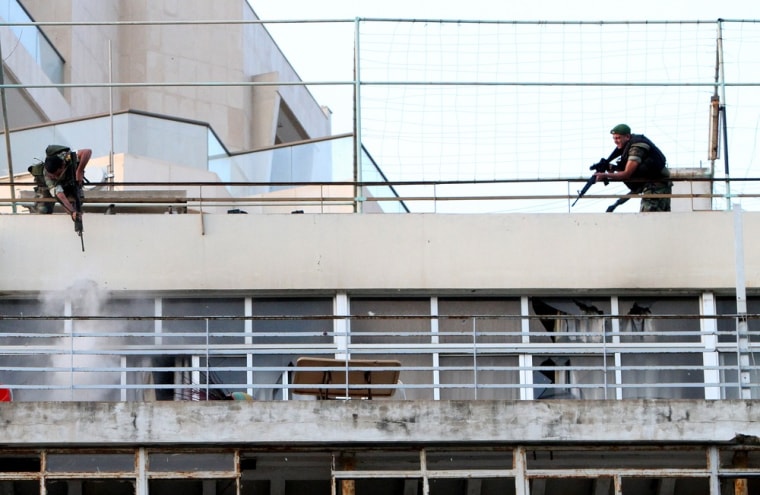 Reuters reports — Two people were killed when Lebanese soldiers stormed an apartment in Beirut on Thursday where a gunman had exchanged fire with security forces, a security source at the scene said.
The source told Reuters the gunman, a Syrian national, was killed when the soldiers broke into the apartment at around 6 a.m. (11 p.m. ET), following several hours of shooting.
Boiling point: On Lebanon's Syria Street, a civil war brews
They found the body of another man in the apartment, along with rifles and grenades, and two men who were arrested.
Four soldiers were wounded, the source said.
It was not immediately clear whether the incident was linked to recent sectarian violence in the Lebanese capital which has been fuelled by the conflict in neighboring Syria. Read the full story.