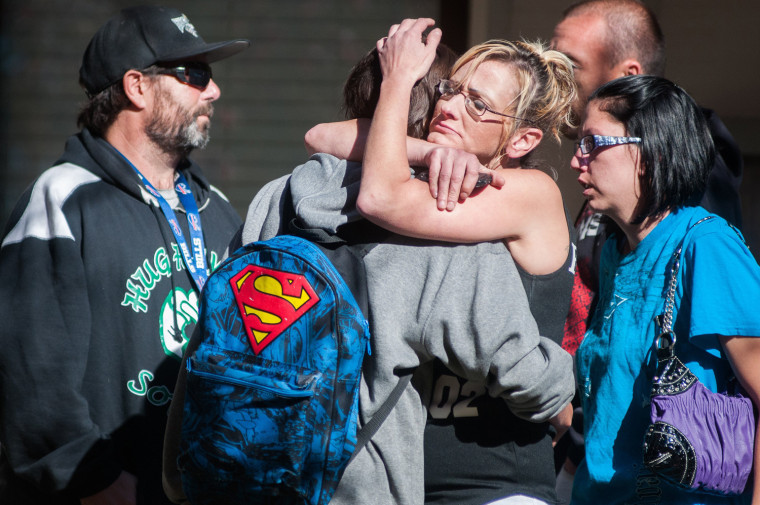 By Bill Dedman, Investigative Reporter, NBC News
On Monday, a 12-year-old boy shot students and killed a teacher in a middle school in Nevada. On Wednesday, a 14-year-old soccer player in Massachusetts was accused of killing a beloved math teacher. Soon the anniversary of the Sandy Hook shootings will be upon us, bringing a new wave of discussion and debate about school shootings.
Absorbing the horrific details and media coverage of these events, parents could get the impression that homicides in schools are a common occurrence. But studies show that publicity about school violence inflates the public's fears of these rare occurrences, particularly after events such as the 1999 shootings at Columbine High School near Littleton, Colo., which left 15 people dead, or the Sandy Hook Elementary shooting in Newtown, Conn., in December, which claimed 28 lives, including those of the shooter and his mother.
An average of 23 youths per year were the victims of homicides at elementary or secondary schools or on the way to a school event, over the years 1992 to 2011, according to the most complete federal study. And those 23 deaths include all kinds of homicides -- drug deals gone bad, fights over a girl -- in a nation with 130,000 schools and more than 50 million students in grades K-12.
Including teachers and staff as well, such as the two teachers killed this week, there were on average 45 violent deaths per year at U.S. schools, according to the same study. That figure also includes suicides.
Specialists in school violence, whose phones buzz with voice mails from reporters after every high-profile incident, have mostly given up on trying to describe this statistical context.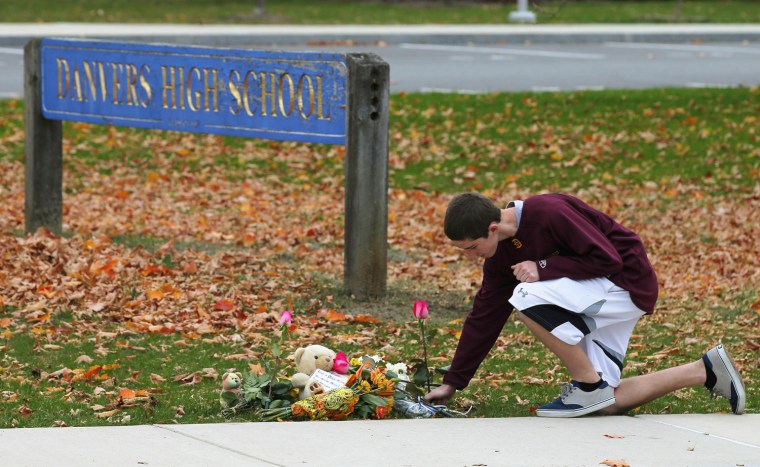 "The perceptions about violence -- it's almost a moot point," said researcher Randy Borum, a psychologist and professor at the University of South Florida who has studied methods to deter school shootings. "Fear of crime and the amount of crime are not correlated with each other. People gauge the probability that something will happen by the availability of the memory. And right after Columbine or Newtown, that memory is salient."
It's hard to say whether the general incidence of school violence of all types is increasing or not. Federal surveys suggest that school violence has decreased dramatically over the past thirty years. One school-safety consultant who is often called upon by the media, Ken Trump, says no one can be sure, because schools are not required to report violence. Congress in 1990 required colleges, but not elementary and secondary schools, to report crime statistics.
"While every homicide is too many, the story is in the robberies and rapes and stabbings we don't know about," said Trump, who runs National School Safety and Security Services, a for-profit consulting firm in Cleveland. "The federal government has repeatedly since Columbine cut federal school safety funding. There's always been a context of politics around this topic. The parents don't know what they don't know, and no one is rushing to tell them. There's been a history of downplay, deny, deflect and defend ... to protect the image of the schools."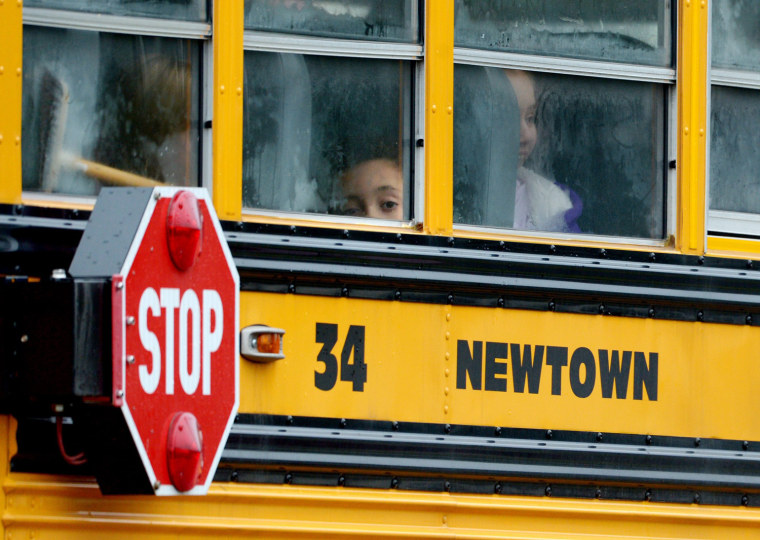 School violence researchers counter that because homicides in schools grab the attention of the public and the news media, they are not likely to be undercounted. The federal School-Associated Violent Deaths Study, with its average of 23 school homicides of youths per year, was developed by the Centers for Disease Control with the U.S. Department of Education and the U.S. Department of Justice. Cases are identified through a search of newspaper and media databases, and then law enforcement and school officials are interviewed to determine whether to count each homicide.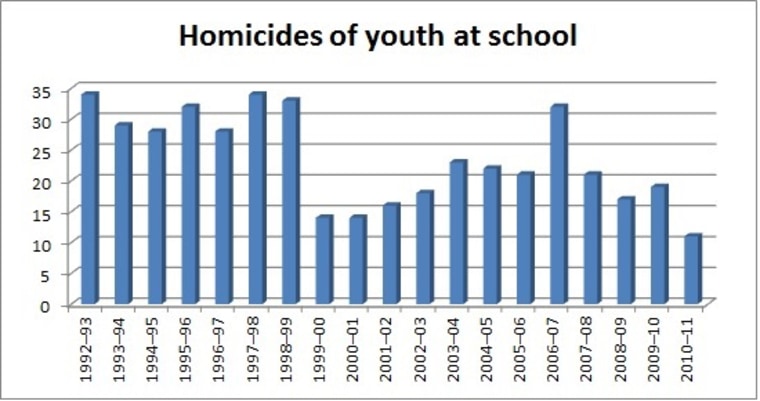 Both sides of the statistical debate agree that the worst time to make major decisions about school safety is right after a high-profile incident. In a time of crisis, schools tend to grasp  ineffective remedies, such as metal detectors, policies that suspend students for minor violations and profiling of students to try to detect a "type" of student who kills.
"Many of the school safety and security measures deployed in response to school shootings have little research support, and strategies such as zero tolerance discipline and student profiling have been widely criticized as unsound practices," concluded Borum and other researchers in a 2010 research article.
Trump adds, "Probably the most disappointing, embarrassing thing that's occurred since Sandy Hook is that nothing's occurred. It's become a gun control vs. gun rights argument. Some of the responses have been absurd -- telling elementary school kids to bring in a can of soup to throw at a gunman -- and not a damn thing has made it to the front line to help principals."
He cited the need for more mental health counseling, which he points out is not a service that his company sells. Instead, he said, "A school might have a part-time counselor two days a week, and the teacher is down there in the second-grade classroom with a student with some unusual behavior, saying, 'Yep, this one is going to be a killer.' "
More reading on school safety:
More from NBC News Investigations: