Two missiles were fired Sunday at a U.S. Navy destroyer in the Red Sea from territory occupied by Iran-allied Yemeni rebels, but they missed, the Pentagon said.
The attack began about 7 p.m. (noon ET) as the USS Mason was conducting routine operations in international waters, the Pentagon said in a brief statement shortly before midnight.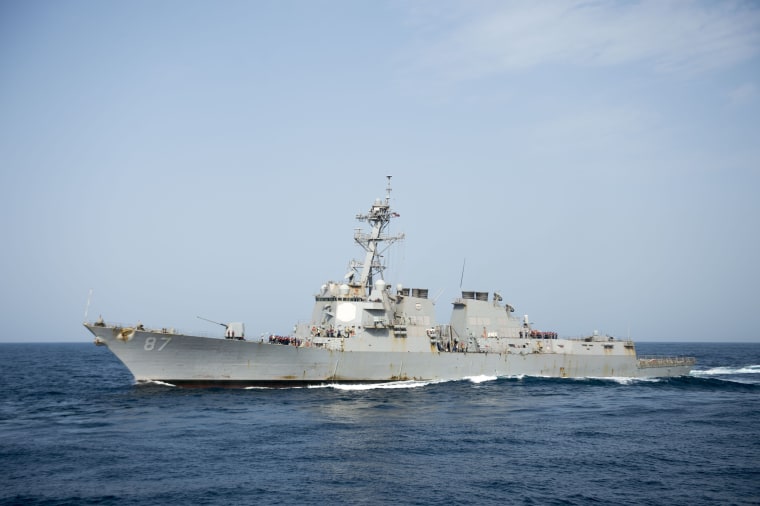 The two missiles were fired over the course of an hour and "impacted the water before reaching the ship," according to the statement. No injuries or damage were reported in the attack, which the Pentagon said originated from territory controlled by Shiite Houthi rebels fighting the government of President Abed Rabbo Mansour Hadi.
A U.S. defense official told NBC News that the ship deployed "on-board defensive measures," but declined to say what they were nor whether they actually prevented the missile hitting the vessel.
Speaking on condition of anonymity, the source said the incident was now under investigation.
"We take this very seriously," the official said. "We will protect our people."
The attack came as thousands of Yemenis marched outside the U.N. building in Sanaa, the capital, protesting a Saudi-led coalition airstrike that killed at least 140 people and wounded more than 525 others in a funeral hall packed with mourners on Saturday.
It was the latest in a string of bombings by the coalition that have struck hospitals, markets and other places where civilians congregate.