Two planes clipped each other's wings, causing a fiery crash at a Malaysian airshow on Sunday morning, officials said.
The dramatic aerial encounter took place between two planes from an Indonesian acrobatic air team doing pre-show practice maneuvers on northern Langkawai island, organizers of the show said in a statement to The Associated Press.
Each plane carried two pilots, and all four were able to safely eject, organizers told the AP. They were taken to a local hospital for observation
There were no reports of deaths or serious injuries on the ground, according to the AP. A house and a car caught fire due to falling debris from the plane, the organizers said.
Malaysian Defense Minister Hishammuddin Hussein visited them at the hospital and tweeted: "Thankful that all 4 pilots are safe, their spirits remained high."
The Indonesian team was one of five scheduled to perform at the Langkawi International Maritime and Aerospace Exhibition, set for March 17-21.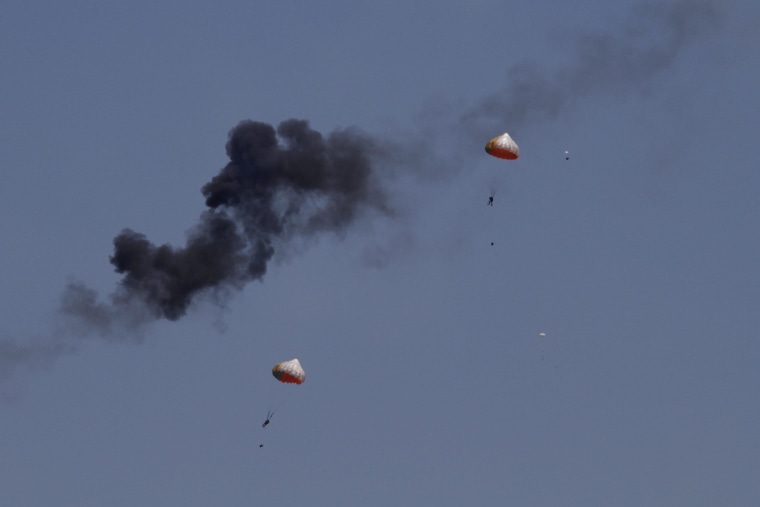 SOCIAL
— Hasani Gittens, with the Associated Press