Years of widening income inequality, the lingering effects of the recession, and recent research about just how hard it is in many parts of the country to climb the ladder of economic mobility have laid bare the extremes of wealth and poverty in America – sometimes co-existing side by side.
In its series "The Great Divide: Global Income Inequality and its Cost," reporters from GlobalPost, an award-winning news website, have been taking a close look at the distance between rich and poor in America, and how it compares to countries around the world. Recently, NBC News entered into a partnership with GlobalPost, which gives us this opportunity to share one of its reports, published last winter, about the wealthiest metropolitan area in the U.S., where just 20 miles separates the very rich from some of the very poor.
By Michael Moran, GlobalPost.com
The fragile peace of Ogden Street, of the houses facing Washington Park, of the families along Brook and Stillman and Arctic, is interrupted night after night by gunfire and sirens and the shouting of young men.
In the past six months, nine residents of Bridgeport's Eastside neighborhood were gunned down, many at random, four before their 16th birthday. In two separate incidents this summer, 15-year-olds were killed after leaving 'sweet sixteen' parties, police say, by boys ejected for fighting. But the boys came back.
"They just drive up and open up on a house," said a woman from Ogden Street whose neighbor lost her daughter in one of the murders. "It's children killing children, they got nothing better to do."
Asked for her name, she added, "What, so they can come shoot me down? Hell no!"
Welcome to Fairfield County, Connecticut, the wealthiest metropolitan area in the country, according to the Labor Department's Bureau of Economic Analysis, but also among the most unequal in terms in income distribution.
Down the highway headed south, in another Fairfield County community, gritty Bridgeport seems an awfully long way away. The 61,000 residents of Greenwich are oriented to the southwest — toward Manhattan, with its haute culture and financial district. The idea that Greenwich residents should feel somehow responsible, or even concerned, about the plight of 145,000 people in Bridgeport strikes many as odd — if not absurd.
"I don't think of it at all," said Karen Schiff, a well-dressed young woman heading home from Greenwich train station from her job in New York. "I don't think I've ever even met someone from there. Maybe I drove through, I don't know."
Beside her, waiting at a bus stop just across the street from the Greenwich station was Clara Bing, who commutes each day from the nearby town of Norwalk to work at a local dry cleaning business. Bing used to make the same trip from Bridgeport, her hometown, but moved closer to work to cut down on commuting time.
"Funny thing is that lady probably meets someone from Bridgeport every day," Bing said. Turning toward Greenwich Avenue, with its Baccarat jewelry shop, Apple store and dozens of expensive boutiques, she said, "I used to ride in from Bridgeport with the people who work in those stores every day. As long as we go home at night, I guess, it's okay. It's like we're invisible."
The distance between these two places is not much, about 20 miles, but the gulf that separates them often seems too great to navigate for many residents on both sides of the divide. The vastly different experience of growing up in either — cannot be exaggerated. Bridgeport with its dilapidated factories and graffiti-scarred public housing projects is a world away from the half-dozen other affluent communities that line the Connecticut shoreline between them, such as Westport and New Canaan.
But the affluent enclave of Greenwich tops them all. Swimming in the wealth extracted from Wall Street the hedge fund and private equity groups nestled in the downtown business districts anchor communities centered around lavish country clubs, colonial mansions and public schools that send dozens of children to the Ivy League each year.
All except Bridgeport, that is. To walk down Bridgeport's deserted Main Street, with its boarded up stores and hard-luck hotels, and then stroll down Greenwich Avenue later that day, is to experience different planets.
The crime rate is high in Bridgeport. Gun violence is a fact of life and too often death. That's true not only in Bridgeport, but also across the economic divide, as the school shooting in nearby Newtown so tragically proved. Though there is crime on both sides of this county, the nature of lawbreaking seems different in Greenwich, where a series of high-profile white collar crimes have been in the news.
Steven A. Cohen, founder of SAC Capital Advisors, is facing multiple insider trading investigations into his $14 billion fund. Or his neighbor, Walter Noel, founder of a hedge fund, Fairfield Greenwich Group, that was the largest single beneficiary of the infamous Bernie Madoff fraud. It's a good bet some sleep was lost at the $10.8 million mansion of Dick Fuld, former CEO of Lehman Brothers.
But for high-priced defense attorneys, a membership at the Greenwich Country Club and getaways to St. Bart's can take the sting out of such things. For the residents of Bridgeport's Eastside, escape is not so easy.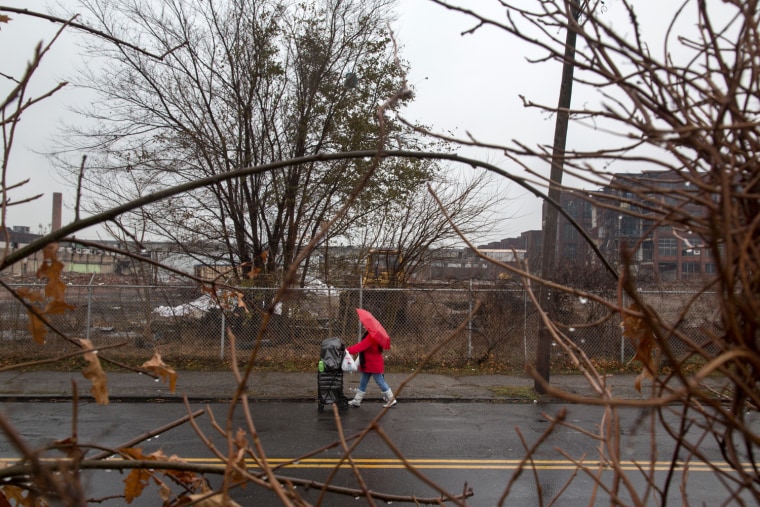 The Gatsby Effect
While Bridgeport and Greenwich represent two extremes, economists — backed by a growing body of statistical evidence — suggest their radically different trajectories reflect a new reality in America.
The American Dream, that touchstone of social mobility, opportunity and justice for all, has slipped beyond the grasp of an increasingly large proportion of American society as unequal origins increasingly fuel unequal outcomes.
"Inequality of opportunity has increased in recent decades," writes University of Arizona researcher Lane Kenworthy in the current edition of Foreign Affairs magazine, whose coverage of this domestic topic is in itself indicative of the broader and global implications. "[A]vailable compilations of test scores, years of schooling completed, occupations, and incomes of parents and their children strongly suggest that the opportunity gap, which was narrowing until the 1970s, is now widening."
Put simply, in today's America, the children of today's rich will very likely get richer, poor kids will probably remain so, and those in the vast middle class will be challenged, even in two-income households, to just tread water.
How can this be? The world still beats a path to America's door after all, and from all corners of American society it is still possible to point out the rags-to-riches stories that underpin so many people's faith in the country.
True, indeed: Oprah Winfrey, born in rural Mississippi, is one of the world's richest people. Xerox CEO Ursula Burns grew up in a gang-infested housing project in Lower Manhattan. Sheldon Adelson, who gained notoriety as the founder of a right-wing "Super PAC" in the 2012 election, was a Chicago cab driver's son before founding a casino empire. James Cayne was a struggling card shark when he was discovered by a senior executive at Bear Stearns, the investment bank. Cayne was CEO on the day in 2008 when Bear Stearns collapsed and walked way with at least $200 million.
But increasingly, these are the exceptions that prove the trend economists have variously dubbed as the Great Gatsby Curve or the opportunity gap: since 1971, the likelihood of someone born in the bottom five "quintiles" of the American income spectrum rising into the top two has drastically decreased. Household incomes in those bottom quintiles (representing 60 percent of all Americans) have barely grown.
Meanwhile, household income among those in the top two has soared — by 75 percent for those in the top 20 percent, for those earning in the top 5 percent of Americans, the increase is even more dramatic: 95 percent.
In the limited political debate that took place on this topic over the past election cycle, taxation — and competing plans to reform the way income tax is collected and its revenues spent — dominated the conversation.
But in Bridgeport, where incomes hover overwhelmingly in the bottom two quintiles, residents see their ills as going far beyond tax reform. Once a leading industrial city, with huge factories that produced Singer sewing machines, Remington rifles, Sikorsky helicopters, engines and electronics for General Electric and components for the wartime Manhattan Project that produced the atomic bomb, Bridgeport has failed to reinvent itself.
As late as the mid-1970s, says Jeff Kohut, a lifelong resident and civic activist, "you could leave a job in the morning and have another after lunch. The factories were working at full capacity. Times were that good."
But with changing tax incentives and the loss of major industry, Bridgeport just couldn't keep up. In many ways, given the implications of the Gatsby Curve, its timing could not have been worse.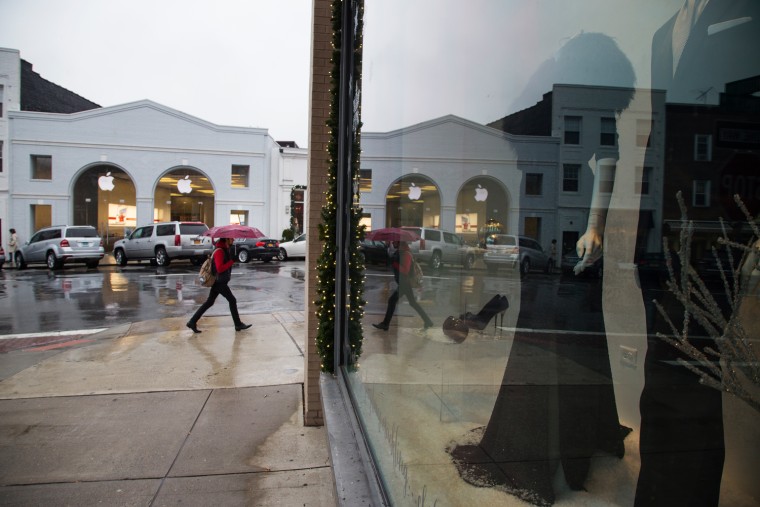 A Global Dream
Bridgeport's urban middle class, shorn of manufacturing jobs, spooked by rising crime rates and by what appeared to be the city's inability to do anything about it, fled for leafier towns beyond the city limits.
What followed produced a profound alienation between residents of the city and the towns around it. In a pattern repeated around the industrial Northeast and Midwest, fast-growing communities outside the city limits hooked up to highway networks, water and sewer lines developed by the cities, then lobbied to break their bonds with the declining urban centers.
In Connecticut, this process was supercharged when, in 1960, the suburban interests succeeded in changing the state constitution to abolish Connecticut's eight county governments, eliminating any hope that the affluence surrounding Bridgeport or other struggling cities could be harnessed for redevelopment.
Bridgeport natives like Kohut view this as a betrayal. The migration of more prosperous residents that fed the growth of neighboring towns like Stratford, Trumbull and Fairfield — "colonies of Bridgeport, if you will," says Kohut — encouraged a selfishness that exacerbated his hometown's decline.
"They needed the urban workforce and they needed to engineer the fate of Bridgeport in their favor," he said. The result: "a de facto apartheid … a segregation based on race and class. It's been deliberately maintained to keep an affordable labor force that maintains the life style and tax base that has evolved in the wealthy suburbs."
The coup de grace, he said, came in the form of shopping malls. In 1964, Trumbull finished its connection to Bridgeport's municipal water and sewer systems and built the first "mall" in Connecticut: the Trumbull Shopping Park. Within five years, much of downtown Bridgeport's own shopping district along Main Street had been shuttered.
The idea that Bridgeport's neighbors have deliberately conspired to keep Bridgeport down may seem far-fetched. But ask anyone around town, and they'll remind you that the current president of the county's chamber of commerce, Christopher Bruhl, has opposed one redevelopment scheme after another over the years.
In one case that still rankles Bridgeport residents, politicians from neighboring towns united to kill a plan by Las Vegas developer Steve Wynn of Mirage Resorts, which wanted to put a casino in an area called Steel Point that would have employed up to 7,000 people, according to state labor estimates.
As the debate raged, Bruhl was quoted at a chamber breakfast saying the county couldn't afford to allow such projects, which threatened to "take away our cheap Bridgeport workforce…"
But the failure of Bridgeport to revitalize cannot be laid completely at its neighbors' doorsteps, of course. Deep-seated corruption in Bridgeport's city government has been the cause of more than one grand plan's implosion.
Todd Addison, a Greenwich resident who runs a plastics manufacturing company in Brooklyn, New York, has some sympathy for the city up the highway.
"It's a unique place," Addison said of Bridgeport, a city he knows relatively well from his days living in nearby Trumbull. "It's located on the coast, on the water in Connecticut, and yet it's a place where people don't want to go.
Back in the 1980s, a rock band from Fairfield had a local hit with a song featuring the chorus, "I Don't Want to Live in Bridgeport." Addison chuckles at the mention of it. "They've had opportunities to rehabilitate — casino plans, programs to redevelop manufacturing sites But they never rally."
Addison blames poor government in Bridgeport and at the state level for failing to take advantage of these opportunities.
Like many who turn humble roots into financial success, Addison remains optimistic about the American Dream. After all, he's living it.
"I think the American Dream does still exist," he says. "It probably requires more work than it used to. It's also a global dream now, we're not just competing with other Americans, we're competing with China, with India, with other developing nations."
Competing, and winning, was the story of Bridgeport in generations past. Subway, the sandwich restaurant chain, was founded here. The Frisbee, too, has its roots here, as did more serious innovations that advanced the technology of the day from sewing machines to aircraft engines to the wartime development of the atomic bomb, whose fuses were partially fashioned in the city.
In the machine tool industry, a Bridgeport milling machine is as familiar and interchangeable with the product as Kleenex is with tissues. The main difference: Bridgeport Milling Company factory, moribund for years, was demolished in 2010.
Today, the walls of the great industrial plants that GE, Carpenter Steel, Remington and others once operated are now caving in on themselves. Bridgeport seems more isolated than ever.
Longtime residents like Kohut stubbornly pursue the idea that manufacturing, perhaps in a lighter, more friendly form, could still be Bridgeport's salvation. General Electric, which itself abandoned Bridgeport to build its global headquarters in neighboring Fairfield decades ago, had been considering plans to build the largest solar panel factory in America on the former site of the most notorious housing project in the Northeast, Father Panik Village. In the end, GE chose to put the plant in Colorado.
Walking amid the rubble of the old housing project — a place so violent during the 1980s that police and firefighters often refused to answer calls there — Kohut points to the hulk of GE's moribund Boston Avenue factory complex.
"I'll never understand why the city and the state don't do more to bring real jobs here," Kohut says. "Instead, they're going to build nice little houses here, which is great, except that the people in those nice little houses won't have any place where they can earn a living wage. They might as well build them in a desert."
Elevated highways and rail lines seem to wall the city in as the world whips by at 70 miles per hour, mostly without stopping. City politics rarely come up in polite conversation beyond the Bridgeport city limits. Even its newspaper, the Bridgeport Post, which traces its roots back to the city's golden age in 1908, changed its name to the Connecticut Post in the 1990s. Most of its circulation is in the suburbs.
Connecticut Post columnist Keila Torres Ocasio, fed up with the visceral reaction she gets when people hear where she hails from, suggested a name change might be just the thing for the city, too.
She put forward "Park City," already the city's nickname, in part due to the beauty of its Beardley Park, designed in 1881 by the same man who laid out New York's Central Park, Frederick Law Olmstead.
"Let's face it, Bridgeport's industrial past is gone and the city needs a fresh start," Ocasio said. "A clean slate."
If it were only that easy.
Related content:
The missing rung: How the 'land of opportunity' left the majority behind?
Donald Trump's exclusive golf resort sits next to county jail in Palm Beach