After pounding the coast near Shanghai, killing one person and forcing the evacuation of more than 1 million, a typhoon named Chan-hom spun back out to sea, sparing China's largest city from destruction, the Weather Channel reported.
The storm then moved on to the Korean Peninsula, where it weakened to a tropical depression and made landfall just south of Pyongyang on Sunday, Weather Channel chief meteorologist Frank Giannasca said.
"It's kind of torn apart, so it looks like it's seen its better days," Giannasca said.
That's a big change from late last week, when Chan-hom was expected to be one of the strongest storms to hit land hear Shanghai in at least 35 years. By then it had already battered the Japanese island of Okinawa, where it injured at least 27 people, and Guam.
The Chinese national weather service said the typhoon might be the strongest to strike the country since the communist government took power in 1949. More than 1 million people were evacuated from coastal areas.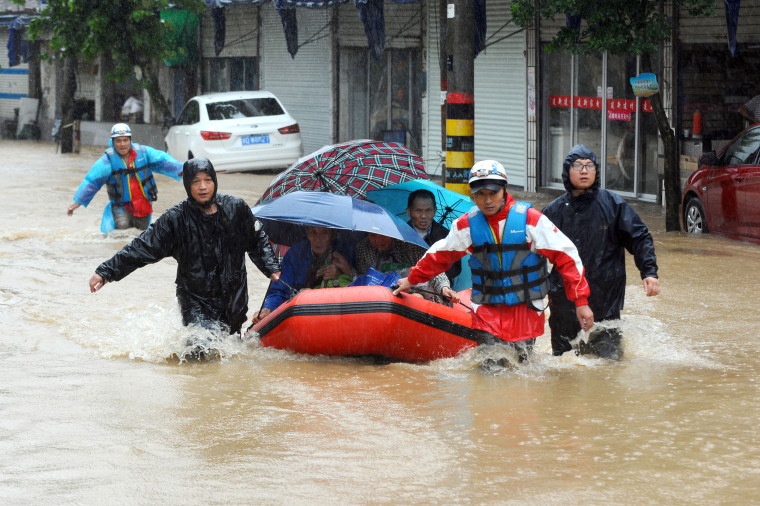 The storm briefly made landfall, blasting the coast with winds of about 75 mph and gusts up to 100 mph on Saturday, The Weather Channel reported. Some areas near Shanghai reported as much as 12 inches of rain, and some villages flooded.
In Ningbo, 135 miles south of Shanghai, the room of a hotel collapsed under heavy rain, killing one and injuring two others, China's state news agency reported, according to Hong Kong's South China Morning Post.
The storm is now expected to continue losing strength as it continues toward Russia, Giannasca said.