Typhoon Soudelor could land a direct hit on the Taiwanese capital, Taipei, with the same force as 2005's devastating Hurricane Katrina, forecasters warned Friday.
"It is barreling down on Taiwan and winds will strengthen to around 130 mph by the time it hits at some point this afternoon U.S. time," Weather Channel forecaster Michael Palmer said. "There will undoubtedly be some significant damage, there will be some massive waves and flash flooding."
Almost 7 million people in Taipei's metropolitan area could be affected as Soudelor makes its way across the center of the country, Palmer said.
Hurricane Katrina featured winds of around 127 mph a decade ago when it walloped Louisiana, Mississippi and Florida.Typhoon Soudelor has already claimed its first victim. An eight-year-old girl died after being swept out to sea in Taiwan's eastern Yilan County, a spokesman for the National Fire Agency told the South China Morning Post newspaper. Another child was also missing in the same incident, while a 38-year-old woman and another girl survived.
More than 2,000 people have already been relocated from Taiwan's outlying islands and troops were helping more residents move from their homes into shelters.
Soudelor has already drawn comparisons to 2009's Typhoon Morakot, which leveled villages and killed dozens of people.
According to NOAA's historical hurricane tracks database, only 10 Category 4 or stronger equivalent typhoons since 1958 have tracked within 65 nautical miles of Taipei.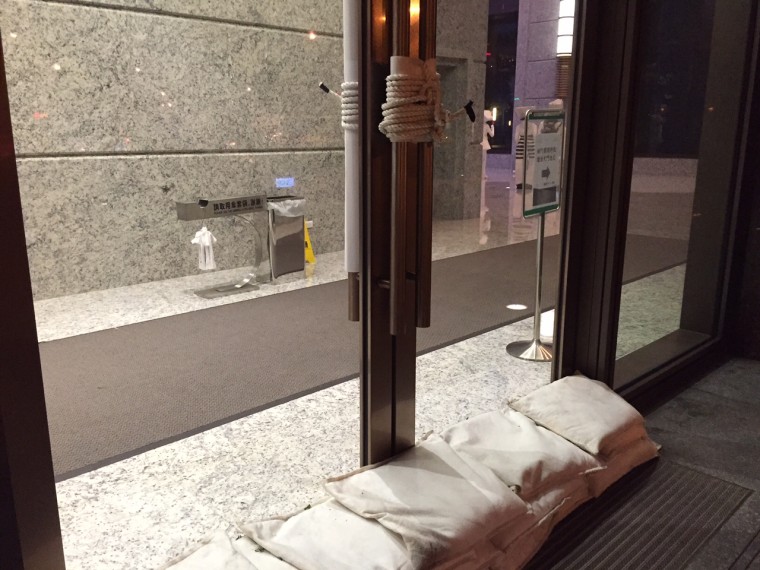 At its peak on Monday, Soudelor was estimated by the U.S. military's Joint Typhoon Warning Center to pack maximum one-minute sustained winds of 180 mph and gusts to 220 mph, making it the strongest tropical cyclone on Earth so far in 2015.
Sustained one-minute wind speeds of at least 150 mph required to class it as a super typhoon.
Five days after Soudelor raked through Saipan, the most populated island in the U.S. territory of the Northern Marianas, President Barack Obama declared the Commonwealth a disaster area and ordered federal aid to help the U.S. territory in the aftermath of a destructive typhoon.