A British serial killer was sentenced Friday to serve her whole life in prison for the "sadistic" murder of three men carried out "for fun."
Joanna Dennehy, a 31-year-old with a distinctive star tattoo on her cheek, laughed as she was sentenced to a whole-life prison term for the killings at London's Old Bailey court, NBC News' U.K. partner ITV News reported.
The murders of Lukasz Slaboszewski, 31, Kevin Lee, 48, and John Chapman, 56, were described in court as "blood thirsty" and were carried out across a 10-day period in the English city of Peterborough in March last year.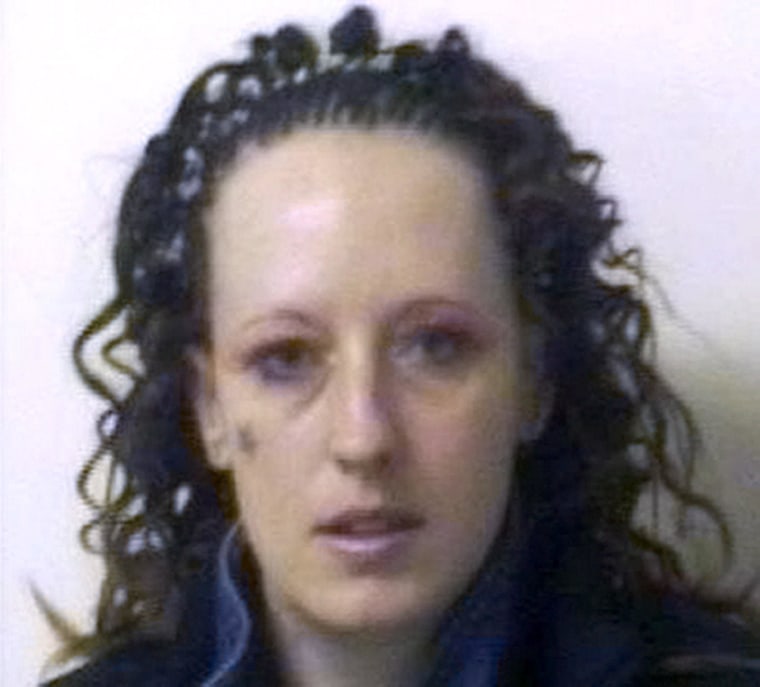 Dennehy was arrested after detectives launched a nationwide manhunt following the discovery of three bodies in ditches in rural Cambridgeshire. She also attempted to murder two dog walkers.
Judge Justice Spencer told Dennehy in court on Friday: "You claim to feel remorse for those attacks but I have no hesitation in rejecting that. You are a cruel, calculating, selfish and manipulative serial killer."
Sentenced at a separate trial was Dennehy's accomplice, a 7-foot-2-inch man known as Gary Stretch. Stretch, 47, formerly known as Gary Richards, was convicted of three counts of preventing lawful and decent burial and two attempted murders.