A young Cameroonian boy was killed Monday when he was struck by a vehicle in the motorcade transporting Samantha Power, the U.S. ambassador to the United Nations, the State Department said.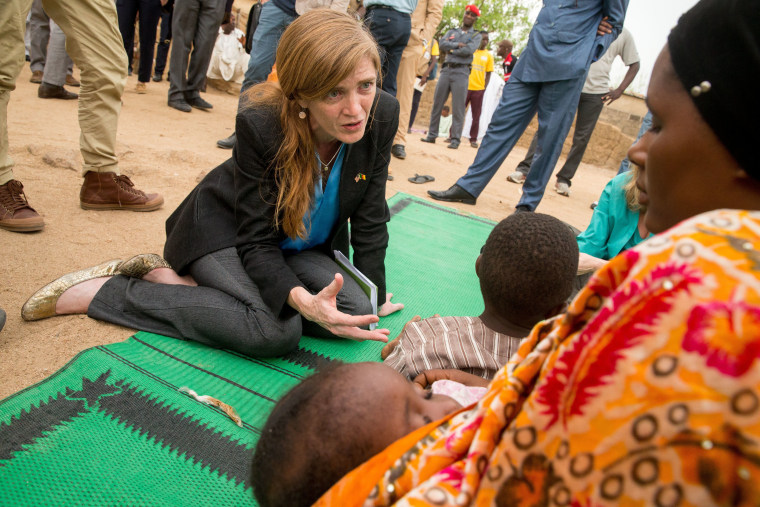 "We all here are grieving with the family of that young boy who was killed by the vehicle in the convoy," State Department spokesman John Kirby said. "We all share in the grief and the sorrow that resulted from this tragic, just terrible, terrible accident."
Power was in Cameroon to visit refugee camps and talk with Cameroonian officials about addressing the growing threat of the terrorist group Boko Haram in the region.
A UNICEF report said last month that more than 1.3 million children have been uprooted by Boko Haram violence. The area just outside of Maroua where Power was at the time of the incident has been the target of recent attacks.
Kirby said he couldn't speak to whether the boy's family would receive financial compensation, but he said Power is "feeling this deeply" and visited with the family today to express her regrets.