The U.S. ambassador to South Korea was slashed in the face and arm by a knife-wielding man early Thursday, officials said.
Mark Lippert was on his way to attend a morning lecture in central Seoul when the attack took place, according to the Yonhap news agency, which published a picture of the envoy bleeding.
Lippert suffered a four-inch-long, one-inch-deep gash down the right side of his face and another cut on his arm, a hospital official said. Lippert underwent a successful three-hour surgery Thursday morning and was in stable condition, Yonsei Severance Hospital chief Chung Nam-sik told reporters.
"Some paralysis of his face and left arm senses are expected and the ambassador is needed to be hospitalized at least three to four days," Chung said.
The attacker was identified by authorities as Kim Ki-jong, a 55-year-old man with anti-war views. Lippert was allegedly targeted from behind and slashed before being tackled by others who were also on the way to the lecture, police said. The suspect was in police custody.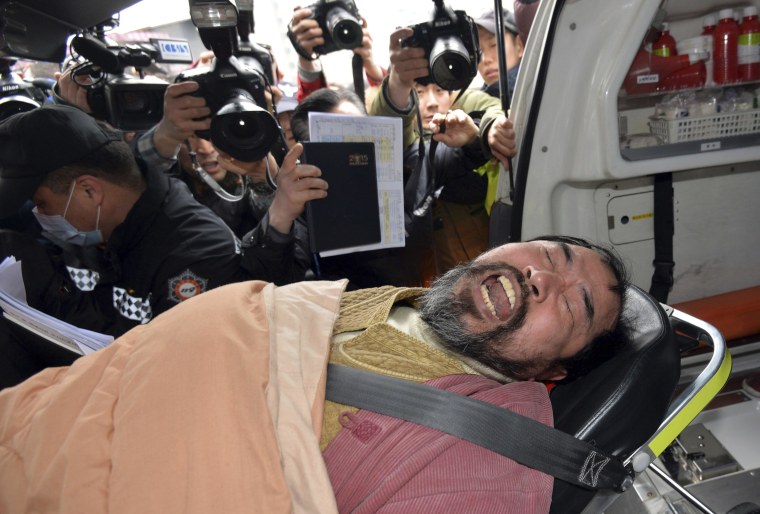 Lippert, 42, was rushed to a nearby hospital.
Police said they are still investigating the motive of the attack, but CNBC Asia reported that the suspect attacked a Japanese envoy with pieces of concrete five years ago.
Citing sources, Yonhap reported that Kim visited North Korea six times in 2006 and 2007 and that he tried to install a memorial to the late North Korean leader Kim Jong Il in downtown Seoul in 2011. In 2007, he tried to burn himself during a solitary protest outside the South Korean presidential office, Yonhap reported.
A spokesman for South Korea's Ministry of Foreign Affairs said the government "cannot but be appalled" by the attack, and called the United States South Korea's "most important ally." He pledged that the government would take all steps to ensure the safety of diplomats.
The State Department said the embassy in Seoul is coordinating with local law enforcement authorities as they investigate the attack.
A former Senate staff member for President Barack Obama, Lippert was a key advisor during the 2008 campaign, former chief of staff on Obama's National Security Council, and was confirmed as ambassador last September after serving under former Secretary of Defense Chuck Hagel in the Pentagon.