MAINZ, Germany — More than 5,000 tons of U.S. Army Europe ammunition arrived at a port in Germany last week — the largest single Europe-bound shipment in more than a decade.
Some 415 containers, with a variety of small arms, combat vehicle ammunition, artillery rounds and similar munitions, were loaded onto trains at the north Germany port of Nordenham and taken to a U.S. Army depot in Miesau, where they were being sorted Monday and readied for distribution.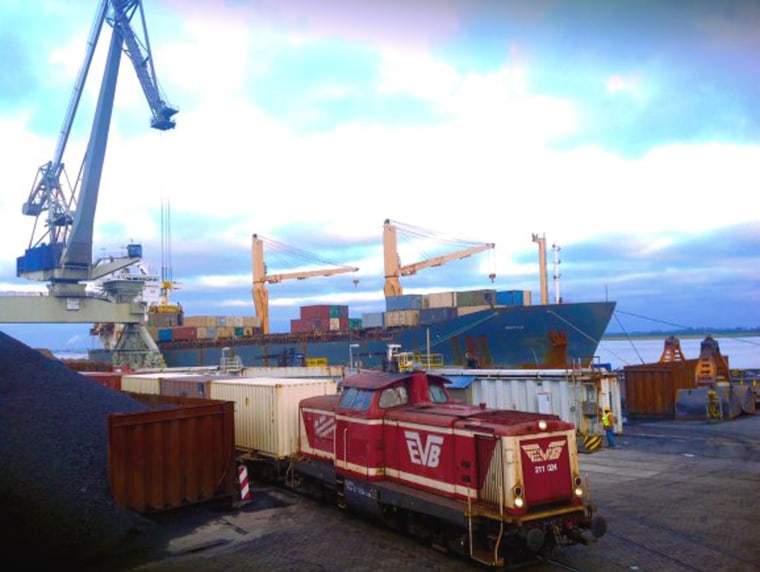 The "critical shipment" comes amid a re-aligning of NATO forces along the alliance' eastern flank and recent talk of a "new Cold War" between Russia and the West.
Forces will already rely on the new stockpile during an upcoming U.S. Army Europe training exercise, Anakonda 2016, which will take place in Poland in June and will involve 20,000 multinational troops.
Officials say that the maintaining of large stockpiles of weapons' ammunition in Germany "allows U.S. and NATO forces to quickly access ammunition and other supplies for short notice NATO operations."
"The fact that it's the largest single shipment in 10 years demonstrates our continued commitment to the defense of our allies," Col. Matthew Redding, chief of staff at the 21st Theater Sustainment Command, said in a statement.