A U.S. citizen is missing after an "unknown group of assailants" grabbed that person Friday in the West African nation of Niger, the U.S. Embassy said.
The American was kidnapped in Niger's Tahoua region. No other details, including the identity of the victim, were released.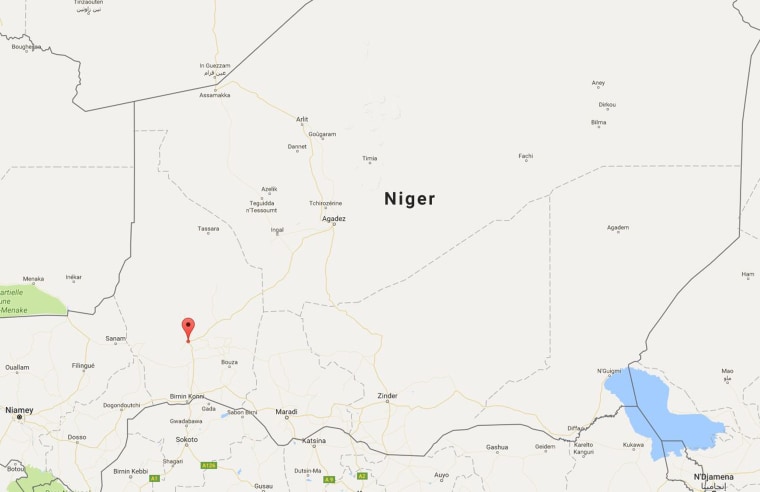 Other media outlets, including The Associated Press, reported the hostage was a longtime American aid worker, but NBC News was unable to immediately confirm that.
Daouda Maiga, governor of Mali's Menaka region, which borders Niger, told the AP that several armed men burst into the aid worker's house and took him after killing two others at the scene.
Foreigners have been kidnapped in Niger before for ransom, but this is believed to be the first time an American national has been held hostage there, according to news agency Agence France-Presse.
Two French people were kidnapped from a restaurant in Niamey in 2011 and were killed during a rescue attempt, AFP reported. The year before that, five French energy firm employees were kidnapped by al Qaeda in the Islamic Magreb from a uranium mine in Arlit, in northern Niger. They all were eventually released.
The U.S. Embassy in Niamey, Niger's capital, said in a statement Saturday that it "reminds U.S. citizens that the threat of kidnapping and hostage taking continues to be very high."