U.S. forces struck an al Qaeda meeting in Syria, killing several suspected terrorists, and are investigating reports that civilians were killed or injured in a nearby mosque, military officials told NBC News on Thursday night.
The officials made the comments after the Syrian Observatory for Human Rights, a nonpartisan group based in Britain that catalogs military actions in Syria, said at least 42 people were killed in an airstrike on a mosque in the rebel-held village of al-Jinnah.
The organization said it didn't know who launched the attack.
Some human rights activists and monitors alleged that the United States hit the mosque. But a senior U.S. military official told NBC News that while there was a mosque about 50 feet from the U.S. target, the United States has photographic evidence that the mosque was not hit and was still standing.
The official wouldn't rule out the possibility that the mosque may have been struck or blown up later by someone else.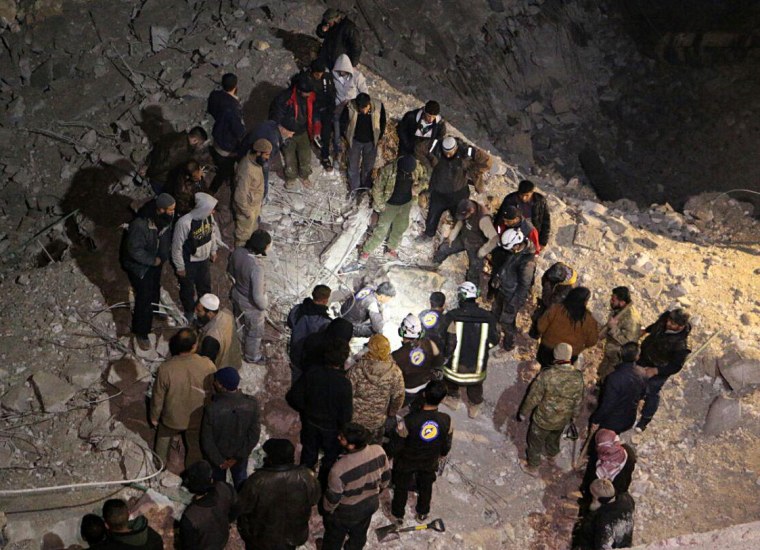 Al-Jinnah is located in one of the main rebel-held parts of Syria, the northwest that includes Idlib province and the western parts of Aleppo province, and its population has been swollen by refugees, U.N. agencies have said.
Rebels in northwest Syria fighting to oust President Bashar al-Assad also include groups supported by Turkey, the United States and Gulf monarchies.
The conflicting reports come one day after at least 25 people were killed in a suicide bombing at the main court complex in Syria's capital, Damascus, on the sixth anniversary of the start of the uprising against Assad.
U.N. investigators reported early this month that both sides in Syria's civil war committed repeated war crimes during the battle for Aleppo last year.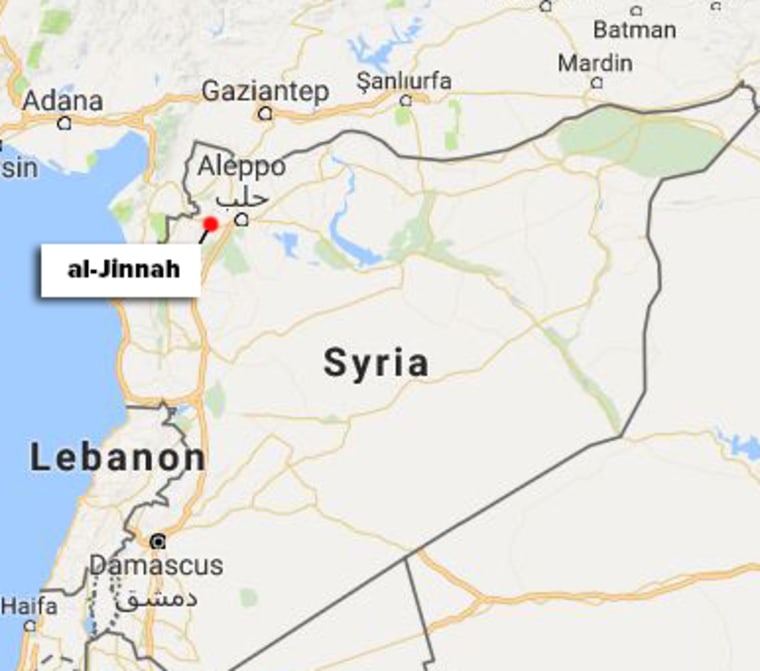 The Syrian and Russian militaries have carried out many airstrikes in Aleppo and Idlib provinces. The United States has also carried out strikes there in recent months, targeting a rebel group that until last year was an affiliate of al Qaeda.
NBC News reported Tuesday that the Trump administration is moving ahead with plans to make it easier for the CIA and the military to target terrorists with drone strikes, even if it means tolerating more civilian casualties.
The plan is part of a broad policy shift to grant the CIA and the military more autonomy to target and kill al Qaeda and ISIS militants without presidential authorization in Syria and other countries, U.S. officials said.