An American dentist who killed a prized Zimbabwean lion named Cecil will not be charged because he had obtained the legal authority to slay the animal, a minister in the country reportedly said Monday.
Walter Palmer, a 55-year-old dentist from Minnesota, sparked global outrage in July after he allegedly paid $50,000 to use a bow to hunt the animal — a tourist favorite and the subject of an Oxford University study.
But on Monday, Environment Minister Oppah Muchinguri-Kashiri told reporters, including Reuters, that Palmer's hunting papers were all in order and therefore he would not be charged.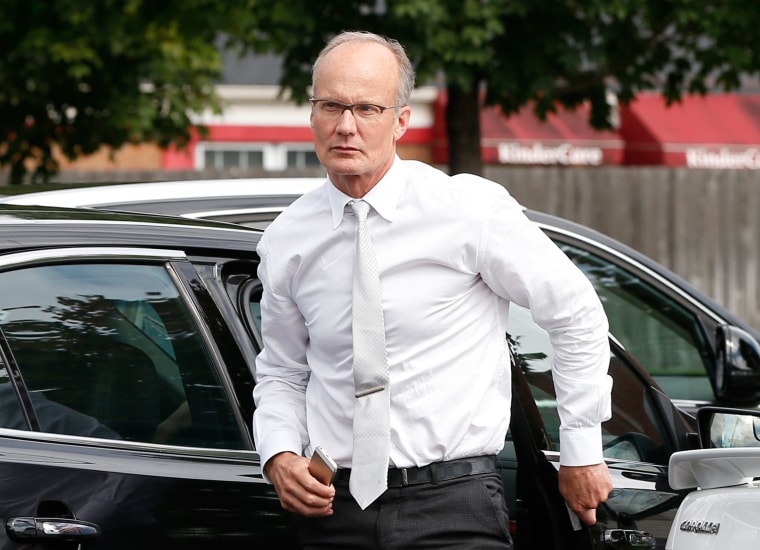 "We approached the police and then the Prosecutor General, and it turned out that Palmer came to Zimbabwe because all the papers were in order," she said, according to the news agency.
Muchinguri Kashiri said Palmer was free to visit Zimbabwe as a tourist, but not as a hunter, Reuters said, implying he would not be issued the permits a hunter needs.
Zimbabwean officials had previously suggested they would seek Palmer's extradition over the killing.
Zimbabwean professional hunter Theo Bronkhorst is charged with breaching hunting rules during the hunt, in which Cecil was reportedly lured out of the Hwange National Park using bait. He and a game park owner, who has been charged with allowing the hunt, deny the charges.