An American doctor treating the horrific injuries suffered by Syrian civilians has warned that the closure of a vital highway has put 300,000 people at risk of death and starvation.
Dr. Samer Attar, a Chicago-based orthopedic surgeon who volunteered to help local medics in the embattled city of Aleppo, said last weekend's severing of the Castello Road has already caused shortages of food and medicine.
"People are running out of fresh fruit and meat. Hospitals and their staff are exhausted," he told NBC News from southeastern Turkey, where he returned after a two-week stint in a makeshift underground hospital.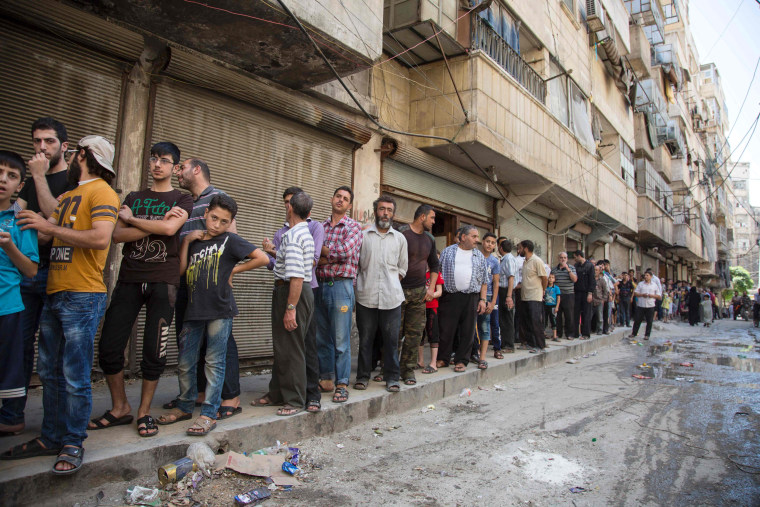 The entire city "is going to be bombed and starved to death … unless the international community acts," he said.
PHOTOS: Aleppo Left Hungry and Damaged After Series of Airstrikes
The bomb-cratered and wreck-strewn two-lane highway was the last humanitarian supply line into eastern Aleppo. It was cut off last Sunday.
The northern city — Syria's largest, and the country's commercial hub until the start of the war — is a major battleground in the conflict. Its capture would be a strategic prize for President Bashar al-Assad.
Fighting there has escalated after U.N.-brokered peace talks and a cease-fire unraveled earlier this year.
"The situation now is much worse," Attar said. "The Castello Road was permanently cut due to heavy Syrian government aerial bombardment and ground sniper fire. Before, it had been risky, but now it is impassable ... a death sentence."
He said government forces "shot and bombed anything that moved on the road," describing Aleppo as "besieged."
Attar said: "No one allowed in or out — no fuel, no medicines, no food."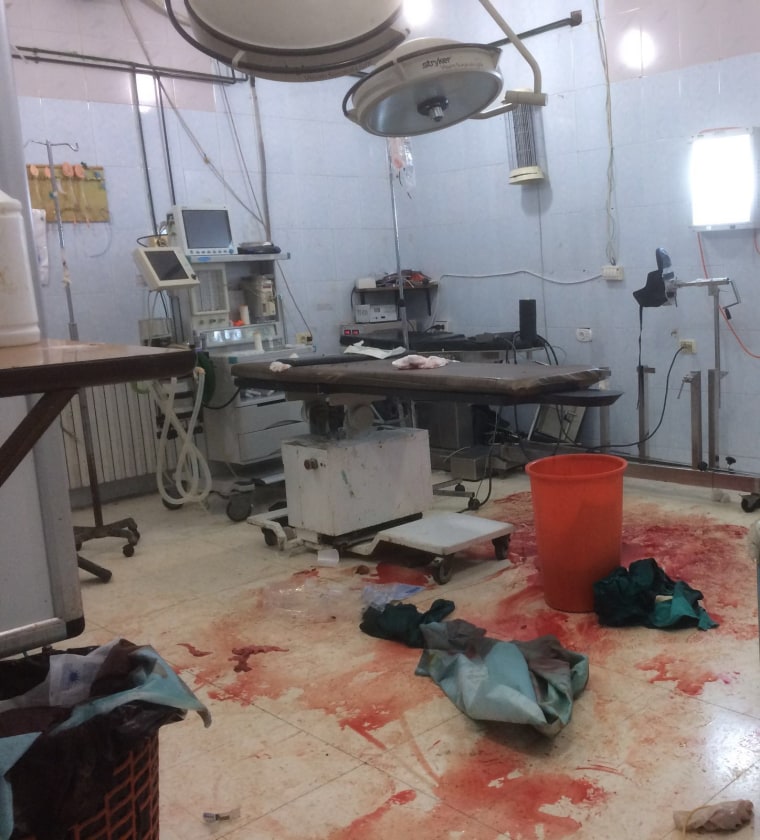 Attar, an assistant professor at Northwestern University's School of Medicine, was working in an underground hospital run by local doctors but supported by the Syrian American Medical Society (SAMS).
"On a daily basis, sometimes twice daily, I witnessed civilians horrifically and brutally injured from rockets, barrel bombs, and cluster bombs," Attar said. "Homes, schools, and markets were hit. You would hear about dozens killed, scores more injured. It's devastating and overwhelming to witness."
Related: Three Syrian Hospitals Bombed in Just Three Hours
He added: "In spite of these conditions, Syrian doctors and nurses have been living this way for years and refuse to abandon their posts out of a sense of duty and obligation to help the local population. It is a highly remarkable group of people, to say the least."
Earlier this week, Assad likened himself to a doctor in an exclusive interview with NBC News. The Syrian president denied accusations he was a brutal dictator despite the deaths of hundreds of thousands of civilians in his fight to cling to power.
"If a doctor cuts off a limb to save a life, you don't say he's a brutal doctor. He's doing his job," Assad said.
Attar has made multiple visits to Syria, and recently gave a heartbreaking account of what he described as "the hell of Syria's field hospitals" to the New England Journal of Medicine.
He told NBC News that the international community needed to act to prevent a worsening crisis in Aleppo.
"There are innocent people dying on all sides of the front lines in Syria but allowing the Syrian government to systematically bombard and starve hundreds of thousands of people is not the answer," Attar said.