KIGALI, Rwanda — A Rwandan academic who is accused of participating in the 1994 genocide arrived in the country on Wednesday following his extradition from the United States.
Leopold Munyakazi, 65, was handed over to Rwandan police by U.S. officials at Kigali International Airport.
Richard Muhumuza, Rwanda's prosecutor-general, said the suspect is considered one of the key ideologues of the genocide, in which over 800,000 ethnic Tutsis and moderate Hutus were killed by Hutu extremists.
The Rwandan government issued arrest warrants against Munyakazi in 2006 and 2008 and asked the U.S. to extradite him.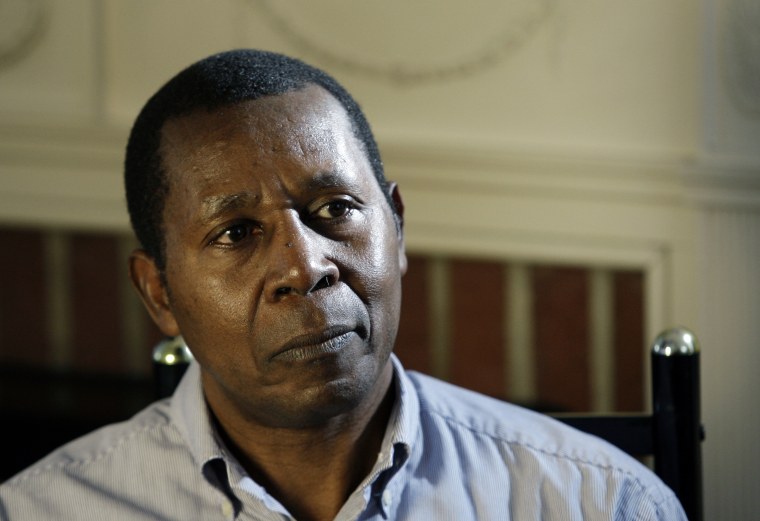 He had been a college professor at the time of the genocide. Munyakazi fled Rwanda in 2004 and sought refuge in the U.S., where he taught French at Goucher College in Baltimore, Maryland, until he was suspended in 2008 following his indictment by the Rwandan government.
He maintained his innocence over the years but lost court appeals to avoid extradition to Rwanda. He had argued that he faced torture if he returned.
According to the indictment, Munyakazi allegedly shot and killed Félicien Ugirashebuja, who lived in Kirwa village in the southern district of Muhunga. Munyakazi also allegedly participated in the supervision of roadblocks at which Tutsis were identified to be killed.
The indictment also charges that on April 19, 1994, together with the mayor of Kayanza town, Munyakazi gave a public speech in which he urged Hutus to kill Tutsis.