A U.S. Air Force F-16 jet crashed in southern Germany early Tuesday but the pilot was able to eject, military officials and police said.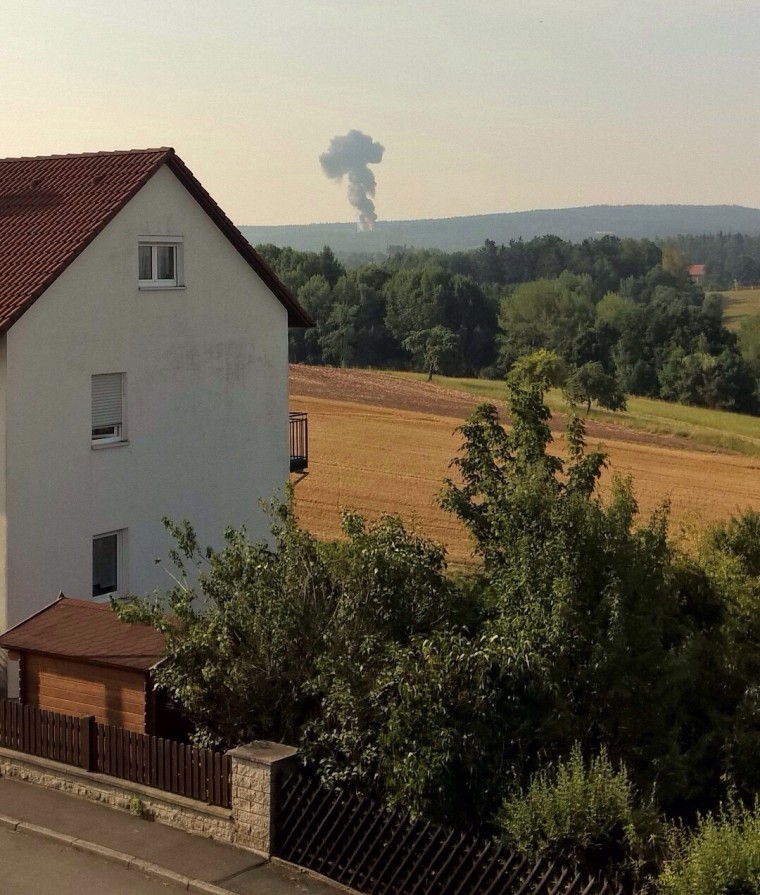 The fighter plane, assigned to the 480th Fighter Squadron at Spangdahlem Air Base in western Germany, crashed at 9:38 a.m. local time (3:38 a.m. ET) near Engelmannreuth in the Bavarian district of Bayreuth, the 52nd Fighter Wing said in a statement.
"The pilot escaped using a parachute, he is OK," Bavarian police spokeswoman Stefanie Püttner told NBC News.
He was being treated at a local hospital, the military said.
Officials said it was carrying "six 25-pound training munitions [but] no live munitions."
The accident happened during a training flight at U.S. Army Garrison Bavaria in nearby Grafenwoehr.
"U.S. military first responders are working with German authorities to secure the crash site," the military statement said. "A 1,000-foot cordon was established to protect the crash site. The cause of the accident is currently under investigation."
The 52nd Fighter Wing has canceled flying operations for 24 hours, it added.