KABUL, Afghanistan — The U.S. general in charge of the war in Afghanistan is very concerned about casualty rates among Afghan Security Forces, and he says some of the fault lies directly with the Afghan leadership.
"We are very concerned about the casualty rate," Army General John Nicholson said Sunday, explaining that last year the Afghans suffered high casualties and this year it has been "the same or slightly higher."
"One of the principle factors for the high casualties has been the leadership, the failures of leadership at certain levels. Primarily this has been in the police and to a lesser extent in the (Afghan) army," Nicholson said.
"We have seen general failures" in some units, he said, highlighting the police as a particular problem area.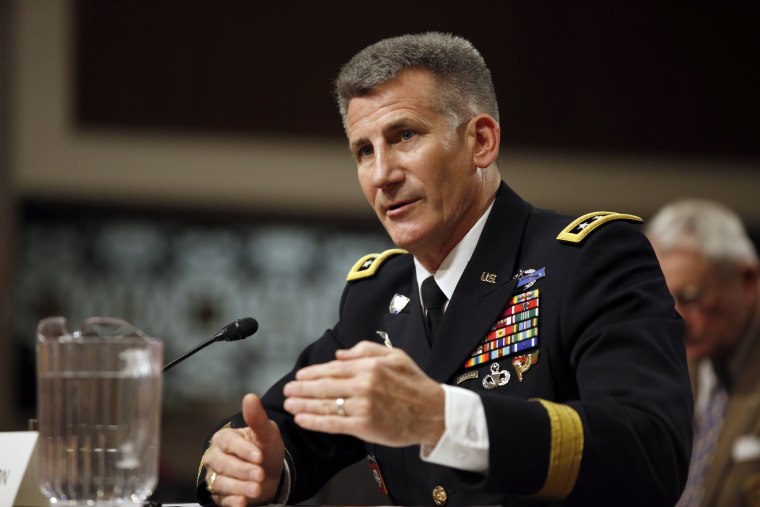 Nicholson said that some Afghan units are not only lacking leadership, but they have little ammunition or even food and water.
"The failure is not the young soldier on the ground, the failure is the ability to properly supply them and lead them. So these young police officers who are dying out there on the checkpoints don't always have enough food or water or ammunition, and their leader may not be with them," he said.
"This is a failure of leadership," he said firmly.
Nicholson said that both corruption and leaders failing to lead their troops on the ground in a dangerous situation are resulting in Afghan Security Force casualties.
"Casualties are a problem," spokesperson for Operation Resolute Support Brigadier General Charlie Cleveland echoed.
Cleveland explained that many of the Afghan casualties have occurred at the thousands of Afghan checkpoints around the country, which are usually undermanned.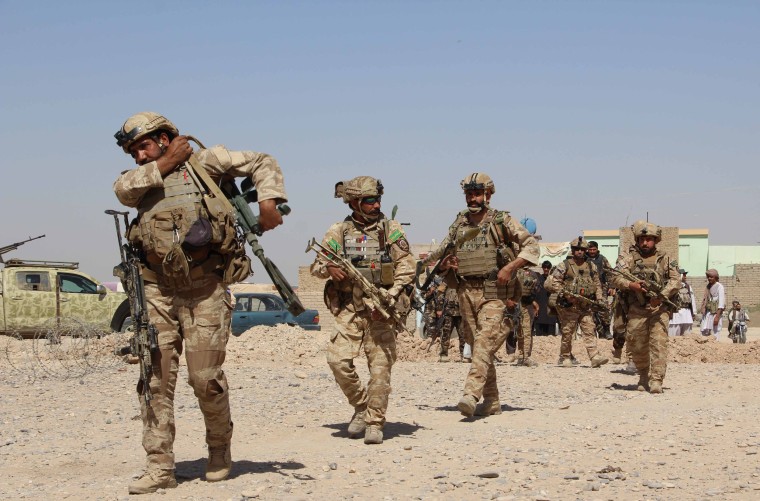 Checkpoints are "a huge source of casualties," Cleveland said, but he could not say whether that is the main source.
The U.S. military believes there are too many checkpoints and they should be streamlined, he explained, saying that the U.S. has conveyed that feeling to the Afghans.
The Afghan Army is not currently at full strength, Cleveland said, explaining that they are funded for 190,000 troops and generally hover around 170,000 total serving.
The Afghan police are closer to their allotted end strength of 150,000 he said, but added that their numbers fluctuate. Cleveland explained that despite the fact the recruitment remains relatively high, casualties are too high to make up the deficits and the Afghan Security Forces are consistently below their allowed end strength.