ISIS may have grabbed the terrorist spotlight, but the death of al Qaeda deputy Nasir al-Wuhayshi shows that the United States is still going after those with ambitions to succeed Osama bin Laden.
Since Navy SEALs killed the terror boss in 2011, American drone strikes have taken out seven potential candidates to succeed him as the leader of what was once the most-feared terror gang.
The targeted attacks started within weeks of bin Laden's death. Three al Qaeda higher-ups were killed in June, August and September of 2011, followed by another three in late 2012 and early 2013.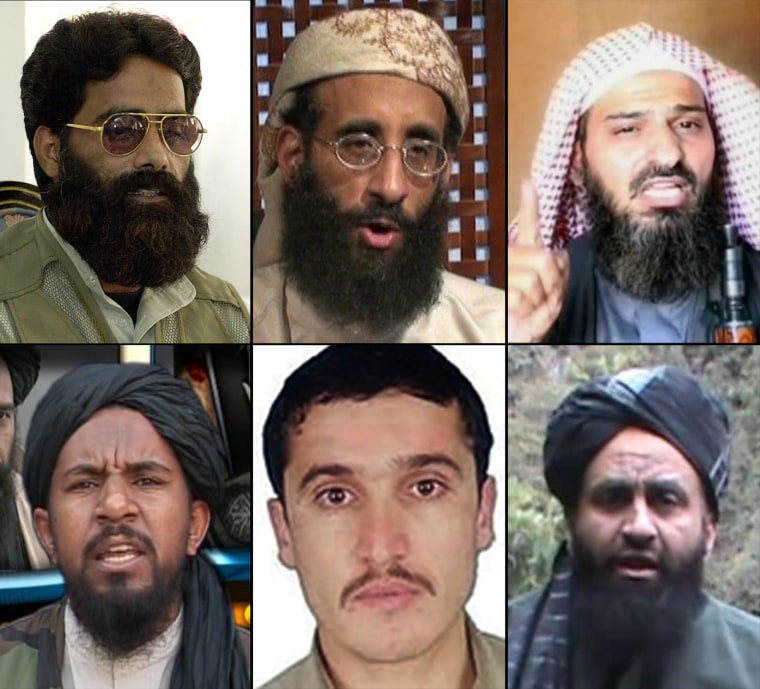 In at least the first three cases, officials say, a treasure trove of al Qaeda materials seized by the SEALs in the aftermath of the bin Laden raid helped lead the U.S. to its quarry.
Now, the death of 38-year-old Wuhayshi — killed in a strike on Friday — is seen by American intelligence officials as a major blow to al Qaeda, which is struggling with decimated ranks and ideological competition from the Islamic State.
Wuhayshi was the first al Qaeda leader to carve out base of operations separate from the group's traditional stronghold along the Afghanistan-Pakistan border and the first to double as the head of an affiliate, Al Qaeda in the Arabian Peninsula.
Like the six killed before him, Wuhayshi — the youngest of the group — was seen as a key figure in the next generation of leadership.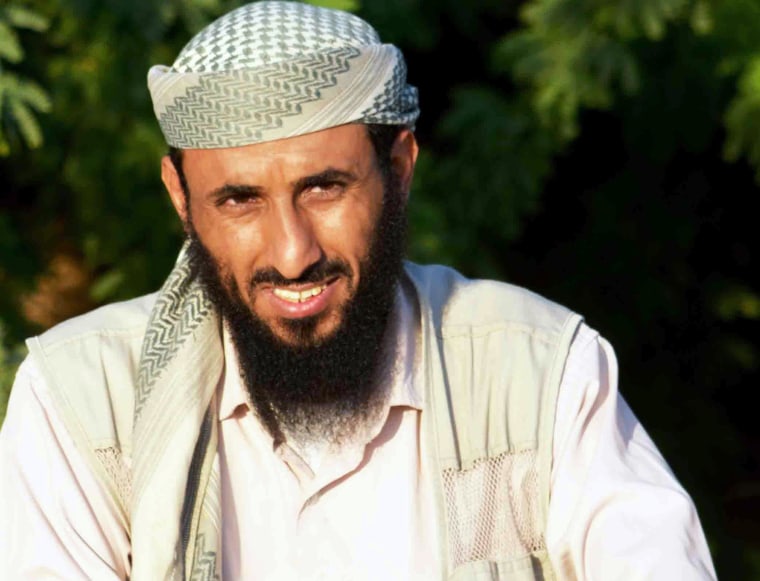 His death may also hamper al Qaeda's current operations. U.S. officials say that having the No. 2 thousands of miles away from Ayman al Zawahiri, who is Bin Laden's replacement, gave al Qaeda more flexibility in planning.
Zawahiri, who claims to have survived four U.S. attempts on his life, spends much of his time in hiding, one official said. Wuhayshi, meanwhile, was able to roam eastern Yemen and direct resources to the central organization.
"Wuhayshi had led AQAP since its founding in 2009 and oversaw the group's plotting against the United States, U.S. interests in the Arabian Peninsula and those of our allies in the region," the White House said in a statement Tuesday afternoon.
Officials note that Wuhayshi's wing claimed responsibility for January's deadly Charlie Hebdo attack in Paris and houses the notorious al Qaeda bomb-maker, Ibrahim Hassan Tali al-Asiri, who is responsible for developing non-traceable explosives.
While ISIS, through its bloody crusade to create a caliphate, continues to dominate the headlines, officials say al Qaeda, with its lust to strike out at the West, remains a threat.
And the death of Wuhayshi means the U.S. will be on the lookout for new rising leaders.
"We anticipate that eventually a charismatic figure will emerge from the affiliates," one official said.