A U.S. citizen who had been lured to Benin, in West Africa, by criminals he met online has been freed by security forces, Reuters reported.
"The kidnappers are in the hands of the police," said Frank Kinninvo, a spokesman from Benin's interior ministry, according to Reuters. The American was found in the Mono region in the southwestern part of the country.
Officials, who did not identify the U.S. national, said he had traveled to Benin to meet people from there and Nigeria. He was abducted and forced to ask his family for a ransom payment, according to Reuters. The Reuters source said the kidnappers were not tied to pirates that operate in the region.
On Tuesday, the U.S. Embassy in Cotonou, Benin released a statement about the kidnapping.
"The U.S. Embassy in Cotonou has no reason to believe that other U.S. citizens or interests are at risk," the statement said. "All U.S. citizens are encouraged to remain conscious of their personal security."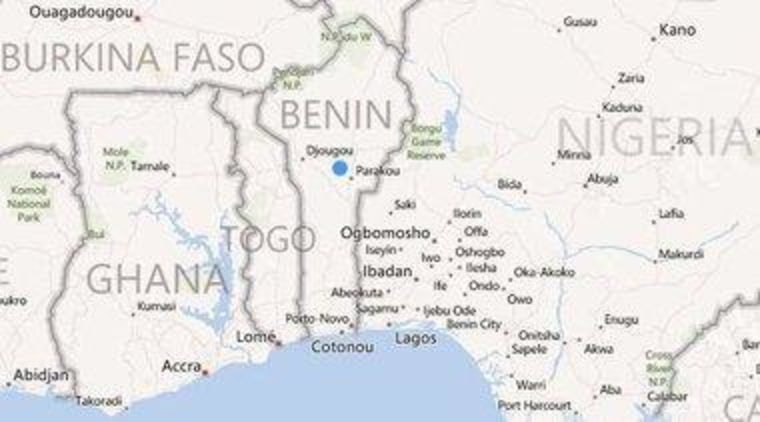 Kidnappings of foreigners are rare in Benin, a French-speaking country of about 9 million people, although there have been several abductions in Nigeria this year.
Report: American kidnapped in Benin lured by contacts made on Internet
There have been several other cases in the last two years of foreigners who were kidnapped in West Africa after making contacts on the Internet.
More content from msnbc.com and NBC News: