TOKYO — A U.S. Marine Corps AV-8 Harrier fighter jet crashed Thursday into the ocean off the coast of southwestern Okinawa in Japan, but the pilot ejected safely from the aircraft and was rescued.
The U.S. military in Camp Butler in Okinawa said the cause of the crash is still under investigation. The aircraft had been assigned to Okinawa, which hosts more than half of the 50,000 U.S. troops based in Japan under a bilateral security agreement.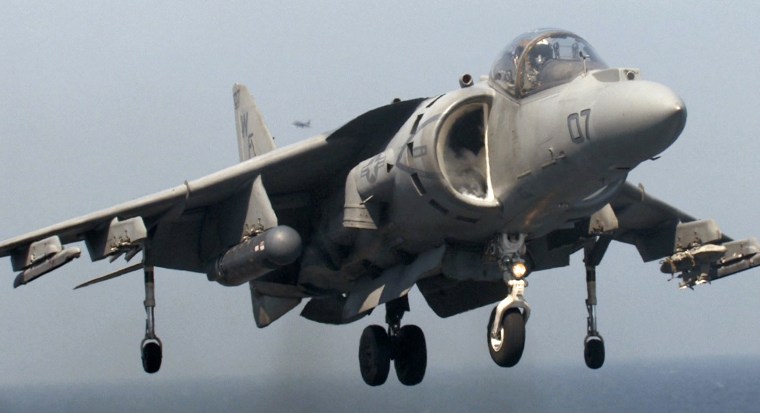 Other details were not immediately available. The Japanese Coast Guard also confirmed the crash, which was about 95 miles east of the main Okinawan island. The coast guard initially received a request to help in the rescue, but it was withdrawn after a U.S. Air Force helicopter recovered the pilot, a coast guard official said.
People in Okinawa have complained about crashes, noise from aircraft and crime by service members for years, and some say they are unfairly burdened with housing U.S. troops.
Related: Massive Protest on Okinawa Opposes U.S. Military
Crashes are sensitive. In 2004, a U.S. military helicopter crashed into a university campus in Okinawa, although students were on summer vacation and the accident did not cause any civilian deaths or injuries.
Also contentious is a plan to relocate the Marine Corps Air Station Futenma to a less densely populated part of Okinawa. The relocation is part of a 1996 bilateral agreement, which also includes the transfer of about 9,000 U.S. Marines outside of Japan. The plan followed widespread outrage over the 1995 rape of a schoolgirl by three American servicemen.