MANILA, Philippines — A U.S. Marine was convicted Tuesday of killing a Filipino last year in a hotel after discovering she was a transgender woman.
Lance Cpl. Joseph Scott Pemberton was found guilty of homicide by first strangling Jennifer Laude and then dunking her head into a toilet bowl.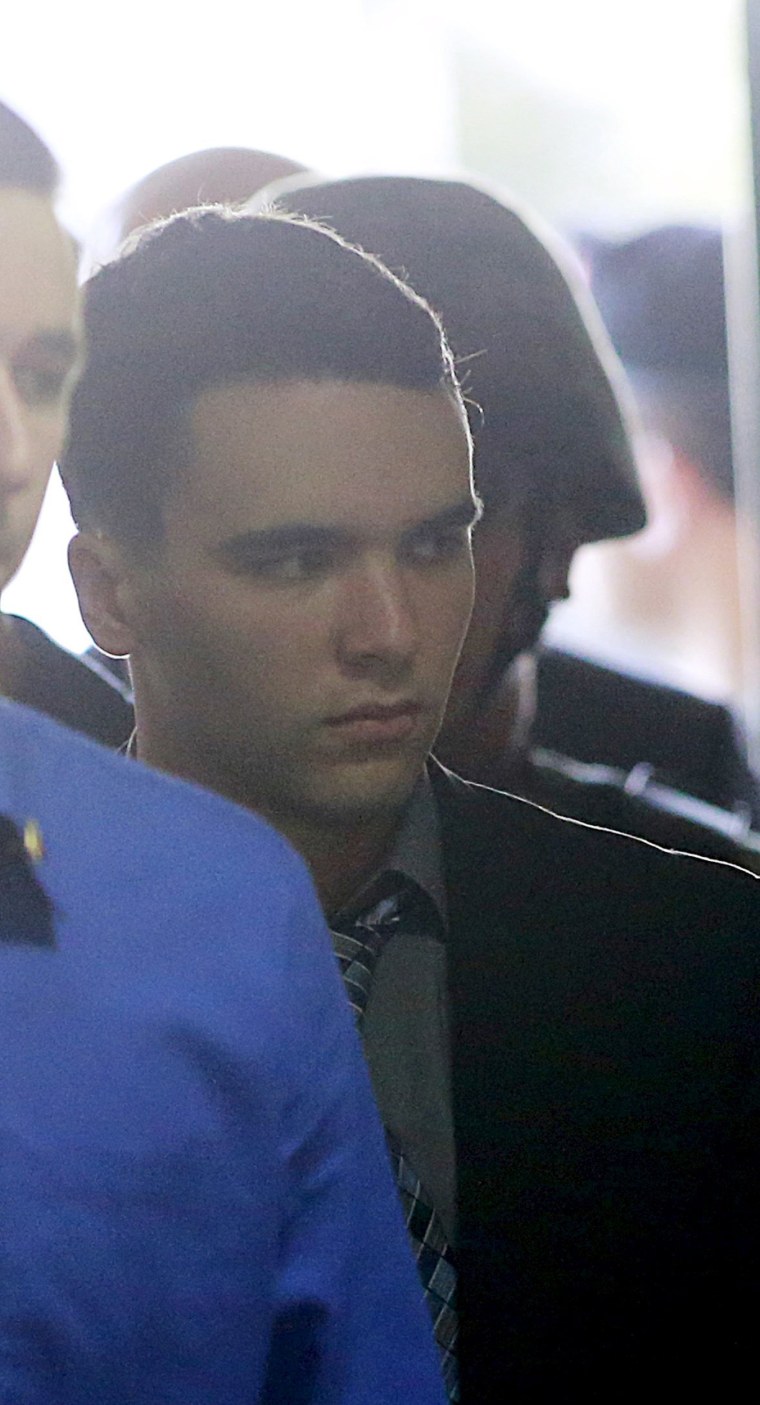 He was sentenced to 6 to 12 years in jail, with time already spent in detention credited, court clerk Gerry Gruspe said.
Pemberton and Laude had checked into a hotel after meeting in a disco bar in Olongapo city, northwest of Manila. The Marine was on a break after participating in joint military exercises in the country.
Laude's mother, Julita, said she was not pleased with the jail term because she had hoped Pemberton would be found guilty of murder, a more serious crime than homicide.
"But the important thing is he will be jailed," she said, crying. "My son's life is not wasted."
The Oct. 11, 2014, killing sparked anger in the Philippines and reignited calls by left-wing groups and nationalists for an end to America's military presence in the country.
Pemberton, an anti-tank missile operator from New Bedford, Massachusetts, was one of thousands of American and Philippine military personnel who participated in the joint exercise.
At least two witnesses testified that Laude was a sex worker.
Pemberton testified in August that he had choked Laude during a fight that erupted when he discovered she was a transgender woman, but said she was still alive when he left her in a shower, according to his lawyer, Rowena Garcia Flores.
Lawyers of the Laude family, however, said Laude was dead when Pemberton left her. Police have said that Laude had apparently been drowned in a toilet
Flores had argued the Marine should be found innocent, because the prosecution failed to explain why Laude's neck bore traces of three kinds of DNA, including those of the victim and the suspect. The third DNA source was not identified.
"We believe that Pemberton will be acquitted eventually," Flores told Reuters before the verdict. "If not by the regional trial court, then by the Court of Appeals or the Supreme Court."