ISLAMABAD, Pakistan — A newspaper ad featuring a New York-born model has triggered controversy in the conservative Islamic Republic of Pakistan.
Bollywood actress Nargis Fakhri, who appeared as a contestant on "America's Next Top Model," set off debate about journalistic ethics, Islam and women's rights over the weekend.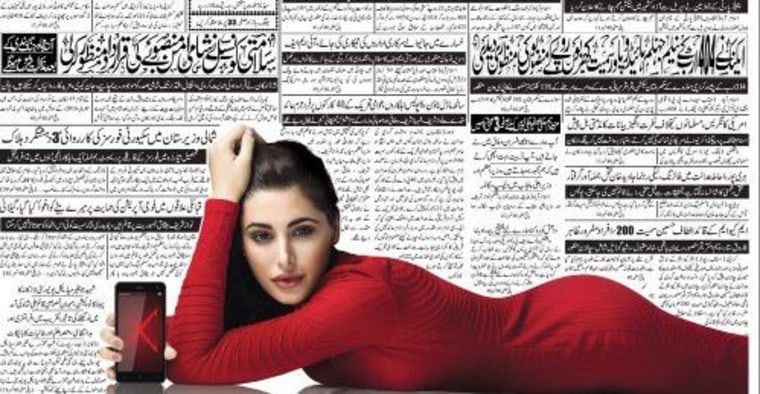 A photo of Fakhri on her stomach and holding a new phone marketed by Mobilink appeared front page of Jang, Pakistan's most widely circulated Urdu newspaper.
The ad was criticized by conservative Muslims, including senior staff at the paper, as well as liberal women's rights activists.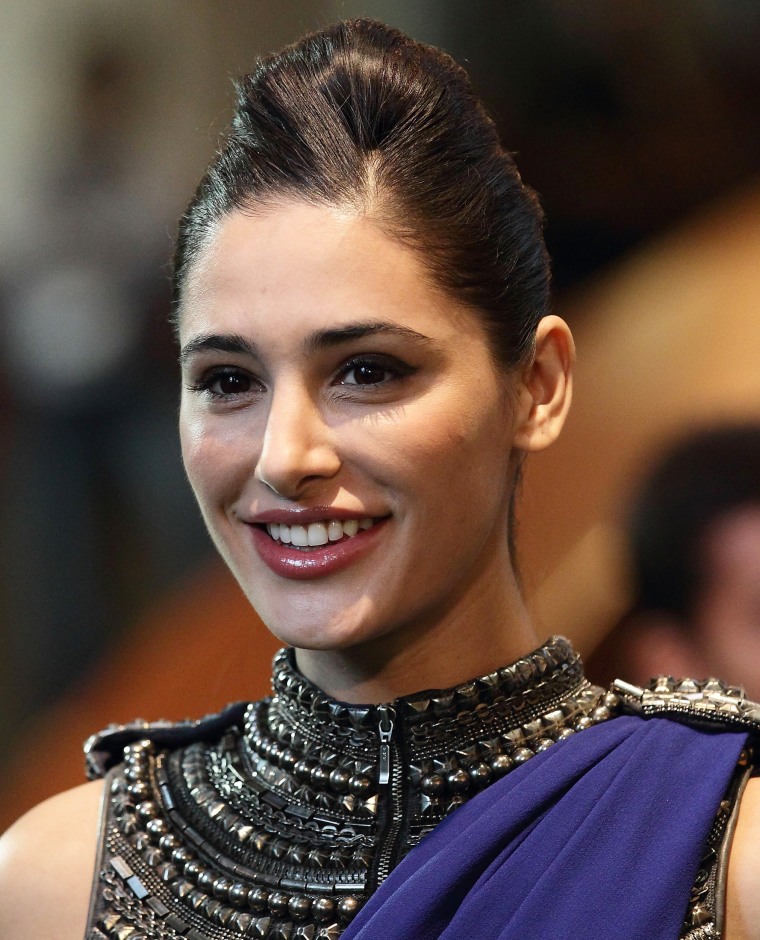 Muslims thought Islamic values had been breached, while progressives argued that women had been objectified by a major Pakistani company.
Ansar Abbasi, Jang's investigations editor and a religious conservative, criticized the ad as "absurd" and said he would be protesting to management.
Human rights activist Jibran Nasir tweeted that "at one end Jang publishes columns on women empowerment and on the other runs the disgusting Mobilink ad for revenue. Where are the ethics?"
Feminist author Bina Shah had another idea for the cellphone giant: male models. She tweeted: "I'll forgive you, @mobilink, if your next front page ad features a handsome man lying submissively with his backside raised enticingly..."
Talat Aslam, another editor of the Jang Group, added: "Offensive or not, advertiser's mission accomplished."
The Quetta addition of the national paper did not feature the ad. The southwestern capital of the volatile Balochistan province is also the alleged home of the Afghan Taliban.
Fakhri, who was born in Queens and is of Pakistani and Czech backgrounds, struggled to comprehend the controversy.