KABUL/WASHINGTON — The Obama administration is taking steps it hopes could lead to a resumption of peace talks to end the Afghan conflict, including reviving a proposed swap of Taliban detainees held at Guantanamo Bay in return for U.S. prisoner of war Army Sgt. Bowe Bergdahl.
According to Western officials familiar with the matter, President Barack Obama's senior aides in late December resolved to renew attempts to arrange the prisoner exchange with the goal of jump-starting negotiations stalled since last June.
The hope is that the exchange could open the door to more substantive peace talks on Afghanistan's future.
To further the initiative, U.S. officials also have held meetings with the government of Qatar, which has played a mediating role during several years of on-and-off peace efforts, officials said.
The White House last month sent out a team of officials, including the Pentagon's chief lawyer, Stephen Preston, to Doha to ensure that the Qatari government remained willing to host the Taliban detainees who might be sent there from Guantanamo Bay, the officials said.
Under the plan, Taliban-linked militants would return Bergdahl, who was stationed in Paktika province in eastern Afghanistan when he disappeared under unclear circumstances on June 30, 2009, about two months after arriving in the country.
In another step toward restarting a peace process, Qatar provided U.S. officials a video showing Bergdahl, which it obtained from the Taliban, to confirm he remained alive despite his more than four years in captivity.
U.S. officials believe Bergdahl, the only known U.S. soldier to remain missing in the war in Afghanistan, is being held in northwest Pakistan by Taliban-linked militants. Several officials said they believe the militants holding Bergdahl are under strict instructions not to harm him because of the possibility of a prisoner trade.
The White House declined comment on the recent U.S. discussions with Qatar and the video of Bergdahl.
In a statement distributed by the U.S. military, Bergdahl's family responded to the renewed diplomatic efforts to secure the soldier's freedom: "We welcome this development and we applaud the unity of purpose and resolve at the White House and the other U.S. government agencies involved. ... We are cautiously optimistic these discussions will lead to the safe return of our son after more than four and a half years in captivity."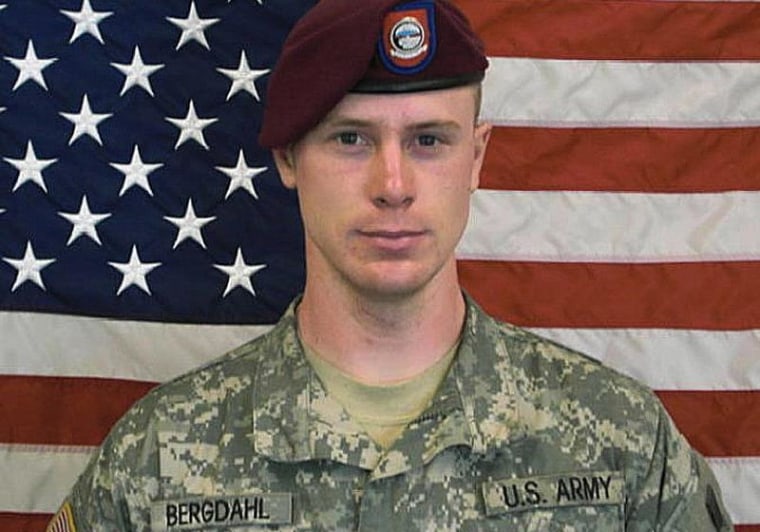 — Reuters