U.S. forces killed dozens of ISIS militants Monday in a strike on two Yemen-based training camps, the Defense Department said.
The camps in Al Bayda Governorate are considered "ungoverned spaces" and are used to train militants to be combat-ready soldiers, the Pentagon said in the statement.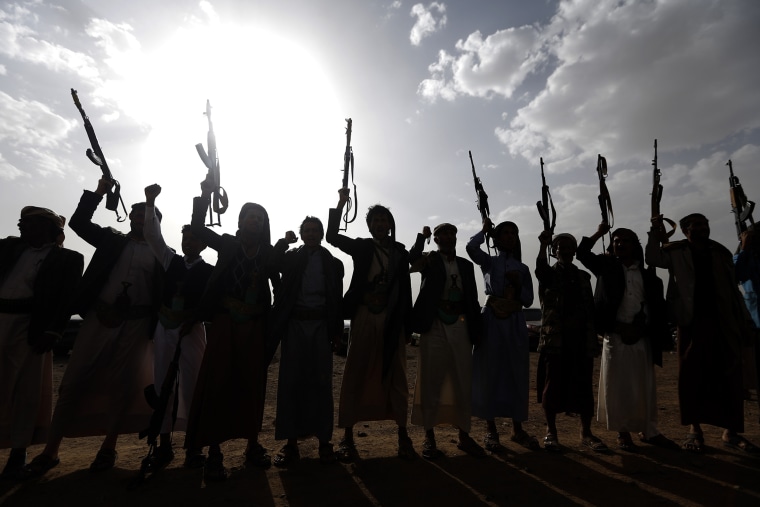 "ISIS used the camps to train militants to conduct terror attacks using AK-47s, machine guns, rocket-propelled grenade launchers and endurance training," the statement said. "For years, Yemen has been a hub for terrorist recruiting, training and transit."
Related: U.S. Aims to Root Out 'Ungoverned Spaces' as Hotbeds of Terrorism
A U.S.-led coalition with Saudi Arabia and the Yemeni government has worked to hit ISIS and al Qaeda in the Arabian Peninsula in the southern region and the Iranian-backed Houthi rebel fighters in the north, NBC News reported in February. The head of the U.S. Naval Forces Central Command said at the time that they had intercepted five Iranian shipments of weapons to Houthi rebels fighting in the region, which experts saw as evidence of Iran's continuing influence in the region.
Northern Shiite Houthis took up arms with splintered members of the country's military in an uprising to remove President Abed Rabbo Mansour Hadi. The rebels exiled the Yemeni government in 2015 after they secured the capital, Sanaa, in 2014.
Related: Who Are Yemen's Houthis, and What Do They Want?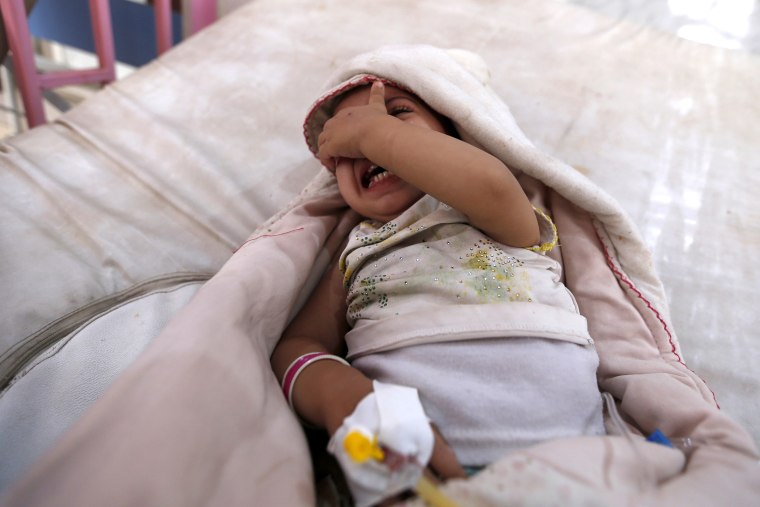 The conflict has spurred one of the greatest humanitarian crises to befall the region, with 7 in 10 Yemenis needing assistance because of the conflict and a subsequent cholera outbreak in the region, according to Save the Children.