An American kindergarten teacher who is the mother of twins was stabbed to death in the bathroom of an Abu Dhabi shopping mall by a robed figure dubbed the "Reem Island Ghost," police said Wednesday.
The attack on the teacher — identified by her family as 47-year-old Ibolya Ryan — comes just weeks after the U.S. embassies in the Middle East warned citizens of an anonymous posting on a jihadist website encouraging attacks against teachers at American schools in the Middle East.
In an online profile, Ryan said she was born in Romania but trained as a teacher in the United States and worked in four countries over 15 years.
"I wanted to experience the Arab world and experience their culture and daily life," she wrote on the teacher-recruiting site. "I am working in a very traditional neighborhood and it is very unique to learn and understand their culture."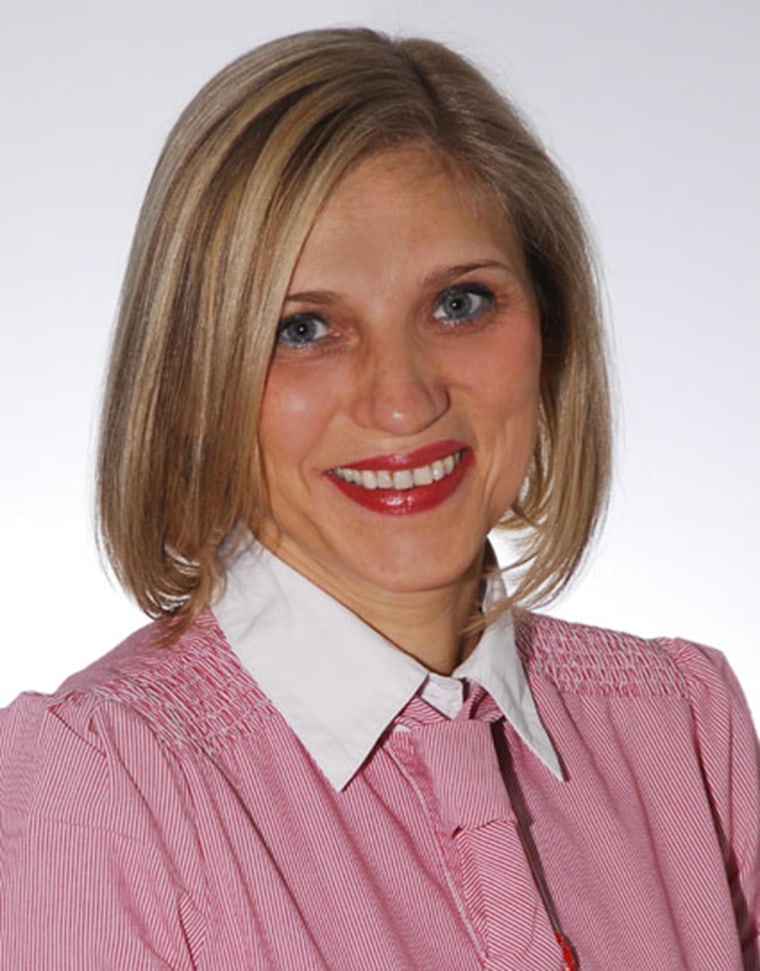 The U.S. Embassy in Abu Dhabi confirmed an American citizen was killed Monday in a public restroom at a shopping mall on Reem Island and said it is working with "all appropriate authorities."
Abu Dhabi police released surveillance video that shows the suspect — wearing a traditional black robe, gloves and face cover known as a niqab — coming into the mall shortly after 1 p.m. local time. The person is then seen exiting an elevator and having a quick interaction with a mall security officer — before grabbing a newspaper and heading into the bathroom.
According to the time stamp on the video, the suspect hustles out of the bathroom around 90 minutes later and heads straight for the elevator as bystanders scatter. At the elevator door, a female bystander apparently tries and fails to stop the suspect, who dashes into the elevator and strides out of the building.
The video also contained images of a blood-stained kitchen knife and blood spattered across the bathroom floor.
"The injured woman was immediately rushed to Sheikh Khalifa Medical City where she succumbed to the wounds she sustained in the attack," Abu Dhabi police said in a statement.
Police said an investigation is underway into the cause of the fight and the suspect's motive, identity and gender.
Col. Dr. Rashid Mohammad Borshid, head of Abu Dhabi's Criminal Investigation Department said that police are now caring for the victim's twins. She had a third child who was not with her in the emirates.
Ben Glickman, the CEO of Footprints Recruiting, said Ryan was happy enough in Abu Dhabi that she had talked about extending her teaching contract or finding another position there.
"She was very warm, enthusiastic," he said. "I know prior to moving to the UAE, she worked in special education. She worked one on one with a Down syndrome child in Colorado, I believe. She was a compassionate, warm and loving person."
He said that other expatriate teachers were "scared" by the crime but were waiting for police to release more information on the motive.
On Oct. 29, the U.S. embassy in Abu Dhabi issued a warning to U.S. citizens about the anonymous posting encouraging attacks against American teachers, but said it was "unaware of any specific, credible threat against any American or other school or individual in the United Arab Emirates."
"Nonetheless, the Mission is working with local schools identified with the United States to review their security posture," it said. "U.S. citizens residing in or visiting the UAE should remain vigilant regarding their personal security."
In her profile for Footprints Recruiting, Ryan encouraged others to try teaching in foreign countries,
"I would say be positive, open minded, flexible and take every challenge as a learning experience. Also be thankful that you are able to have the experience of working abroad; I think at the end it makes you not just learn about others but also about yourself," she wrote.