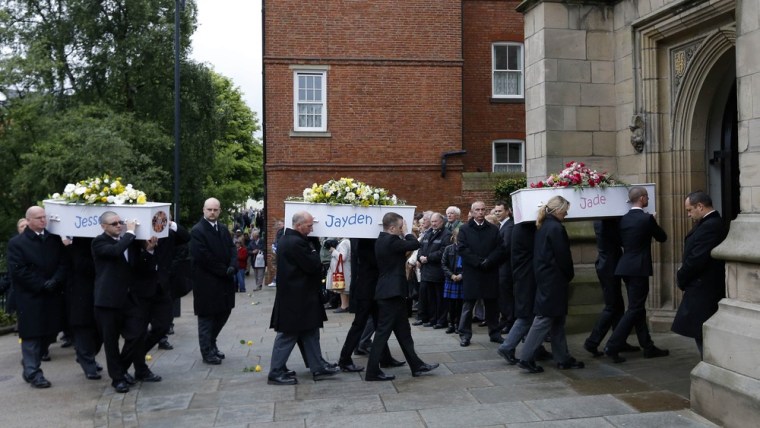 LONDON -- A British couple charged with the murders of their six children were kept in jail pending their trial as the children's mass funeral was held Friday, according to a report.
The children -- Duwayne Philpott, 13; and younger siblings Jade, 10; John, 9; Jack, 8; Jesse, 6; and Jayden, 5 -- died in an arson attack on their home in Derby, England, on May 11.
Their parents, Mick and Mairead Philpott, broke down in tears at a press conference days after the fire; they were arrested on suspicion of murder on May 29.
Assistant Chief Constable Steve Cotterill, of Derbyshire Constabulary, said the funeral would be "an understandably difficult and emotional time and I would particularly ask that anyone attending, and the media who cover the funeral, respect the privacy of the family and mourners," according to ITV News.
Six horse-drawn hearses took the children's bodies to St. Mary's Catholic Church in Bridgegate, where Friday's service was held.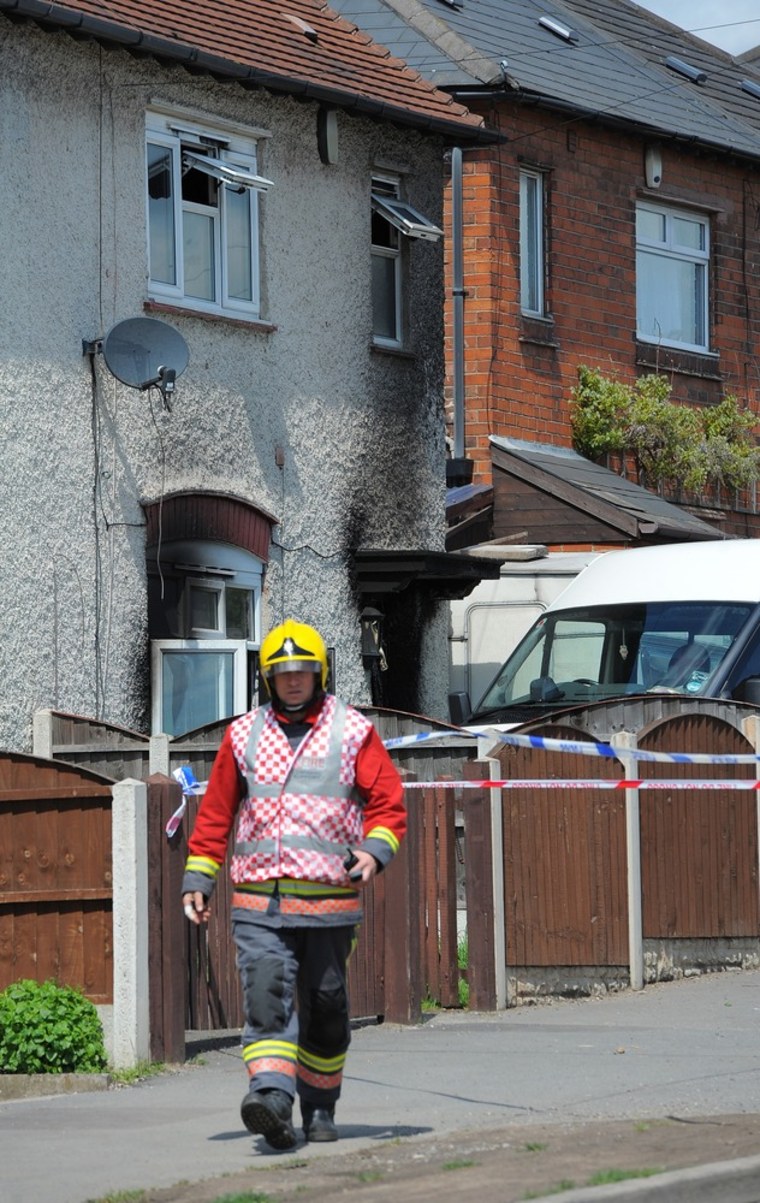 The Order of Service, which was reproduced by ITV News, included tributes and photographs of each of the children:
Duwayne was "a charming and caring young boy that was turning into a young man."
Jade was "a beautiful princess who became a mother hen to her younger brothers … she would always carry them around on her hip."
John was "a cheeky chappy, always lively and ready to pick a fight with all the boys… No matter how much he was in trouble he would always crack a smile and find it a joke."
Jack was "a real pretty boy with bright blue eyes. He was cute, cuddly and content with everyything… he was the quietest sibling and he was a delight to be around."
Jesse was "crazy, clumsy and cheerful… He was fearless, getting into scrambles with his brothers, with no care in the world."
Jayden "being the baby of the family was looked after by his big brothers and mothered by Jade… He would go into the garden clean and come back into the house messy in minutes."
The Telegraph newspaper reported the children's parents, who are in jail awaiting trial, were not allowed to attend the funeral by the prison service.
More world news from msnbc.com and NBC News:
Follow us on Twitter: @msnbc_world