Mariupol's mayor said he lost contact Wednesday with the city's last Ukrainian defenders in heavy fighting at the Azovstal steel plant.
The final pocket of Ukrainian resistance has held out for weeks in the crucial southeastern port city, which is otherwise under Russian control. A first group of evacuees from the site reached safety Tuesday, but fears have been growing for those still trapped after Ukrainian officials said Russian forces had launched a new assault.
"Unfortunately, heavy fighting in our fortress continues. But there are still hundreds of peaceful civilians there. There are more than 30 children who wait to be rescued," Mariupol Mayor Vadym Boychenko said on Ukrainian TV.
Mariupol has been besieged for months, with large parts of the city reduced to rubble while its remaining residents suffered without aid. Ukrainian forces have been holed up in the sprawling steel plant alongside civilians sheltering from Russian bombardment.
"Unfortunately, there is no connection with the guys today, there is no possibility to reach out to them to understand what is happening, whether they are safe or not," Boychenko said.
"We pray for our heroic defenders and thank them for the heroic actions they are doing today for our entire country. They restrained the enemy and gave us more time to prepare," he added.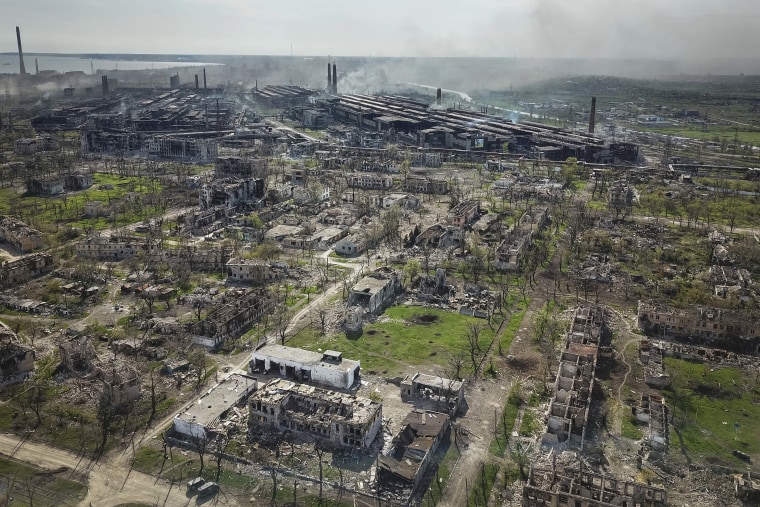 The Kremlin denied that Russian forces were attacking the plant earlier Wednesday. Spokesman Dmitry Peskov said, "There is no assault," according to the Russian state news agency RIA.
And a senior U.S. defense official said later that Russia had moved the majority of its forces that were in and around Mariupol away from the city. There were about 10 battalion-tactical groups, or about 10,000 troops, in the city, the official said, speaking on condition of anonymity. Now there are around 2,000, they added. 
The others have moved north and are likely to join the fight in Ukraine's eastern Donbas region, the official said. 
Ukraine's Defense Ministry also said Moscow was trying to increase the tempo of its recent offensive in the east of the country, in which fully capturing Mariupol could be a significant symbolic moment.
Russian President Vladimir Putin declared victory in the city two weeks ago and ordered his troops not to storm the plant but to seal it off so nothing could get in or out.
Videos from remaining fighters and accounts from evacuees who made it out of Azovstal have painted a desperate picture of endless Russian bombardment, wounded people with no access to medicine and dwindling food supplies.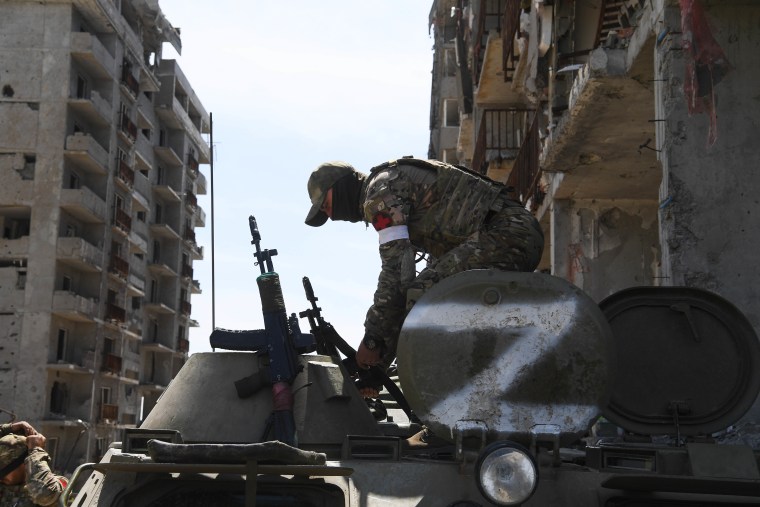 Fighters from the Azov Regiment, an experienced volunteer force with neo-Nazi roots that has been defending the steel plant, regularly post videos on social media describing the Russian attacks and the conditions inside the site.
The Azov Regiment said Tuesday in a video on Telegram that Russian forces had launched a "powerful assault."
"As of this moment a powerful assault on the territory of the Azovstal plant is underway, with the support of armored vehicles, tanks, attempts to land by boat and a large number of infantry," the deputy commander of the Azov Regiment, Sviatoslav Palamar, said in the video.
Ukraine and international aid agencies had been negotiating for the release of civilians and said they hoped to get more out in the coming days.