KYIV, Ukraine — She stretches into seemingly impossible splits and painstakingly rehearses every toe point, before springing across the floor of the training gym under the watchful eye of her coaches.
Viktoriia Onopriienko is one of Ukraine's most promising rhythmic gymnasts, but her greatest balancing act may be the one that enables her to train for her Olympic dream while Russia's war still pierces her sporting sanctuary.
Onopriienko, 19, told NBC News she would be willing to sacrifice her medal hopes rather than compete against Russians and Belarusians at the Summer Olympics in Paris next year.
"I think that it would be a very wrong, unfair decision if they are allowed to compete alongside us when it's hell on earth at home," Onopriienko said in a recent interview from her central Kyiv gym.
She is training while air raid sirens and drone attacks regularly stalk the Ukrainian capital.
"You go to bed and you understand that you may not wake up the next day," Onopriienko said after her training session and competition drill — something that she said "distracts" her from the horrors of the war.
The teenager has lost two family members on the front lines of the fight against Russia, and her father, Maksym, is serving in Ukraine's east as the country's military wages a crucial counteroffensive. She said she sometimes goes for weeks without hearing from him.
"Every day, every minute, I worry for him and wait for him to appear online," Onopriienko said.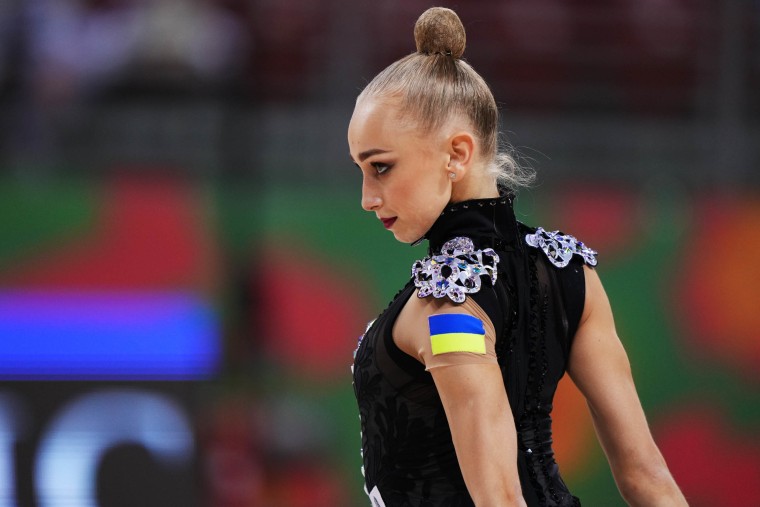 More than 300 Ukrainian athletes, coaches and sports personnel have been killed on the front lines since Russia invaded its neighbor last year, and hundreds of training facilities across the country have either been destroyed or damaged by Russian bombings, according to Ukrainian officials. 
But many athletes continue to train in wartime conditions, determined to keep their Olympic dreams alive.
Ukraine takes great pride in its sporting achievements, and its athletes often come back with medals from both Winter and Summer Olympics. At the 2020 Games in Tokyo, 155 athletes competed, bringing home 19 medals, including one gold, which was an underachievement compared to previous years.
It's unclear how many athletes from Ukraine will be able to qualify for Paris, with their lives and training in upheaval because of the war.
But it's also unclear whether Ukraine will compete at all.
Stuck in neutral
The International Olympic Committee is mulling over a decision on whether to allow Russians and Belarusians to compete as "neutral" athletes, under a neutral flag and with no anthem. 
The IOC banned them from international sport just days after Russian President Vladimir Putin ordered the invasion of Ukraine, using Belarus as a staging ground for his forces early in the war. But in March, it appeared to soften its position, paving the way for individual athletes to compete in Paris, provided they don't actively support the war and are not part of the military or security service in their countries. 
That has angered Ukraine, which has threatened to boycott.
In April, it banned its athletes from competing in any international events where they could face Russians or Belarusians. But last month, Ukraine appeared to soften its own stance, with its sports ministry saying that it will allow its athletes to compete against "neutral" athletes from Russia and Belarus so long as they don't break their neutrality or support the war.
Russian participation in the Olympics has been divisive for years, since Moscow was accused of running a state-sponsored doping program, leading to its athletes competing with a neutral status.
But the Olympics in Paris will be the first since the war broke out, although the shadow of a possible conflict hung over the Winter Olympics in Beijing, which finished just days before Putin launched his full-scale invasion. 
The IOC's final decision is still pending — leaving Ukrainian athletes like Onopriienko in limbo over whether they will be able to go to next year's Games at all.
Competing in Paris is her dream, Onopriienko said. She competed in Tokyo in 2021, but after winning the European Championships in May, she is on a mission to return as a medal hopeful and seize her moment in the short career peaks gymnasts enjoy.
She will first have to secure qualification next week.
Still, she said she can't imagine stepping on the same competition floor as the Russians and Belarusians. 
She said she understands why Ukraine may boycott. "But at the same time, I think we need to go out and fight. We are not afraid of them," Onopriienko said.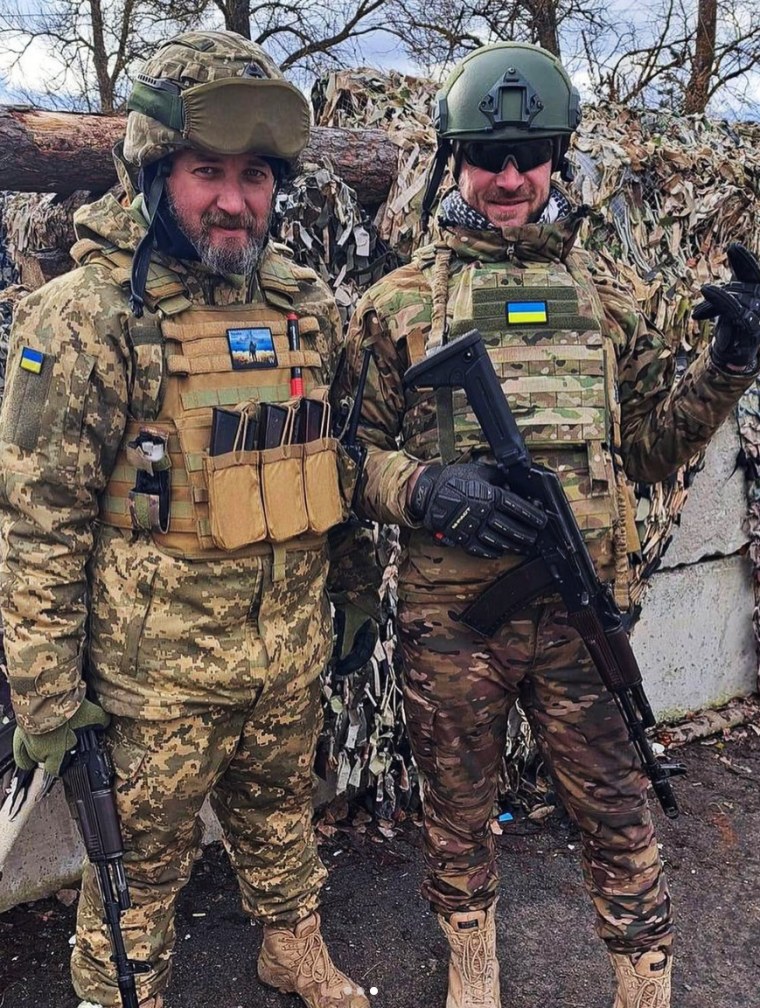 Zhan Beleniuk, Ukraine's first Black member of parliament and the 2021 Olympic champion in wrestling, also can't imagine competing against Russian or Belarusian opponents, let alone shaking their hands.
Beleniuk, 32, said Russian athletes can never be neutral and will be used for the Kremlin's propaganda, no matter their status. If the Russians are allowed, Putin will use the athletes who come back with medals from Paris to project Russian power, he said after a wrestling session at a gym on the outskirts of Kyiv.
"But at the same time, Ukrainian athletes will sit at home and watch the Olympic Games on TV. It's not right," Beleniuk added.
So like hundreds of his fellow athletes, he gets on with his training, hoping the IOC will make the decision his country wants. 
"We try to get in good shape, [get] good feet, but we don't know about our future," he said.
The issue has been a thorny one for the IOC, which has said no athletes should be discriminated against based on their passport and has accused Ukraine of improperly sanctioning its own athletes.
The Russian Olympic Committee has also scorned the IOC for laying out what it called "humiliating" conditions for its athletes to compete as neutrals.
The vast majority of Russian athletes have remained silent about the war or have voiced support for it. Most depend on the government for funding, and some have formal affiliations with the Russian military, a legacy of the Soviet era.
That is one of the biggest issues for Ukraine, the country's sports minister, Vadym Gutzeit, said in an interview at his office in Kyiv. 
"How can they be neutral?" said Gutzeit, who was a fencing champion at the 1992 Games. "They are from these countries. They are funded by these countries. They are traveling from these countries. They are training in these countries."
The issue of an all-out boycott should Russians and Belarusians be allowed to compete in Paris is a "complicated" one, Gutzeit said, and he understands the qualms expressed by athletes like Onopriienko that Ukraine needs to go out there and fly its colors high in Paris instead. 
"Right now we are all fighting to ensure that Russians and Belarusians are not there at all, no matter under what flag," Gutzeit said. 
He said his hope is that Ukraine wins the war before the Paris Olympics next summer. 
It's something Onopriienko also hopes for — because, Olympics and medals aside, it would mean she could have her father back. 
"I am very worried about him," she said, choking back tears. "I really dream that the war can come to an end, so he could come home and I could hug him."
Kelly Cobiella and Alex Holmes reported from Kyiv, and Yuliya Talmazan from London.