Ukraine said on Monday its troops had regained more ground along eastern and southern fronts in what President Volodymyr Zelenskyy described as progress in a "difficult" week for Kyiv's counteroffensive against Russian forces.
Russian Defense Minister Sergei Shoigu meanwhile said that a brief mutiny by the Wagner mercenary group last month had not affected Russia's "special military operation" in Ukraine.
"The provocation did not affect the actions of army groups (involved in the operation)," he told a ministry meeting on Monday. They were Shoigu's first public comments since the armed rebellion seemingly aimed at his role.
Moscow also said Monday that it had foiled a Ukrainian attempt to assassinate the Russian-backed head of occupied Crimea.
The Ukrainian military took back 14.4 square miles of territory in heavy fighting in the past week, Deputy Defense Minister Hanna Maliar said.
She said Kyiv's troops were advancing in the Bakhmut direction of eastern Ukraine and that Russian forces were attacking in the Lyman, Avdiivka and Mariinka directions in the Donetsk region in the east.
"Last week was difficult on the front line. But we are making progress," Zelenskyy wrote on the Telegram messaging app.
"We are moving forward, step by step! I thank everyone who is defending Ukraine, everyone who is leading this war to Ukraine's victory!"
Russia, which began its full-scale invasion in February 2022, said at the weekend its forces had repelled Ukrainian attacks near villages ringing Bakhmut and in areas further south, particularly near the hilltop town of Vuhledar. It also reported success in containing Ukrainian troops in the northeast.
Reuters could not confirm the battlefield accounts.
Meanwhile, Russia's FSB security service said on Monday it had thwarted a Ukrainian attempt to assassinate Sergei Aksyonov, the Russian-backed head of Crimea, arresting an agent before he could blow up Aksyonov's car.
There was no immediate comment from Ukraine.
Russian media have reported that security has been stepped up in Crimea, the Black Sea peninsula that Russia annexed from Ukraine in 2014, and that additional checks are being made on crossings from Russia's southern Krasnodar region into Crimea.
The FSB said it had arrested a Russian national recruited by Ukraine's SBU intelligence agency who had undergone explosives, reconnaissance and sabotage training in Ukraine.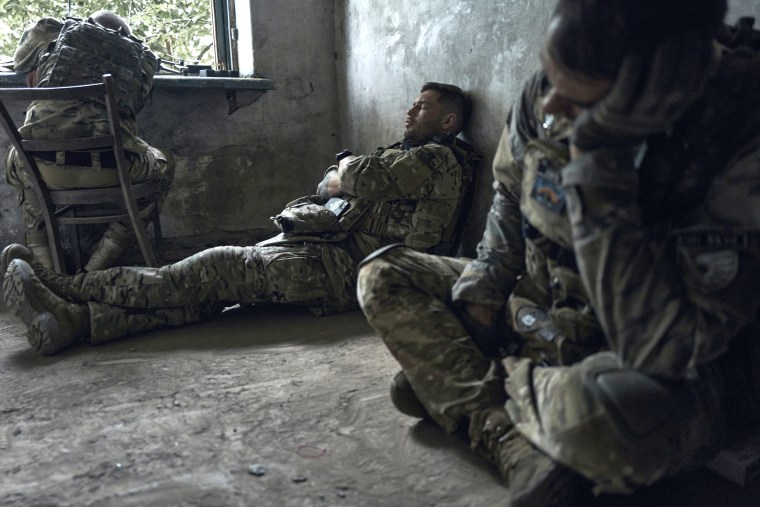 His plan, it said, had been to blow up Aksyonov's car, but he had been detained as he tried to retrieve an explosive device from a hiding place.
Footage broadcast on state TV showed masked FSB operatives detaining a man in a tracksuit as he walked into a wooded area. A green sack was shown containing what were described as elements of an explosive device.
The detainee was then shown with his face blurred out confessing that he was a Ukrainian agent and had planned to place the explosives in a car parked on the route used by Aksyonov's cortege in the city of Simferopol.
It was unclear whether the man was speaking under duress, and Reuters was unable to verify the footage.
The FSB did not name the man, who it said was in his mid-30s and had entered Crimea in June.
Aksyonov thanked the FSB and said he was sure the individuals who ordered the assassination would be found and punished.
The FSB said in May it had arrested seven people connected with Ukrainian intelligence on suspicion of plotting attacks against Aksyonov and other Russian-backed officials.
Ukraine has pledged to retake full control of Crimea, the base of Russia's Black Sea Fleet, as well as large areas of eastern and southern Ukraine that Russia has captured since launching what it calls its "special military operation" last year. Kyiv and the West call it a brutal war of conquest.
Russia's Izvestia newspaper reported on Monday that an eight-mile traffic jam had formed in the Krasnodar region at the entrance to the bridge to Crimea. It said officials had increased the number of checkpoints around the bridge on Sunday.