The horrors of Russia's invasion have so far been visited on the Ukrainian people. But intensifying fighting around a nuclear power plant — Europe's largest — could put swaths of the continent at risk of a radiation catastrophe.
The Zaporizhzhia complex in Ukraine's southeastern town of Enerhodar was captured by Russia in the early days of the war. Still operated by Ukrainian technicians, it has fueled growing international alarm after shelling hit the plant, whose six reactors generate more power than any such facility in the United States.
The West is accusing Russia of nuclear terrorism, deliberately stationing hundreds of troops and stores of weapons there to use it as a "shield" for the bombardment of nearby targets. Ukraine also says Russian forces are directly attacking the site.
Many of Russia's claims during the war have stretched credulity, but Moscow is charging Kyiv with repeatedly attacking the plant. Kremlin spokesman Dmitry Peskov alleged the Ukrainian shelling is "fraught with catastrophic consequences for vast territories, for all of Europe."
As a result, officials in the city of Zaporizhzhia, which remains under Ukrainian control, have started to prepare plans to evacuate civilians in case of a radiation leak.
Here's why observers are so concerned:
What's happened?
Built by the then-Soviet Union in the 1980s, Zaporizhzhia's six light-water reactors make it among the 10 most powerful nuclear power stations in the world.
After the invasion began Feb. 24, the Kremlin war machine took a little over a week to capture the plant at Enerhodar, a city that is around a 2-hour drive southwest of the larger Zaporizhzhia.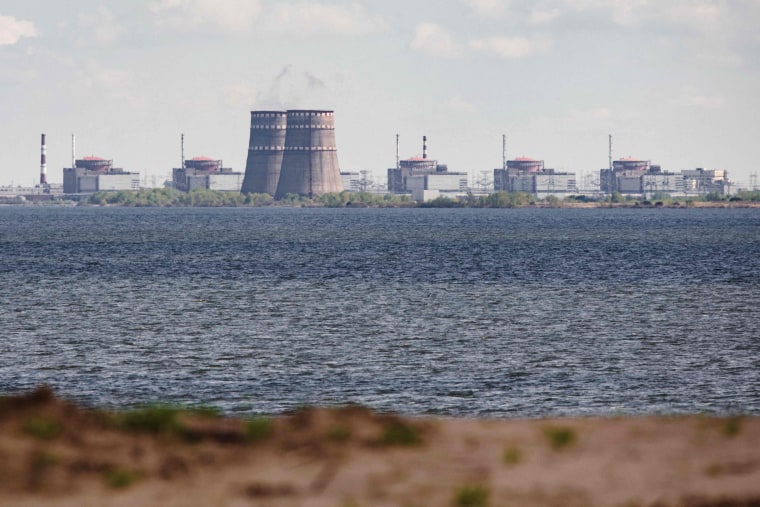 Russian forces' seizure of the plant a week after the invasion began caused initial concerns when a fire erupted at the site after shelling.
That offensive marked the first time in history that war had broken out in a country with such a large and advanced nuclear power infrastructure, according to the Vienna-based International Atomic Energy Agency, which reports to the United Nations.
That panic renewed this week after shelling damaged several buildings and a power cable, and put one reactor offline, according to Energoatom, Ukraine's national energy company.
The plant provides Ukraine with more than 20% of its power.
Moscow is "blackmailing the whole world with the possibility of a nuclear disaster," according to Hryhoriy Plachkov, former head of the State Nuclear Regulatory Inspectorate of Ukraine.
Russia, which is occupying the plant, has traded accusations of responsibility with Ukraine, which appears to be mounting a renewed offensive in the south of the country.
It is not known how many of the plant's 11,000 prewar staff continue to work at the site. One former employee told NBC News that it was "very scary for them to work" under Russian control, amid reports that some of them were being held hostage.
NBC News has not verified either side's claims.
But while both traded blame, the Zaporizhzhia city council was preparing a public information campaign "to explain the rules of behavior of the population in the event of an emergency situation," Anatolii Kurtev, its secretary, said in a Telegram post Wednesday.
"However, for now these are only preventive measures," he said. 
What are the risks?
Ukraine is of course no stranger to nuclear calamity.
The 1986 disaster at Chernobyl is considered the worst of its kind, leading to the evacuation of more than 100,000 people and radiation being detected across Europe.
Officially, fewer than 50 people died in the Soviet-era disaster, but scientists and environmentalists deride that figure as orders of magnitude too low, and likely a product of the USSR's strict control on information at the time.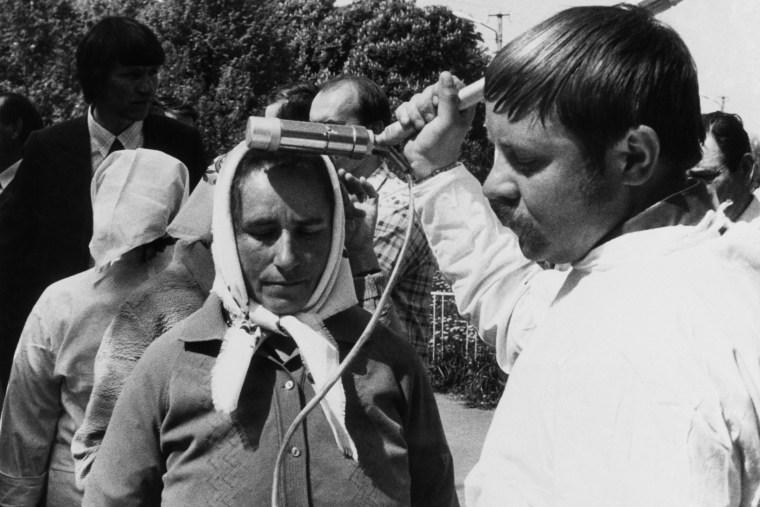 Zaporizhzhia is almost twice the size, although direct comparisons are difficult because the two facilities are completely different beasts, Plachkov explained.
Chernobyl used what's called RBMK reactors, or high-power channel reactors: older Soviet tech that was modified after the disaster and is still operated inside Russia today despite safety concerns.
Zaporizhzhia's more modern reactors should be reinforced to deal with huge forces such as a plane crashing into them, according to Hamish de Bretton-Gordon, who led the chemical, biological, radiological and nuclear defense forces known as CBRN in both the British army and NATO.
"However, this is a warzone, there are some munitions being used that are far more deadly than an airplane hitting them," he said. "Fighting from a nuclear power station is bonkers, it's just not a good idea."
The situation is safe for now, according to the U.N. atomic watchdog. But IAEA Director General Rafael Mariano Grossi told the U.N. Security Council on Thursday that "this could change at any moment."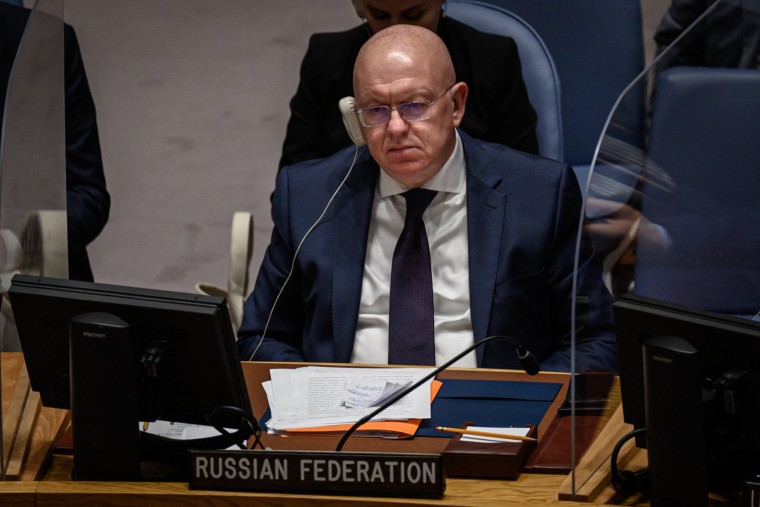 It's not just the reactors.
The area around the plant has silos of nuclear waste, and the surrounding soil could release radiation if disturbed, de Bretton-Gordon said.
"If this did catch fire or blow up, the contamination is unlikely to be isolated to Ukraine," he said. "It is likely to impact the whole of Europe — and Russia as well."
If a big enough accident were to occur, it could have consequences for people in the Ukrainian Black Sea port of Odesa, and also "people in Romania, Bulgaria, Turkey and Russia," said Juan Matthews, a visiting professor at the Dalton Nuclear Institute at Britain's University of Manchester. 
He said that the plant's reactors are on the banks of the Dnieper and if radioactive material were to escape into the river, "it would not be a good situation for the Black Sea which is a dead end or a cul-de-sac. So the fishing industry might be killed for the whole of the Black Sea, which could be disastrous for countries around there." 
In the event of a meltdown or a cracked reactor containment unit, "then you would get all sorts of radioactive materials in the form of dust and things that will go into the air and you would have a similar situation to the Chernobyl accident," Matthews added. 
What can be done?
The U.N. has backed calls from Ukraine, the U.S. and other Western governments for a demilitarized zone to be placed around the plant.
In theory, that would involve Russia handing back the plant to Ukraine or to a force of U.N. peacekeepers, who patrol and maintain other demilitarized zones around the world.
The IAEA has also pleaded for access to let its inspectors assess the damage, check the safety systems and "undertake urgent safeguards activities to verify that nuclear material is used only for peaceful purposes," Grossi told the Security Council during a meeting on the crisis.
Moscow has shown no signs that it's willing to vacate the plant, which would effectively be ceding a major prize in its war, just as Ukraine appears to be mounting a stiff counteroffensive.
At Thursday's Security Council meeting, Russia's U.N. Ambassador Vassily Nebenzia said the world was being pushed "to the brink of nuclear catastrophe, comparable in scale with Chernobyl." But he added that IAEA officials could visit the site as soon as this month.
But in a war that has seen Moscow bomb houses, hospitals and other civilian sites — just as it did in Syria and Chechnya — its opponents currently see its tactics around Zaporizhzhia as another cynical and dangerous ploy.
"No one else has used a nuclear plant so obviously to threaten the whole world," Ukrainian President Volodymyr Zelenskyy said in a statement Thursday night. "The world should react immediately to expel the occupiers from the territory of the Zaporizhzhia nuclear power plant."