/ Source: Associated Press
A Ukrainian opposition activist said he was "crucified" and tortured by kidnappers who held him captive for more than a week, in the latest in a string of mysterious attacks on anti-government protesters in the two-month-long political crisis that police are investigating.
Dmytro Bulatov, 35, who is a member of Automaidan, a group of car owners that has taken part in the protests against President Viktor Yanukovych, went missing Jan. 22 and was discovered outside Kiev on Thursday.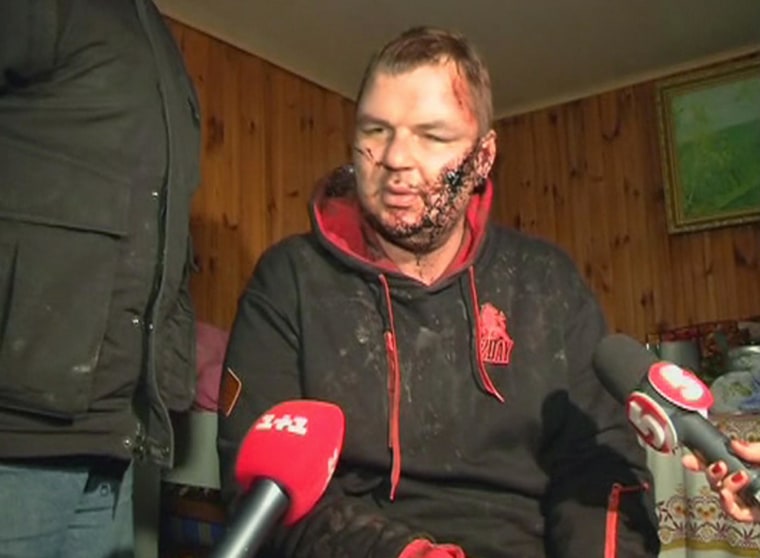 He said his kidnappers beat him severely, drove nails against his hands, sliced off a piece of ear and cut his face. He said he was kept in the dark the whole time and could not identify the kidnappers. After more than a week of beatings, they eventually dumped him in a forest. "They crucified me, they nailed down my hands. They cut off my ear, they cut my face. There isn't a spot on my body that hasn't been beaten," Bulatov said on Channel 5 television. "Thank God, I am alive." Bulatov's face and clothes were covered in clotted blood and his hands were swollen and bore the marks of nails.