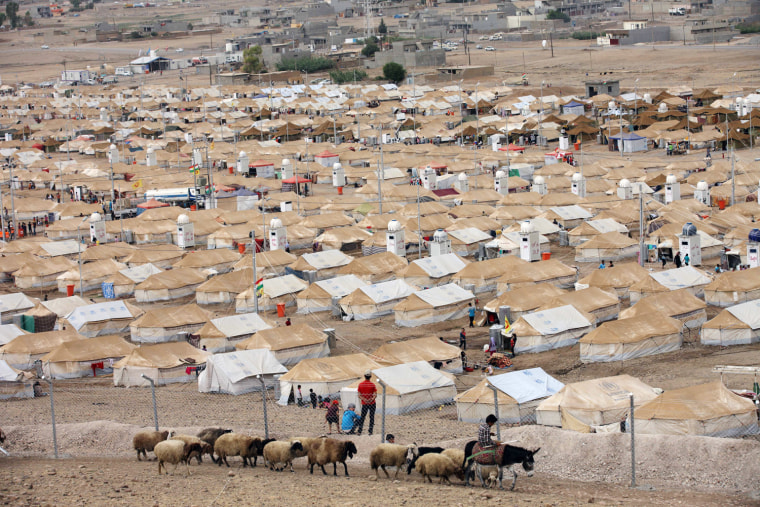 The United Nations has predicted almost a quarter of all Syrians will be forced to flee their country by the end of 2014 as a result of the escalating civil war.
Some 3.2 million Syrians are expected to be registered as refugees by the end of 2013, with that figure rising to more than 5.2 million next year, according a recent meeting of U.N. agencies.
In addition, some 6.5 million people could be internally displaced by the end of 2014.
According to these projections, by the end of 2014 more than half of Syria's pre-war population of 22.5 million will have either fled the country or been internally displaced. More people will have been displaced -- some 11.7 million -- than live in the state of Ohio.
The United Nations Office for the Coordination of Humanitarian Affairs told the meeting that Syria is set to see an "escalation of the conflict with increased fragmentation, disruption of essential services and further erosion of coping mechanisms," according to a summary posted Thursday on the website of the U.N.'s refugee agency, the UNHCR.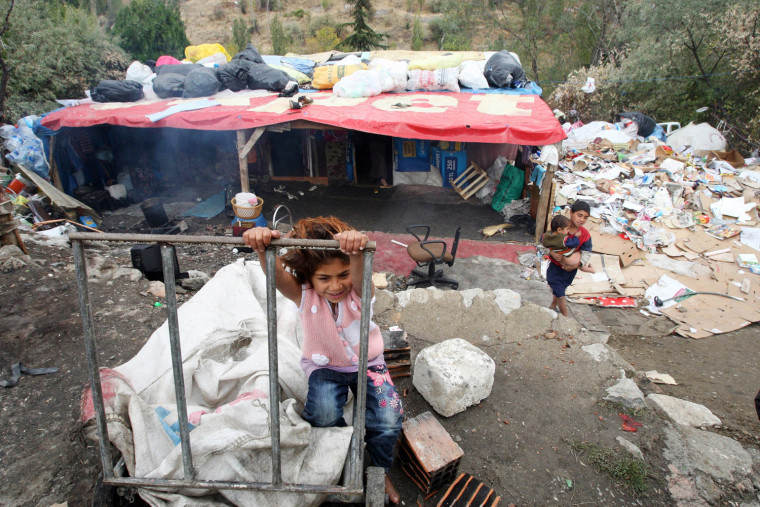 The OCHA also warned that 8.4 million people would by "in need" by December next year -- a 37 percent increase from now -- and that this would create "increased security threats to humanitarian workers and continued access constraints."
Last month, the number of people forced out of Syria passed the two million mark, the U.N. announced.
The Associated Press highlighted the appalling living conditions faced by these refugees in a photo essay last week.
This included an interview with one woman, Fatima, who had fled with her seven children to ruins in northern Syria. She said they lacked food, shelter and medicine, comparing the conditions to "like living in ancient times."
The U.N. says more than 100,000 people have been killed in the civil war, which broke out in March 2011.
Adrian Edwards, a spokesman for the UNHCR, said the organization was still working on its estimates for 2014 and would release these in December this year. The projections discussed at the Sept. 26 meeting were a tool for calculating these estimates, Edwards said.
The meeting included 10 U.N. agencies, the International Organization for Migration and 18 non-governmental organizations (NGOs).
According to UNHCR data, Lebanon currently hosts the most Syrian refugees, with some 780,000, followed by more than 535,000 in Jordan and 500,000 in Turkey. There are significant numbers also in Egypt and Iraq. Europe and North Africa will see more of these refugees through 2014, the meeting summary said.
Since the alleged chemical attack by government forces in Damascus on Aug. 21, international diplomacy has been focused on the chemical weapons arsenal of Syrian President Bashar Assad.
The U.S. and Russia have come to an agreement through the U.N. to destroy Assad's chemical weapons, a process which began Monday.
U.S. Secretary of State John Kerry told a news conference in Indonesia on Monday the destruction was a "good beginning" and said Washington and Moscow had agreed to press the U.N. to set a date for a Syria peace conference in November.
The Associated Press and Reuters contributed to this report.
Related: