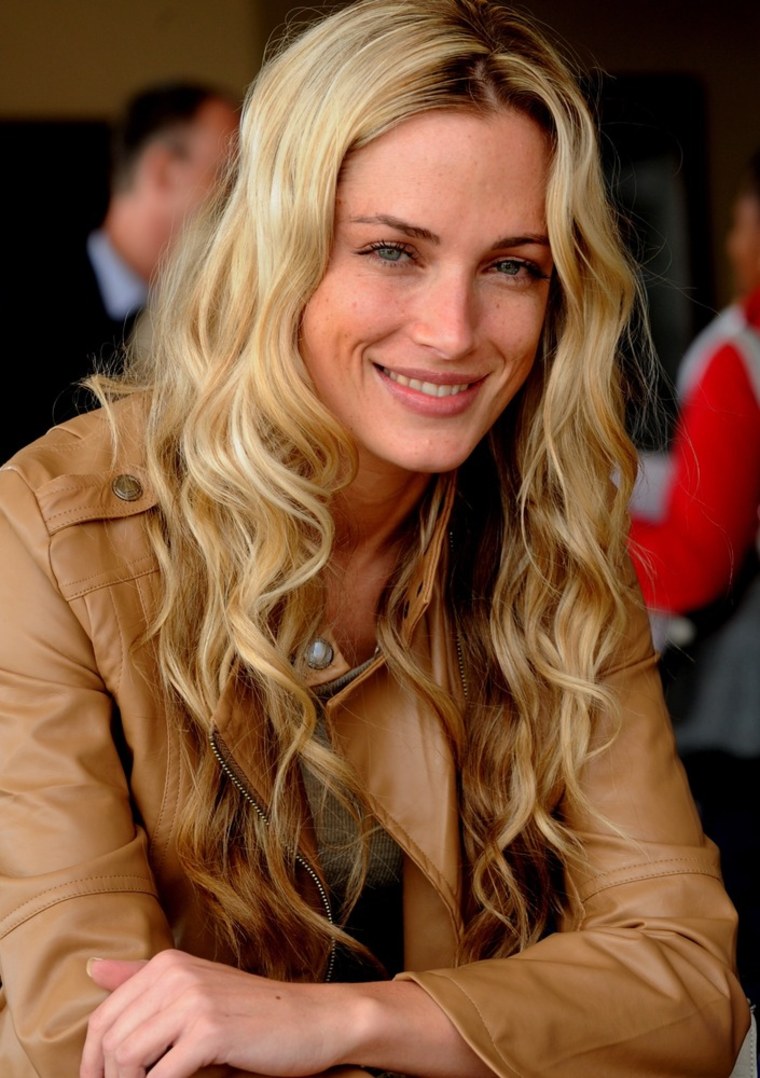 CAPE TOWN, South Africa - Reeva Steenkamp locked herself in her room when intruders broke into her home two years ago, her uncle said, echoing the model's apparent actions the night she was shot dead by Olympian Oscar Pistorius.
Steenkamp was given counseling after the break-in at the house where she lived with her parents in Port Elizabeth, South Africa, uncle Mike Steenkamp said in an interview Monday.
According to his account, Steenkamp was at home with her mother in 2011 when a burglar carrying a crowbar smashed into the house. When she heard footsteps Steenkamp raced into her room and hid behind a locked door, he said. 
Prosecution lawyers believe that Steenkamp, 29, locked herself in a bathroom to escape from her boyfriend Pistorius on the morning of Feb. 14.  
They contend that Pistorius -- the 26-year-old sprinter known as "Blade Runner" who inspired millions when he became the first double-amputee to compete in the Olympics -- intended to murder his girlfriend when he fired through the door of the bathroom in his Johannesburg home. 
Pistorius says he thought an intruder had broken in.
'The fear'
During the interview, Mike Steenkamp said his niece "must have been reliving the nightmare" of the break-in in the moments before she was killed.
"Two years ago, the same style of locking in. And they could hear the intruders in the house," he said at his home in Cape Town alongside Reeva's cousin, Jason Mckay. "They took the laptops and everything else in the house."
"Two years ago could have gone through her mind -- the same locking the door, (the) fear," he added.
Mike Steenkamp also said he had forgiven Pistorius for what happened to his niece.
"I've forgiven Oscar and that's actually helped me," he said. "It's strengthened me so much that I can manage to cope with daily life."
Pistorius was granted bail last month and is due to return to court in June.  
But his lawyers are set to challenge some of the conditions of his bail, which they believe to be unwarranted and unfair.
They argue that evidence presented in court showed that the Paralympian is not a flight risk, so should have the option of traveling outside South Africa with permission.
Mike Steenkamp struggled to contemplate the possibility of Pistorius going overseas.
"You know, I can't associate with that. I can't allow my mind to go in that direction. I must try and keep away from that. And that's the only way that's going to help myself," he said.
Mckay, Reeva's cousin, added: "It would be a bit unfair, though, because I know that anyone else in this situation would not be allowed to go anywhere else."
Pistorius' lawyers are also seeking to overturn a ruling that prevents him from returning to the estate where he shot his girlfriend.
Prosecutors have indicated that they will oppose any application to have bail conditions altered.
Related:
Slain model's father: Pistorius will 'suffer' if he's lying about her death
Oscar Pistorius' father accused of racism over gun comments
Oscar Pistorius murder case detective quits South African police