An estimated 100,000 children are in serious danger in western Mosul with some used as human shields and others forced to fight against their will, UNICEF said Monday.
The U.N's children's fund added that it was receiving reports of several civilians, including children, being killed as the conflict has escalated.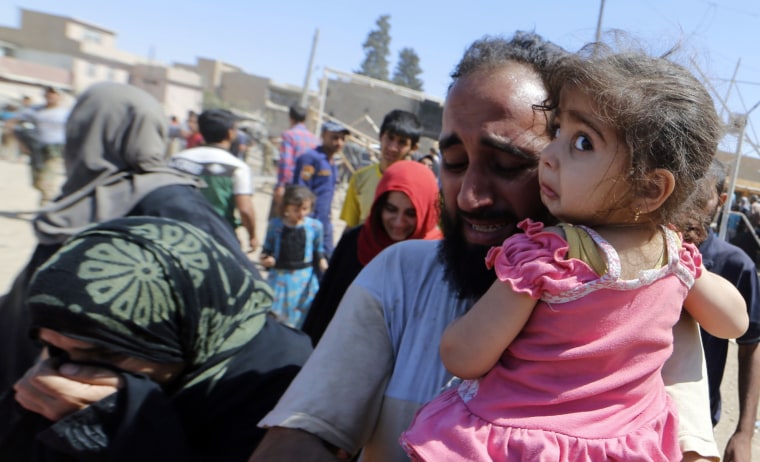 "Children's lives are on the line. Children are being killed, injured and used as human shields," UNICEF representative in Iraq, Peter Hawkins, said in a statement.
"Children are experiencing and witnessing terrible violence that no human being should ever witness. In some cases, they have been forced to participate in the fighting and violence."
While Hawkins didn't specify who was using kids as human shields, a spokesperson for UNICEF confirmed to NBC Tuesday that it had received reports that ISIS had been doing so.
However, the spokesperson added that: "We do know that across Iraq, all parties to the conflict have been committing grave violations against children."
Iraqi government forces retook eastern Mosul from ISIS in January, backed with air and ground support from a U.S.-led international coalition.
They began a new push on May 27 to capture the remaining Islamic State-held enclave in the western side of the city, where about 200,000 people are trapped in harrowing conditions, Reuters reports.
Roughly 700,000 people, about a third of the pre-war population of Mosul, have already fled, seeking refuge either with friends and relatives or in camps, according to Reuters.
A Pentagon investigation completed last month found that more than 100 civilians were killed after the U.S. dropped a bomb on a building in Mosul, Iraq, in March.