/ Source: Associated Press
GENEVA — A vivid, pearl-shaped pink diamond said to be the largest of its kind to go under the hammer has sold at auction for $28 million.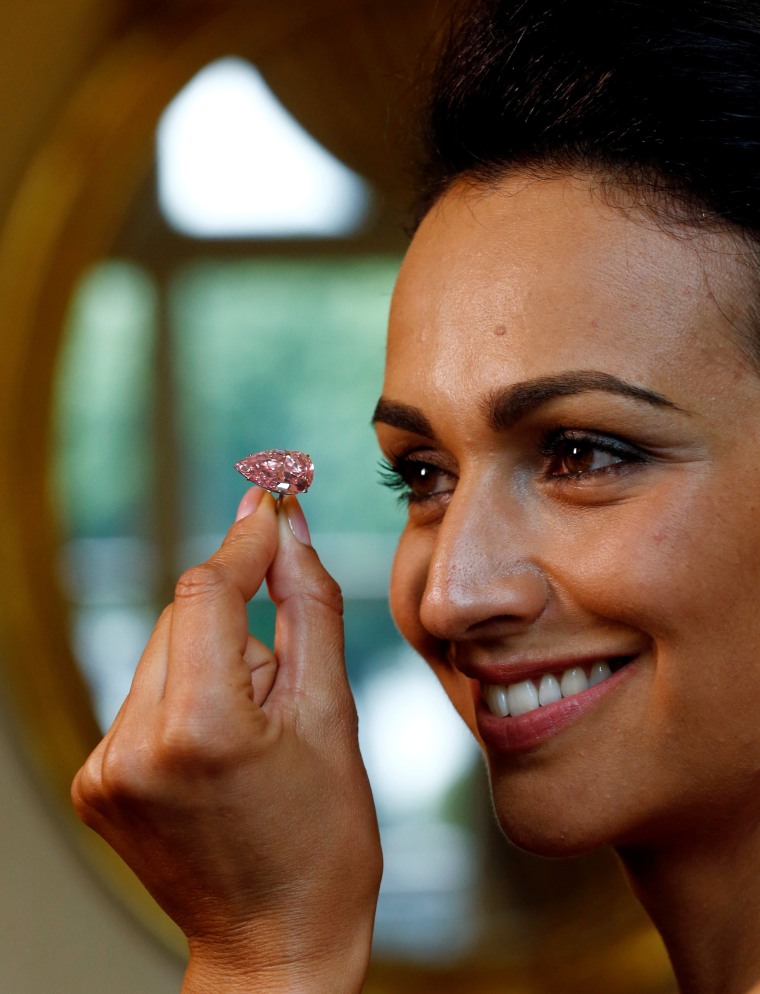 Sotheby's said the hammer price, which excludes fees, came in at the low end of the expected pre-auction range of $28 million-$38 million. The buyer wasn't identified.
The 15.38-carat "Unique Pink" was mined near the Kimberley area of South Africa and touted for its clarity and pure structure.
Ehud Laniado, chairman of seller Cora International, said the diamond was particularly rare because of its size, "strong hue and dominant even spread of color."
The current record for the sale of a pink diamond was $46.2 million, set five years ago by the "Graff Pink."
The record sale for any diamond was $48.5 million of the 12.03-carat polished "Blue Moon" diamond in Geneva earlier this year. The buyer, Hong Kong billionaire Joseph Lau, had it renamed "The Blue Moon of Josephine" as a gift for his 7-year-old daughter.