The United States Coast Guard is scouring for a man who jumped from the deck of a Royal Caribbean cruise ship early Friday.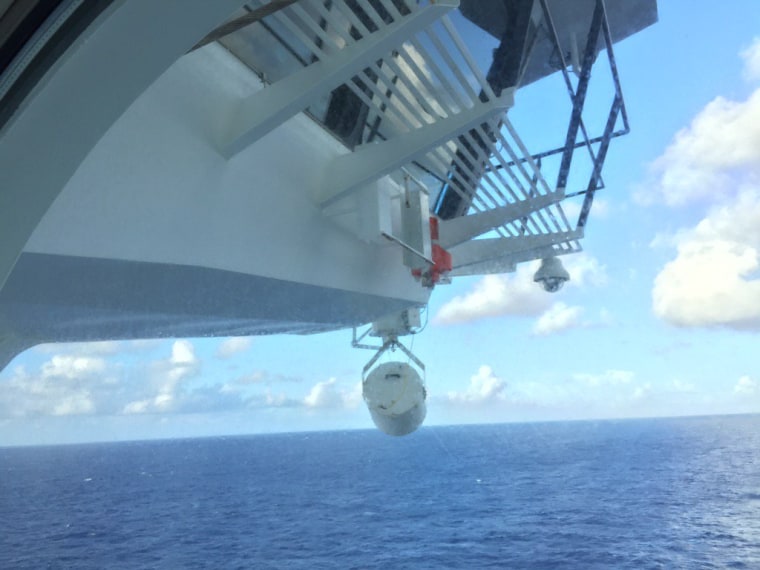 The Coast Guard said the 35-year-old man leaped from the Oasis of the Seas ship around 1 a.m. ET Friday, roughly 80 nautical miles north of Mayaguana in the Bahamas. The cruise line said the man was seen by crew members "intentionally going over the side of the ship."
A pair of response boats were dispatched from the ship overnight, the Coast Guard said.
The Coast Guard intended to send a helicopter from the Bahamas and a C-130 transport plane from Clearwater, Florida, to search for the man.
The Oasis of the Seas is currently on a week-long cruise in the eastern Caribbean, the newspaper reported.
Passenger Ali Bates said she and her husband heard the commotion from their balcony room and went outside to see a life preserver thrown into the water, traveling behind the boat.
The crew "did an excellent job of slowing/stopping the Oasis and release two search and rescue boats within minutes," the Atlanta woman told NBC News.
This is a developing story. Please refresh for updates.