The United States deployed the aircraft carrier USS Carl Vinson, warplanes and a destroyer to the disputed waters of the South China Sea on Saturday, according to a U.S. Navy statement.
The carrier strike group includes the Arleigh Burke-class guided-missile destroyer USS Wayne E. Meyer and aircraft from Carrier Air Wing 2.
The vessels began what was described as "routine operations" on Feb. 18.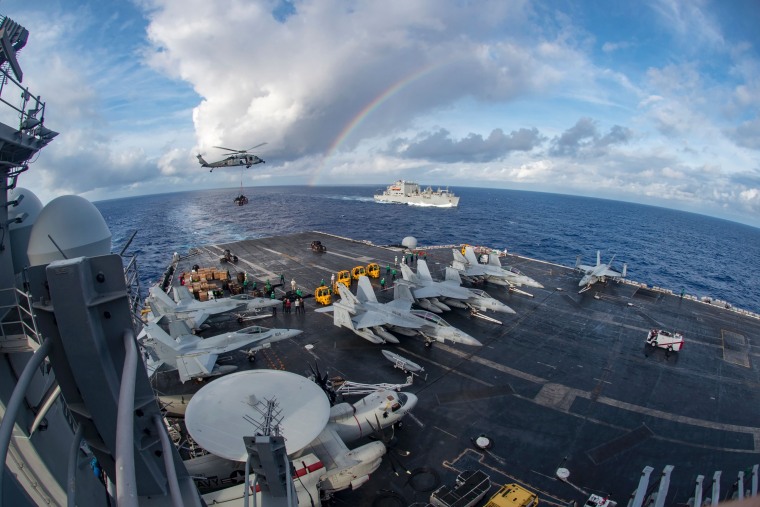 The deployment comes amid a series of tensions between China and the new American administration of President Donald Trump — over trade, Taiwan and disputed territorial rights in the South China Sea.
China has disputes with a number of countries over maritime areas and islands in the South China Sea. In addition, the South China Sea, one of the busiest sea lanes in the world, is crucial to global trade.
Trump recently backed off his early refusal to accept the U.S.' longstanding One-China policy, which recognizes China's claim to Taiwan as a renegade province. The change in position came after a telephone call with China's President Xi Jinping.
But relations between the two countries remain fraught, with each eyeing the other warily. The Chinese press, which often reflects the government viewpoint, has been particularly harsh toward Trump, calling him "reckless," "unfit to lead a superpower," and "as ignorant as a child" regarding foreign policy.