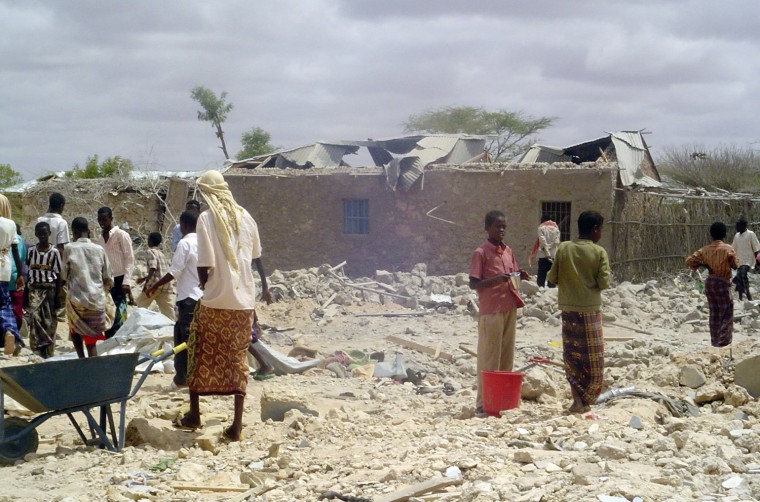 In May 2008, U.S. officials touted a major counterterrorism success in Africa: A U.S. missile strike had killed Aden Hashen Ayrow, a top leader of the Somali-based terror group al-Shabaab. 
Five years later, that strike is under fresh scrutiny over an issue that got little attention at the time: how the U.S. government found Ayrow in the first place. 
A newly disclosed FBI email suggests the National Security Agency may have played a  role in Ayrow's killing. That could shed  new light on how agency surveillance programs -- including collection of data inside the United States -- is used to support lethal U.S. counterterrorism strikes overseas, say civil liberties groups and defense lawyers.  
The email surfaced in court papers recently filed by lawyers for Basaaly Moalin, a San Diego cab driver convicted in February of providing "material support" to al-Shabaab. U.S. officials have said Moalin was identified as a suspect through the NSA's bulk collection of Americans' phone records -- a  program only recently  revealed in documents leaked by ex-NSA contractor Edward Snowden. Moalin is now appealing his conviction on the grounds that he was unconstitutionally targeted by the NSA program. 
In the email, an unidentified FBI agent discusses the role of "another agency" -- an apparent reference to the NSA -- in intercepting a phone call that Moalin had just received from Ayrow in Somalia. 
"We just heard from another agency that Ayrow tried to make a call to Basaaly today, but the call didn't go through," the FBI agent wrote to a colleague on Jan. 27, 2008.  "If you see anything today, can you give us a shout?  We're extremely interested in getting real time info (location/new #s) on Ayrow."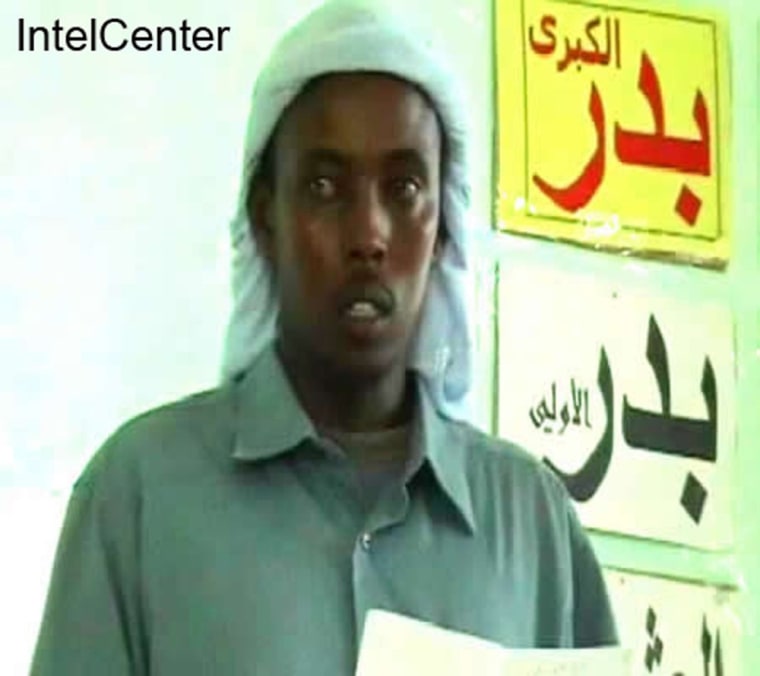 The search for Ayrow was eventually successful.  
Three months after that email was sent, U.S. officials confirmed his death from a missile strike and described him as a brutal terrorist who had met with Osama Bin Laden in Afghanistan.  One State Department official called him "Somalia's Zarqawi"-- a reference to Abu Musab Zarqawi, the al Qaeda leader killed in Iraq in 2006 -- and said the U.S. missile strike had "unsettled the Shabaab, giving some leaders immediate cause to wonder who would be next," according to a cable from the U.S. Embassy in Kenya revealed by WikiLeaks. 
"It's clear from the email that they were trying to find Ayrow for the purposed of targeted assassination," said Joshua Dratel, a lawyer for Moalin.
The NSA bulk collection program has generated intense controversy since it was revealed in June, with critics contending that it amounts to dragnet surveillance of the phone calls of every  American, whether or not there is any evidence of ties to terrorism. 
The NSA has emphasized that the program involves no actual eavesdropping on phone calls and said that it has played an important role in thwarting terror attacks. But Deputy NSA Director John Ingliss recently acknowledged that the only case in which the bulk collection program was essential to identifying a terrorist was that of Moalin. 
The NSA did not respond to a request for comment on what role, if any, the program played in pinpointing Ayrow's  whereabouts. 
An FBI spokesman declined comment on the email, saying the Moalin case was a "pending matter."
But a former U.S. counterterrorism official directly involved in the planning of lethal operations abroad said the NSA's role was "crucial" in identifying and locating targets.
"Without them, JSOC (Joint Special Operations Command) and the CIA would be out of business, said the former official, speaking on condition of anonymity. "They would scoop up all these phone numbers and then zero in on them, get you a 'pattern of life' (of the targets) using all this high-speed stuff, and help you triangulate."
The legal challenge comes at a time that the agency's role in helping to identify  targets for CIA and Defense Department drone and missile strikes is getting new attention.
New documents leaked by Snowden, and first reported this week by the Washington Post, show the NSA has set up a special unit, the CounterTerrorism Mission Aligned Cell or CT Mac, to use its phone and email interceptions to pinpoint the coordinates for CIA and U.S. military drone strikes.
The Post story cited as one example a CIA drone strike that killed Al Qaeda terrorist Hassan Ghul in Pakistan in 2012. That strike was cited in the NSA documents as a "success" for the CT Mac, according to the Post's account. 
Asked more generally about the NSA's role in locating targets for drone strikes, an NSA spokeswoman said: "The National Security Agency is a foreign intelligence agency. We're focused on discovering and developing intelligence about valid foreign intelligence targets, such as terrorists, human traffickers and drug smugglers. Our activities are directed against valid foreign intelligence targets in response to requirements from U.S. leaders in order to protect the nation and its interests from threats such as terrorism and the proliferation of weapons of mass destruction."
More from NBC News Investigations: