The United States on Thursday gave China and Singapore six-month reprieves from sanctions over importing Iranian oil.
Secretary of State Hillary Rodham Clinton commended the two Asian countries for "significantly" reducing the oil purchases. Eighteen other governments have received similar waivers designed to pressure Iran to curb its nuclear program by choking off its oil revenues.
The West believes Iran aims to develop nuclear weapons. Tehran says its nuclear activities are solely for peaceful purposes such as generating electricity and medical isotopes.
Reductions by all 20 countries showed that Iran was paying a high price for its nuclear program, Clinton said.
"Their cumulative actions are a clear demonstration to Iran's government that Iran's continued violation of its international nuclear obligations carries an enormous economic cost," Clinton said in a statement.
"According to the International Energy Agency (IEA), Iran's crude oil exports in 2011 were approximately 2.5 million barrels per day, and have dropped to roughly 1.5 million barrels per day, which in real terms means almost $8 billion in lost revenues every quarter," she said. "When the European Union oil embargo goes into effect July 1, Iran's leaders will understand even more fully the urgency of the choice they face and the unity of the international community."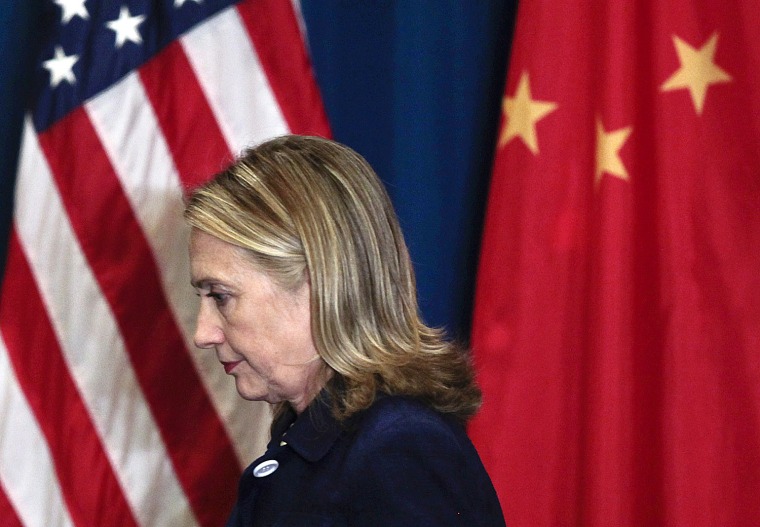 Belgium, Britain, the Czech Republic, France, Germany, Greece, India, Malaysia, Italy, Japan, the Netherlands, Poland, South Africa, South Korea, Spain, Sri Lanka, Taiwan and Turkey earlier received waivers.
The latest waivers came as an American deadline arrived for banks to stop processing petroleum transactions with Tehran.
China buys up to a fifth of Iran's oil exports and Singapore buys Iranian fuel oil.
The Republican chairwoman of the House Foreign Affairs Committee said the Obama administration was giving Beijing a "free pass."
"The administration likes to pat itself on the back for supposedly being strong on Iran sanctions," said Rep. Ileana Ros-Lehtinen, of Florida. "But actions speak louder than words, and today the administration has granted a free pass to Iran's biggest enabler, China, which purchases more Iranian crude than any other country."
Technical talks over Iran's nuclear program resume in Turkey next week.
This article includes reporting by Reuters and The Associated Press. 
More world news from msnbc.com and NBC News: