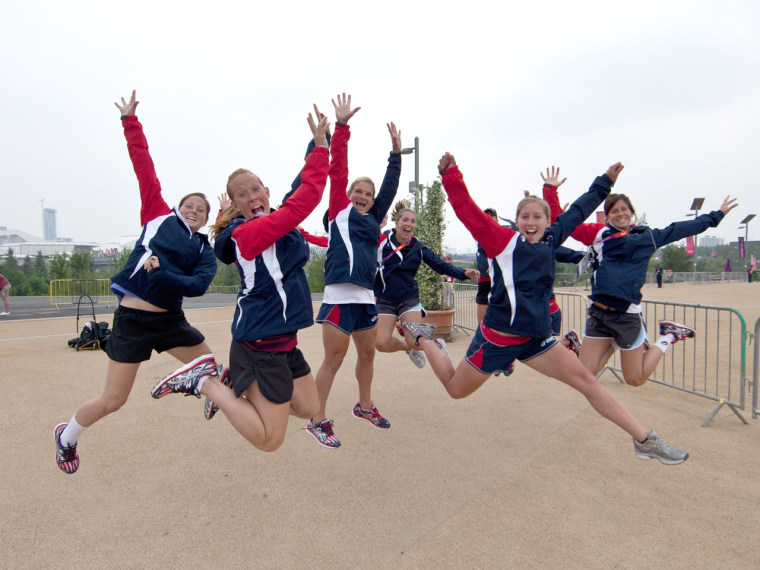 Their minds may be focused on gold, but that didn't stop the U.S. women's field hockey team from letting their hair down on TODAY.
The ladies stopped by the Olympic Park set on Friday and quickly became a fixture of the broadcast, appearing in a variety of segments.
The team cooked with Giada and Ryan Seacrest, cheered with one-eyed Olympic mascot Wenlock, and even took some time to show off their vertical leap.
Sarika Dani and Ian Sager are TODAY.com's editors in London. They wouldn't mind if jumping photos became a meme.
More: 
Why many Olympic athletes will pee pink or purple
What would athletes sneak into the Village? Pups - and a flying squirrel.