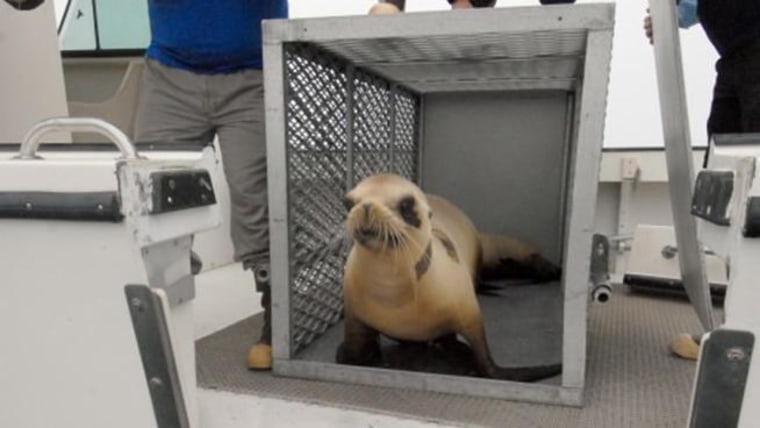 The California sea lion that was found with a bullet in her flipper has healed and was released back into the wild on Friday, according to SeaWorld.
The sea lion was rescued on Feb. 11 after beachgoers in Oceanside, Calif. noticed the injured animal on the shore.
NBC San Diego: Healed sea lion returns to ocean after being shot in the flipper
SeaWorld rescued the female sea lion, between five and 10 years old, who was lethargic and severely malnourished. Veterinarians stabilized her with antibiotics and X-rayed the wound. They found a large bullet fragment lodged in her flipper.
Specialists removed the bullet from her flipper and bandaged the wound with a purple wrap with a pink heart on it. The sea lion began eating and managed to keep her bandage on – a challenge with animals.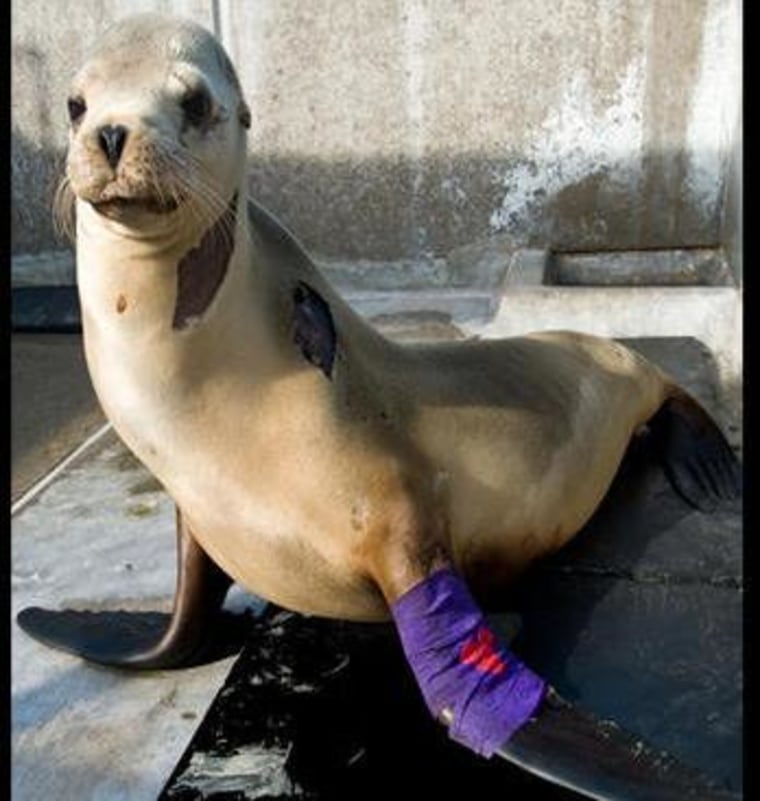 The staff nicknamed her "Valentine" since she was rescued a few days before Valentine's Day.
After two months in the animal park's rehabilitation program, Valentine gained more than 40 pounds and returned to full health.
SeaWorld said they returned the animal two to three miles off the coast in a good feeding area where dolphins, sea lions and sea birds were actively feeding.
Investigators with the National Marine Fisheries Service are investigating the shooting, which they believe may have been an intentional act of cruelty.
More content from msnbc.com and NBC News: