VATICAN CITY — The Vatican said on Monday two members of a commission that Pope Francis set up to study Church reforms had been arrested on suspicion of leaking confidential documents to the media.
Spanish priest Lucio Angel Vallejo Balda, number two at the Vatican's Prefecture for Economic Affairs, and Italian laywoman Francesca Chaouqui, a public relations expert, were arrested over the weekend, a statement said.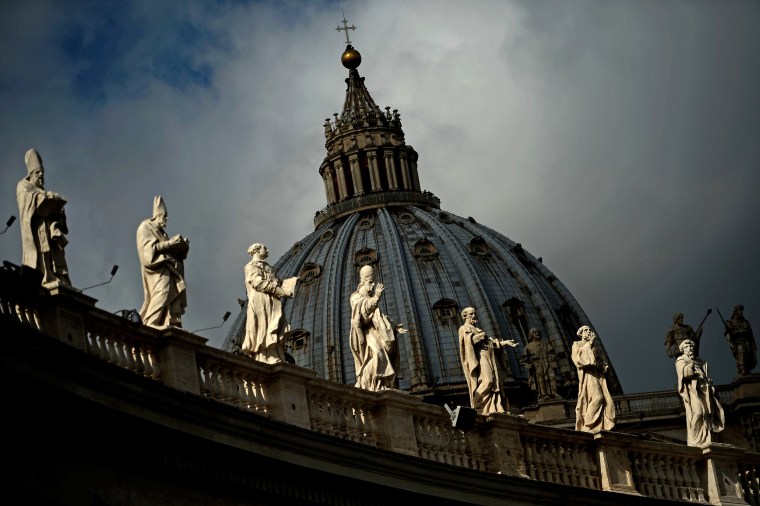 Chaouqui was released on Monday after she agreed to cooperate with the investigation, it said.
Both were members of a commission that Francis set up shortly after his election in 2013 to advise him on economic and bureaucratic reforms in the Vatican administration, or Curia.
The commission completed its work last year and handed its report to the pope.
The twin arrests came just days before two Italian authors were due to release books that their publishers say will reveal new evidence of past scandals in the Vatican.
The Vatican statement said the two books were a result of "the serious betrayal of the trust bestowed by the pope" on the part of the two members of the commission.
They were the first such arrests since Paolo Gabriele, former Pope Benedict's butler, was arrested for leaking documents in 2012 in what became known as the "Vatileaks" scandal. Benedict resigned the following year under the weight of the scandal.
One of the two books due to be released on Wednesday is "Merchants in the Temple", by Italian journalist Gianluigi Nuzzi, whose 2012 book "His Holiness", was based on the leaked documents he received from Gabriele.
The other book, called "Avarice," is by Italian journalist Emiliano Fittipaldi.