There were audible gasps Tuesday when Vatican treasurer George Pell said a notorious Roman Catholic Church sex-abuse case "wasn't of much interest" to him.
The Australian cardinal — the highest-ranking Vatican official to testify on systemic sexual abuse of children by clergy — said senior clergy lied to him to cover up abuse in the 1970s.
He insisted that there was no reason for him to know the extent of the abuse carried out by his onetime roommate — Father Gerald Ridsdale — who was later convicted of 138 offences against more than 50 children.
Pell denied that there was any discussion of Ridsdale's being a pedophile at a meeting he attended in 1982 where it was discussed that Ridsdale should be moved to another parish.
The cardinal also said he didn't know whether allegations of abuse against Ridsdale were common knowledge at the time.
"It's a sad story, and it wasn't of much interest to me," Pell said.
He added: "The suffering, of course, was real, and I very much regret that, but I had no reason to turn my mind to the extent of the evils that Ridsdale had perpetrated."
His comments drew gasps of disbelief in Sydney, where he was testifying by video link from Rome as part of Australia's Royal Commission Into Institutional Response to Child Sexual Abuse. Pell said he was unable to travel to his native Australia because of heart problems.
Pell said later in his testimony that what he meant was that he assumed that the appropriate church processes "would be dealing adequately with the matter."
Knowing what he knows now, Pell said, "I would concede I should have done more."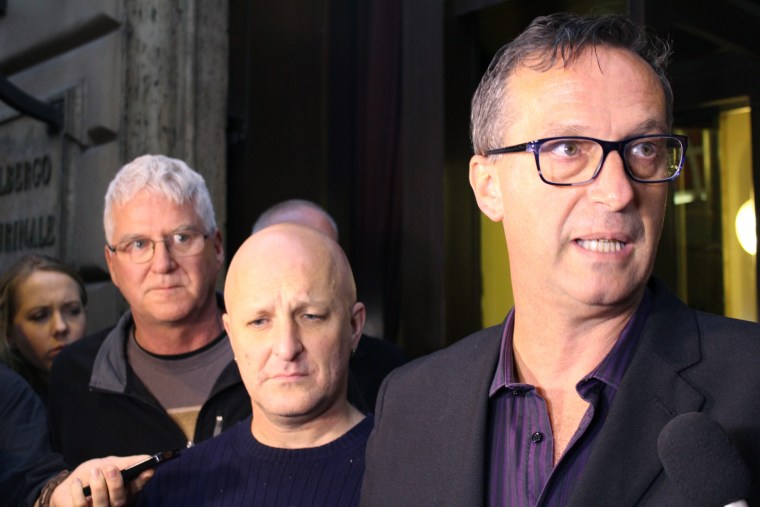 Ridsdale's nephew, David, was among 15 abuse victims and supporters who traveled to Rome to see Pell give evidence in person.
"We are speaking of moral leaders of towns and cities, and for them to have no interest in such behavior seems remarkable," David Ridsdale told Reuters. "The Catholic Church was behaving with lies and deceit within their own structure, let alone outside that structure, and I think that has just been confirmed."
Pell is not charged with any crimes, but his testimony has taken on wider implications about the accountability of church leaders given his high rank within the church. He is considered the third most powerful clergyman in the Vatican, after Pope Francis and the secretary of state. Pell told reporters as he arrived at Rome's Hotel Quirinale to give evidence that he had the backing of the pope.
A man whose daughters were raped by a priest reportedly confronted Pell at the hotel after Tuesday's testimony, saying it had shattered any hope that the inquiry would get to the heart of the issue.
Australia's ABC News said Anthony Foster, whose daughters Emma and Katie were raped by Melbourne priest Kevin O'Donnell at an elementary school in the 1980s, told the cardinal: "I am a broken man."
A day earlier, Pell admitted that the Catholic church had "mucked things up" in its response to sex abuse, adding: "I'm not here to defend the indefensible."
Church sexual abuse broke into the open in 2002, when it was discovered that U.S. bishops in the Boston area moved abusers from parish to parish instead of defrocking them. Similar scandals have since been discovered around the world, and tens of millions of dollars have been paid in compensation.
Pell's most recent testimony started on the same night that "Spotlight," a film about newspaper reporters who uncovered systemic abuse in the church in Boston, won the Academy Award for best picture.