ROME -- The papal conclave to elect the new leader of the world's 1.2 billion Catholics will begin on Tuesday afternoon, a Vatican spokesman announced.
Cardinals will enter the closed meeting after holding a special Mass in St. Peter's Basilica in the morning, Father Federico Lombardi said in a statement Friday.
Apart from eating and sleeping, they will not be allowed to leave the conclave until they have chosen who will succeed Pope Benedict XVI, who announced his abdication on Feb. 10 and formally ended his papacy on Feb. 28, citing his increasing physical frailty. 
Cardinals have been holding closed-door meetings this week in Rome to plan a date for the conclave.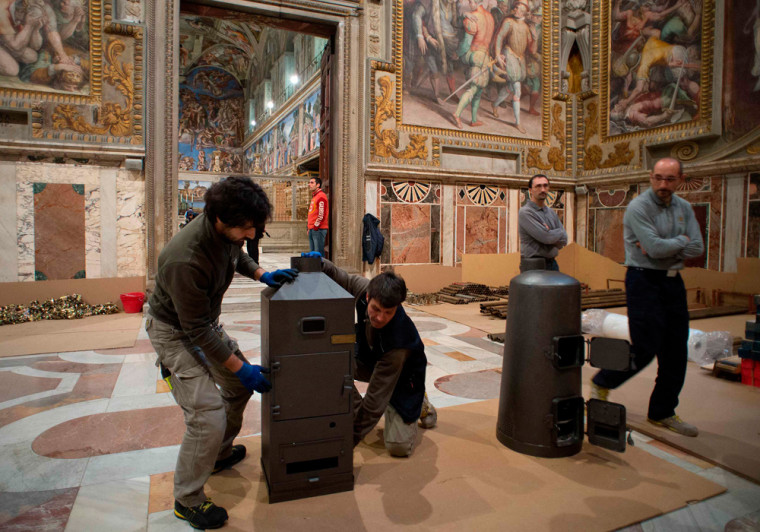 Earlier Friday, Lombardi confirmed that all of the 115 cardinals taking part in the conclave – in which a series of closed ballots is held in the Sistine Chapel until the new pontiff is chosen – were now in Rome.
On Thursday, reporters were shown images of preparation work being carried out at the Vatican, including the installation of the chimney stack through which white smoke will flow once a pope has been elected.
Related:
Riots, revenge and royal rigging: A history of controversial conclaves
Will Catholics embrace change? The view from one parish in Rome