/ Source: Associated Press
Venezuelan authorities have arrested a suspect in the mysterious murder of a Venezuelan ex-intelligence chief, Eliezer Otaiza, who had close personal ties to the late President Hugo Chavez.
Otaiza was shot four times and then left in a wooded area on the outskirts of Caracas on Saturday, after his vehicle was stopped by a group of armed men.
While no motive has been established, Venezuelan President Nicolas Maduro suspects that enemies of his socialist government may be to blame.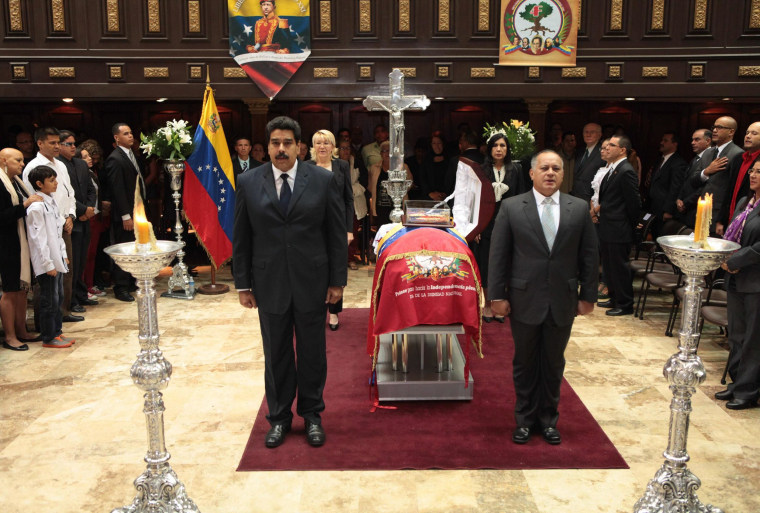 During an honorary ceremony for Otaiza at the National Assembly, Maduro said there was "no such thing as casual coincidences" in the context of the last few months. The country has been roiled by deadly clashes between government and opposition groups.
Otaiza was an extremely loyal supporter of the late Venezuelan president Hugo Chavez and his socialist government. He backed Chavez's failed 1992 coup attempt and oversaw Chavez' personal security guards when he later became president.
After serving as national director of Venezuela's intelligence service, he was elected to the city council in December.
At Tuesday's ceremony, Maduro promoted Otaiza post-mortem to the rank of lieutenant colonel.
-The Associated Press