Somali officials have released closed circuit television footage from inside Mogadishu's airport which shows two men handing what looks like a laptop computer to the suspected suicide bomber who nearly downed a Daallo Airlines flight.
The hand-off happened after the suspect had already passed through security and at least one of his alleged accomplices appeared to be an airport worker, Somali government spokesman Abdisalam Atto told The Associated Press.
The bomber — identified by the Somalis as 55-year-old Abdullahi Abdisalam Borleh — was blown out of the plane at 11,000 feet by the blast last week after the pilot of the stricken plane was able to bring the plane safely back to Mogadishu.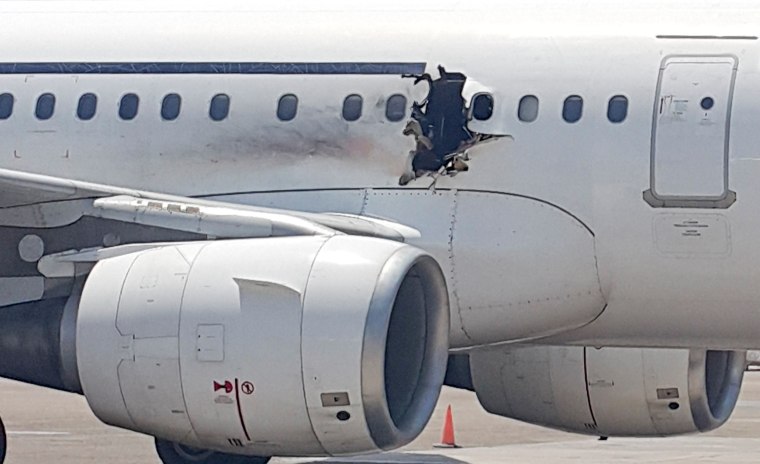 Since then, Atto said, some 20 people — including several airport employees — have been arrested.
Investigators believe the laptop-like device was the bomb that caused the explosion. And Reuters, quoting a top Daallo executive, said the bomber was supposed to have been on a Turkish Airlines flight.
Meanwhile, pilot captain Vladimir Vodopivec recalled the tense moments after the explosion.
"When we went past 10,000 feet, we switched off the fasten belts sign and the cabin crew started serving passengers," Vodopivec told AP. "When we climbed past 11,000 feet, it exploded. At first, I thought it was a window breaking. However, we soon sensed the smell of the explosives when smoke came rushing into the cockpit."