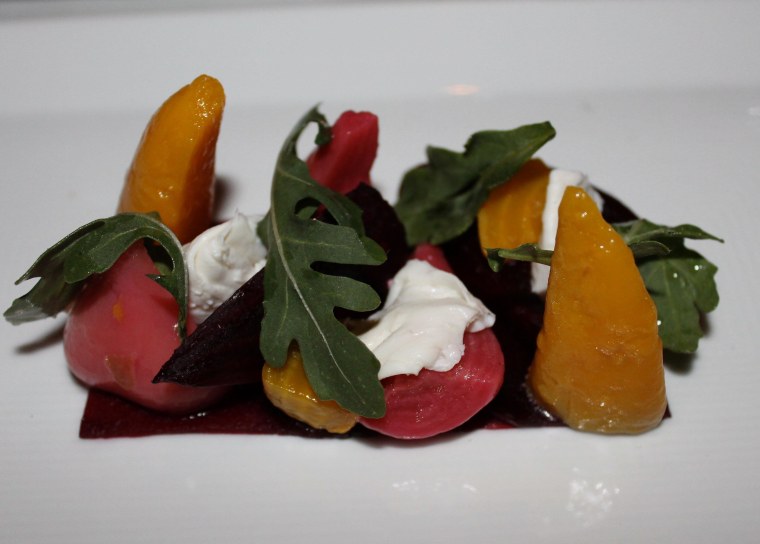 Over the last decade the Las Vegas dining scene has won tourists over, becoming one of the best dining destinations in the country. Now, more restaurants are gambling with meat-free menus and hoping to hit the jackpot.
There is no denying the trend toward less meat in the American diet. According to a new survey from Hunter Public Relations, 14 percent of Americans 18 and older (roughly 33 million) are incorporating less meat into their diets this year. And restaurants are adapting — even in Sin City.
When resort magnate Steve Wynn became a vegan and mandated that all his restaurants in Las Vegas offer several vegan (no meat, dairy or eggs) options, he didn't know what a winning proposition it would be. More than a year later, restaurants all over the Vegas Strip are trying to get a piece of the meat-free pie.
While some upscale restaurants in the country are still turning their nose down at vegetarians and vegans, Wynn has pioneered a new way to craft dining options: All his menus feature separate sections (or even entire menus) with vegan items. There is no need to ask whether a certain soup is made with chicken broth or if there is pancetta in the pasta.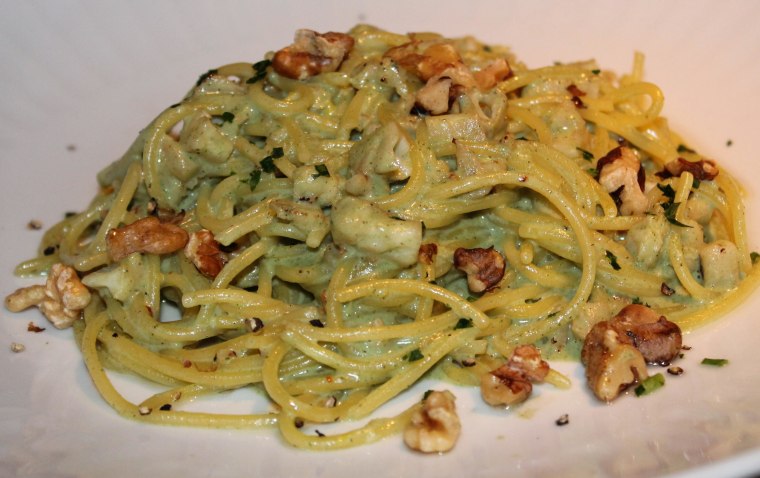 Chef Tal Ronnen, a favorite of talk-show host and noted vegan Ellen DeGeneres, helped cook up the vegan food at the Wynn and Encore properties. He told us that the vegan menus fit right into each restaurant's signature style.
For example: At Lakeside, chef David Walzog's seafood-inspired restaurant, Ronnen said, "We came up with a vegan crab cake using hearts of palm braised in seaweed, then pulsed in a food processor to give the consistency of lump crab meat and a taste of seafood." As for the classic seafood soup, Ronnen said, "The clam chowder is made out of a cashew cream with smoked oyster mushrooms to simulate the texture of clams and give a smoky taste of bacon."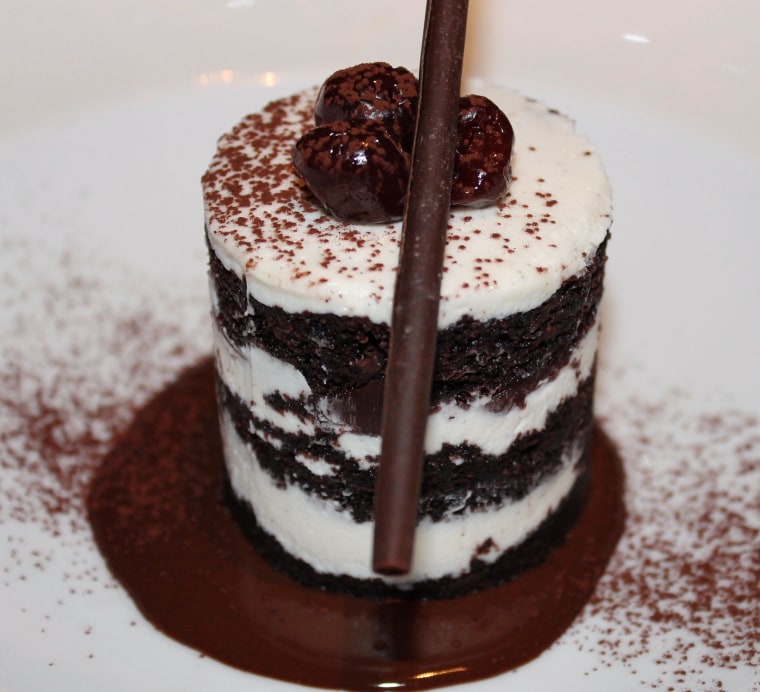 At Fleur in Mandalay Bay, the specialty is, of course, French food — a cuisine that typically is the least vegetarian-friendly. Celebrity chef Hubert Keller ("Top Chef Masters") sat down with us to show off the greener side of his menu. He too plays off dishes that meat and seafood lovers are already accustomed to.
His vegan bouillabaisse, for instance, is full of flavor, and filling to boot. And while most risottos use chicken broth as a base, Keller's proves that vegetable broth can also help the dish pack a punch.
Keller told us he wants to ensure that vegetarians always feel included in the joyful dining experience at his restaurants. While many French restaurants just throw a bunch of vegetables on the plate for those who don't eat meat, Keller puts lots of thought goes into the selections. "It all depends on the time of the year, since our vegetarian menus are season driven, and as a result, maximum flavors," he said.
It's no different at Michael Mina's eponymous restaurant in The Bellagio, where the San Francisco chef has crafted a five-course vegetable tasting menu with dishes like sunchoke soup and risotto with black truffle, butternut squash purée and sunflower seeds. "I believe the menu is popular because we offer flavorful, balanced dishes throughout the tasting menu," he told us. "Guests always comment that while they were eating vegetarian, they always finish the tasting menu feeling satiated, and satisfied. That is the best compliment I can receive on a vegetarian menu."
In the ultrahip Cosmopolitan Hotel, Italian restaurant Scarpetta capitalizes on the meat-free trend with a separate vegetarian menu. It's the first restaurant in the year-old hotel to have an all-veg menu. Many of the choices, like the roasted-braised lentils, are vegan as well. "I thought it was important to incorporate it as part of a thoughtful guest experience," chef and owner Scott Conant said.
Conant, also a judge on Food Network's "Chopped," says he doesn't want a vegetarian's meal to be an afterthought. "From a restaurant functionality standpoint, things operate better when we're prepared in the morning instead of having to adjust later on."
Cindi Avila is a vegetarian and has been featured on Food Network. Follow her on Twitter @ChefCindi.