LONDON — Russian President Vladimir Putin "probably" personally sanctioned the nuclear murder of ex-spy Alexander Litvinenko, a British judge ruled Thursday.
The dissident died in 2006 after drinking green tea poisoned with radioactive polonium-210 in a London hotel. Litvinenko had predicted that Russia would assassinate him and claimed on his deathbed that Putin likely ordered his killing.
After a six-month public inquiry, a British judge ruled that the one-time KGB agent was murdered on the orders of Russia's FSB security agency — and that the action was "probably approved" by Putin.
It is the first time British authorities have made a formal direct link between Russia's government and the Kremlin foe's slow death.
The ruling was welcomed by the 44-year-old's widow, who called on Putin and others named in the report to face sanctions.
"I am of course very pleased that the words my husband spoke on his death bed when he accused Mr. Putin of his murder have been proved true," Marina Litvinenko said. "If you commit this crime, in the end you will face justice."
Litvinenko's body was so radioactive that the autopsy was conducted by medics in protective clothing and he was laid to rest in a lead-lined casket.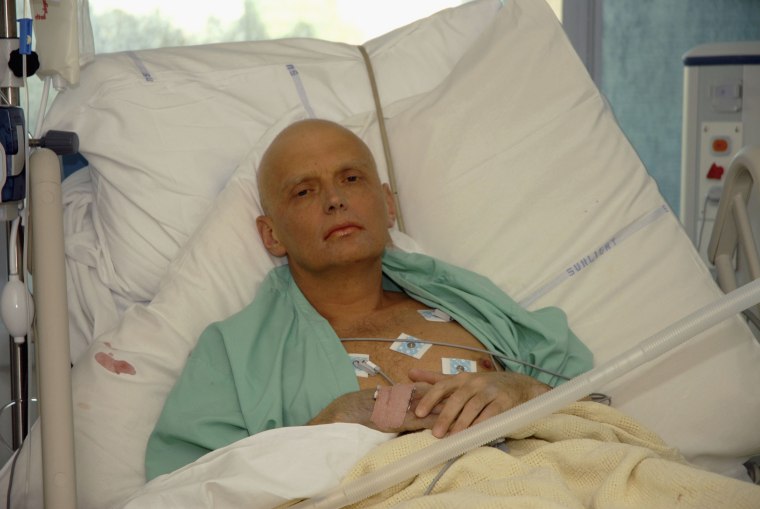 Two Russians, Andrei Lugovoi, and Dmitry Kovtun, previously were identified by British prosecutors as having carried out the killing. Both deny involvement, and Moscow refuses to extradite them although international arrest warrants are still in place.
Thursday's inquiry report, which was the work of judge Sir Robert Owen, said the two were "were acting on behalf of others when they poisoned Litvinenko," most likely "under the direction of the FSB."
Related: Read the Litvinenko Inquiry's Full Report Here
Owen concluded: "The FSB operation to kill Mr. Litvinenko was probably approved by [FSB chief Nikolai] Patrushev and also by President Putin."
Shortly after Owen's report was released Britain's government summoned the Russian ambassador over Moscow's failure to cooperate with the inquiry and announced asset freezes on Kovtun and Lugovoi, a former FSB agent who is now a senior Russian lawmaker.
Russia, which has always denied involvement in Litvinenko's death, dismissed the entire inquiry as an "orchestrated politicized farce."
Foreign Ministry spokeswoman Maria Zakharova said the report aimed only to "smear Russia," adding that "this peculiar form of investigation was, contrary to its name, neither transparent nor public," she said.
She ridiculed the report's narrative that Litvinenko's killing might be linked to the death of another exiled Putin critic, Boris Berezovsky.
"Agatha Christie ain't got nothing on this," Zakharova said.
Lugovoi, meanwhile, called Thursday's inquiry report "absurd."
"The results of the investigation ... once again confirm London's anti-Russian position and the blinkered view and unwillingness of the British to establish the true cause of Litvinenko's death," he said in an interview with the Interfax news agency.
The Litvinenko inquiry was ordered in 2014 amid pressure from Litvinenko's widow and British lawmakers.
Owen heard from 62 witnesses over six months of public hearings and — behind closed doors — saw secret intelligence evidence about Litvinenko and his links to U.K. spy agencies.
The inquiry was told that Litvinenko had been the victim of a "a miniature nuclear attack on the streets of London."
Investigators and scientists testified that a radioactive trail was left at hotels, restaurants and other sites across London visited by Kovtun and Lugovoi.
London's Metropolitan Police stressed the broader danger in a statement released Thursday, saying the "cold and calculated" killing was carried out with "no regard for the safety of the public."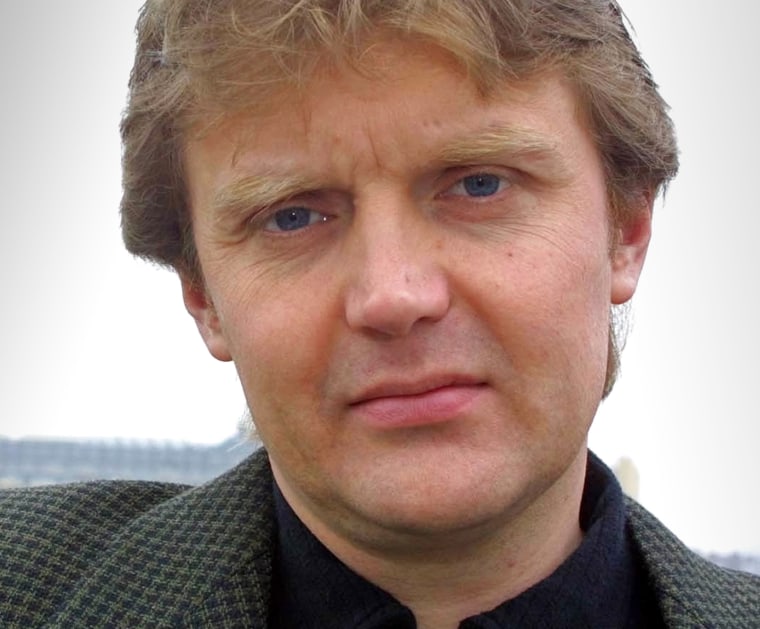 Litvinenko was working for MI6, Britain's foreign intelligence service, investigating corruption among Russian officials. He had also accused the Russian government of involvement in a series of apartment building explosions in 1999 that were blamed on Chechen rebels.
Litvinenko was such a vocal critic of Putin that he published an article accusing Putin of pedophilia, Owen noted in Thursday's report.
He "was regarded as having betrayed the FSB" with his actions, and "there were powerful motives for organizations and individuals within the Russian state to take action ... including killing him," the judge wrote.
Despite the inquiry's findings, experts said it was unlikely to prompt a renewed diplomatic spat between London and Moscow since both sides were trying to secure a solution to the Syria crisis.
FROM 2007: Litvinenko Assassins Likely to Escape Justice
"I am not waiting for any serious negative consequences coming out today," Russian political analyst Nikolai Petrov told NBC News.
He added that the case was of little interest among ordinary Russians.
"Litvinenko used to be an FSB, and earlier KGB officer, he was poisoned, and I think that the general feeling is that, well, this is an internal affair of the secret service," Petrov said.