When it comes to Russian politics, it seems that what's old is new again, and again, and again, and again.
Vladimir Putin has already spent almost 14 years as president — and boasts two other stints as the country's prime minister.
But when Russians cast their votes in the presidential election six months from Monday, polls suggest Putin will almost certainly be re-elected to a fourth term running the world's largest nation in terms of landmass.
And while the subsequent election in 2024 may seem far away, analysts say some of his opponents are under no illusions about their prospects at the ballot box this March.
"The scenarios for Putin running and losing are hard to spin. People will run against him, but nobody honestly thinks they can beat Putin," said Olga Oliker, the director of Russia and Eurasia program at the Center for Strategic and International Studies. "They know they can't win the election, but they can demonstrate their presence and plan for a future when winning elections becomes possible."
Social-Media Star
While several candidates are expected to throw their hat into the ring, the one who has unnerved the Kremlin the most appears to be Alexei Navalny, a 41-year-old Russian lawyer, activist and anti-corruption blogger.
Navalny has been found guilty of embezzlement — charges he says were fabricated to deny him a slot on the ballot.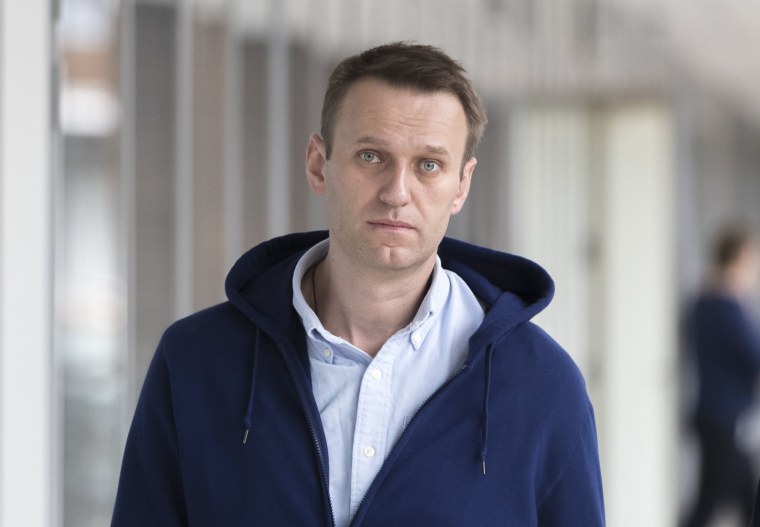 Navalny announced his candidacy in December but the Russian Election Commission later effectively barred him from participating in the election, concluding that he committed a "serious crime" and was therefore not eligible to run for president.
While not being allowed much time on state television, Navalny uses his blog, with 1.5 million subscribers on YouTube and more than 2 million followers on Twitter, to get his message out.
Mark Galeotti, a research fellow at the Institute of International Relations Prague, says the Kremlin may have initially contemplated the possibility of allowing Navalny to run before deciding he was "too dangerous."
"Giving him the kind of national platform that would allow him to become a registered candidate would be considered too risky," Galeotti said.
"Corruption is the absolute Achilles heel of [Putin's] government"
In 2013, after Navalny was charged with embezzlement, the White House said it was "deeply disappointed and concerned" by the "politically motivated" ruling.
"Navalny's harsh prison sentence is the latest example of a disturbing trend aimed at suppressing dissent in civil society in Russia," then-White House spokesman Jay Carney told a news briefing.
According to Galeotti, Navalny is looking beyond 2018 and is trying to grow his personal brand.
The opposition politician is also ramping up his anti-corruption efforts.
"Corruption is the absolute Achilles heel of [Putin's] government," Galeotti said. "Everyone knows about it and everyone resents it. It's one of the few issues that can unite people across the board. But up to now, it has been regarded much like the Russian weather — something that's to be endured rather than changed."
He said Navalny would aim to convince Russians that "it is conceivable that something can be done about it."
Galeotti added: "He is playing the long game."
'This Is Not a Real Election'
Putin remains very popular. One poll conducted by a Russian non-governmental research organization found that 66 percent of respondents wanted Putin to remain president after the 2018 election. His 83 percent approval rating would be the envy of any Western leader. The number has been hovering above 80 percent since spring 2014, when Russia annexed Ukraine's Crimea peninsula and endorsed a bloody pro-Russian uprising in eastern Ukraine.
However, analysts have long questioned Russian approval polls. Studies show that in authoritarian states, polls can overstate the popularity of incumbent leaders by between 5 and 20 percent because many respondents give the answers that they think are expected of them.
Pollsters have also long complained that many people refuse to speak to them — which means no one, not even the Kremlin, knows what many Russians really think about the government.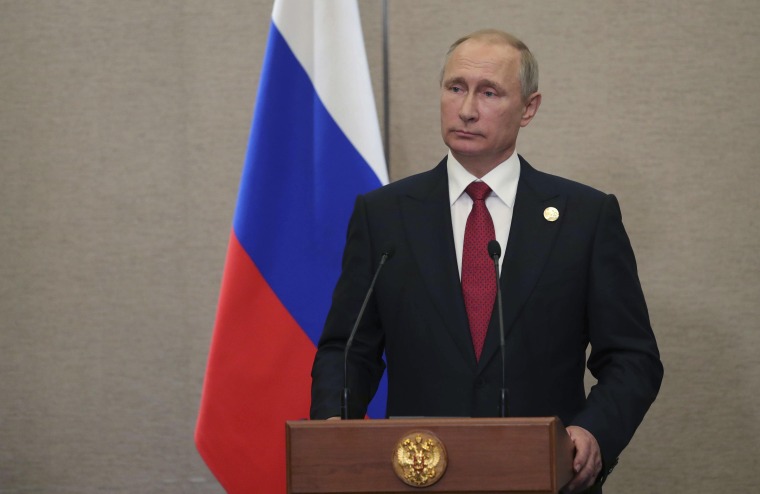 The 64-year-old Putin has not officially declared his candidacy yet, but experts suggest little should be read into that.
"This is not a real election," Galeotti said, adding that few doubted that Putin would run and emerge victorious on March 18.
Mathieu Boulegue, a research fellow with the Russia and Eurasia program at the London-based Chatham House think tank, said Navalny and other liberal opposition leaders know Putin voters are a "lost cause."
But Boulegue said that they "can appeal to the younger voters — those who don't feel they recognize themselves politically in Putin's Russia. It's all about the appeal and mobilizing the forces towards winning at some point when the moment will be right, but right now, the moment is not right for them."
Galleotti says the list of candidates running against Putin is likely to include "usual suspects" like ultranationalist Vladimir Zhirinovsky of the Liberal Democratic Party of Russia (LDPR), Sergey Mironov of the "A Just Russia" faction and Gennady Zyuganov of the Communists.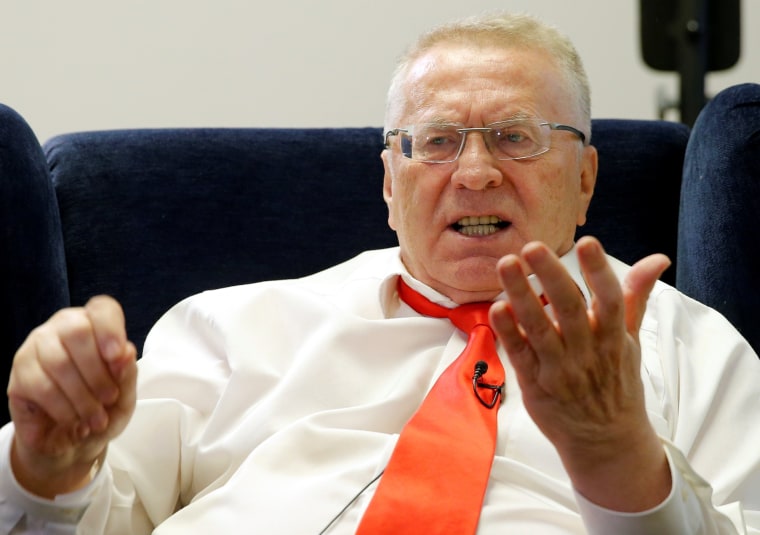 The latter finished second in the 2012 election and captured 17.2 per cent of the vote — compared to around 64 percent for Putin.
Galeotti said there is a strong youth-driven youth movement within the Communist Party made up of people who don't align with the traditional Marxist-Leninist ideology and want to see real change.
"They are unhappy with this sort of dinosaurian Communist party elite and the way that they have allowed themselves to become house-trained," he said.
Galeotti also predicted that several potential successors to Putin will get "road-tested" to see if they are a good fit at some point.
"Right now though, there is no one around whom Putin sees as a potential successor," he said.
Boulegue said he expects Putin to remain in the picture of Russian politics for a very long time.
"Whether it is as a kingmaker for someone else, by controlling Russian politics from the shadows, or actually staying in the spotlight by becoming a prime minister and changing the constitution to give the prime minister all the power," he said.
Experts see little chance of a dark-horse candidate who can give Putin a run for his money emerging between now and March.
"Absent something cataclysmic, this will be a very managed election," Oliker said. "So no one will run who isn't allowed to run."